International legal practice Osborne Clarke hosted the Lord Mayor of London as part of a nationwide tour.
Peter Estlin, who was recently elected Lord Mayor of the City of London, visited the law firm's offices in Bristol on a fact-finding mission following his recent election.
Mr. Estlin, a former senior adviser at Barclays, was elected head of the City of London Corporation earlier this month and in his one-year term, will act as a global ambassador for the UK's financial and professional services industry.
He is the 691st person to hold the influential post, which was created in 1189 and is one of the world's oldest continuously elected civic offices.
During the visit Mr. Estlin met several Osborne Clarke partners and heard about three key campaigns launched by the firm focusing on Smart Cities, The Future Of Work, and more recently Next Generation Connectivity.
"My role involves helping to promote the technology and innovation that is driving the UK economy so we can position ourselves for growth as an incubator environment. Bristol is ideally positioned to play a key role in that process," said Mr. Estlin.
"Another of my priorities is to push, promote and champion digital skills, all the while being conscious of social inclusion, as there is a real risk that with the speed of technological change that we are seeing, we create a society which is more than ever divided by digital access.
"The UK has a fundamental role to play in the 21st century global economy and we need to start carving out the relationships that will ensure we can do that.
"We have the skill sets here in abundance terms of our lawyers and our other professionals, along with huge advantages in terms of things like our language, time zones and the rule of law, but we cannot relax for a minute because the likes of Singapore would like to 'eat our lunch.'"
Simon Beswick, International CEO of Osborne Clarke, provided a brief overview of the firm's history of advising innovators dating back to its days as legal adviser to Isambard Kingdom Brunel.
David Ferris, Partner in the corporate practice at Osborne Clarke, said Mr. Estlin's agenda dovetailed with that of the firm.
"Bristol is officially a Smart City and a hotbed of innovation, and it is fitting that the Lord Mayor has chosen to visit us as part of his UK fact-finding tour," he said.
"As a firm we are focused on our clients and their industry sectors and, within our sector focus we act for a lot of clients who are themselves innovating and digitising in their industries."
Jon Fell, telecoms Partner at Osborne Clarke commented "Our latest campaign around next-generation connectivity highlights technological advances such as 5G mobile networks, full-fibre broadband and satellite internet technology which are set to transform many parts of the economy in the coming years. It draws out, through the survey and the interviews, those existing and new technologies which will be increasingly adopted as a result of such advances in telecommunications.
"With greater speeds and capacity, along with lower latency, companies can transform how they do businesses and enable new applications – whether that's driverless car technology, remote surgery, sophisticated real-time drone management or even building smart cities.
"That said, we must be mindful of the issue of digital isolation – we have a responsibility not to let people get left behind."
 Julian Hemming, Partner and chair of the firm's international employment law group, added: "While we may hope that schools will continue to teach young people team work, resilience, communication skills and sociability, it will be for employers to really train them in the skills they need in their workforce.
"There is also an enormous challenge for businesses to plan ahead with restructurings, role change and adapt to the adoption of technologies such as robotics and Artificial Intelligence. The retail and banking sectors are particularly vulnerable right now and they need to get this right.
"Allied to all of this will be the need to look after employees' general well-being. The businesses that do this well, will succeed."
Pictured: From left to right Peter Estlin and Simon Beswick.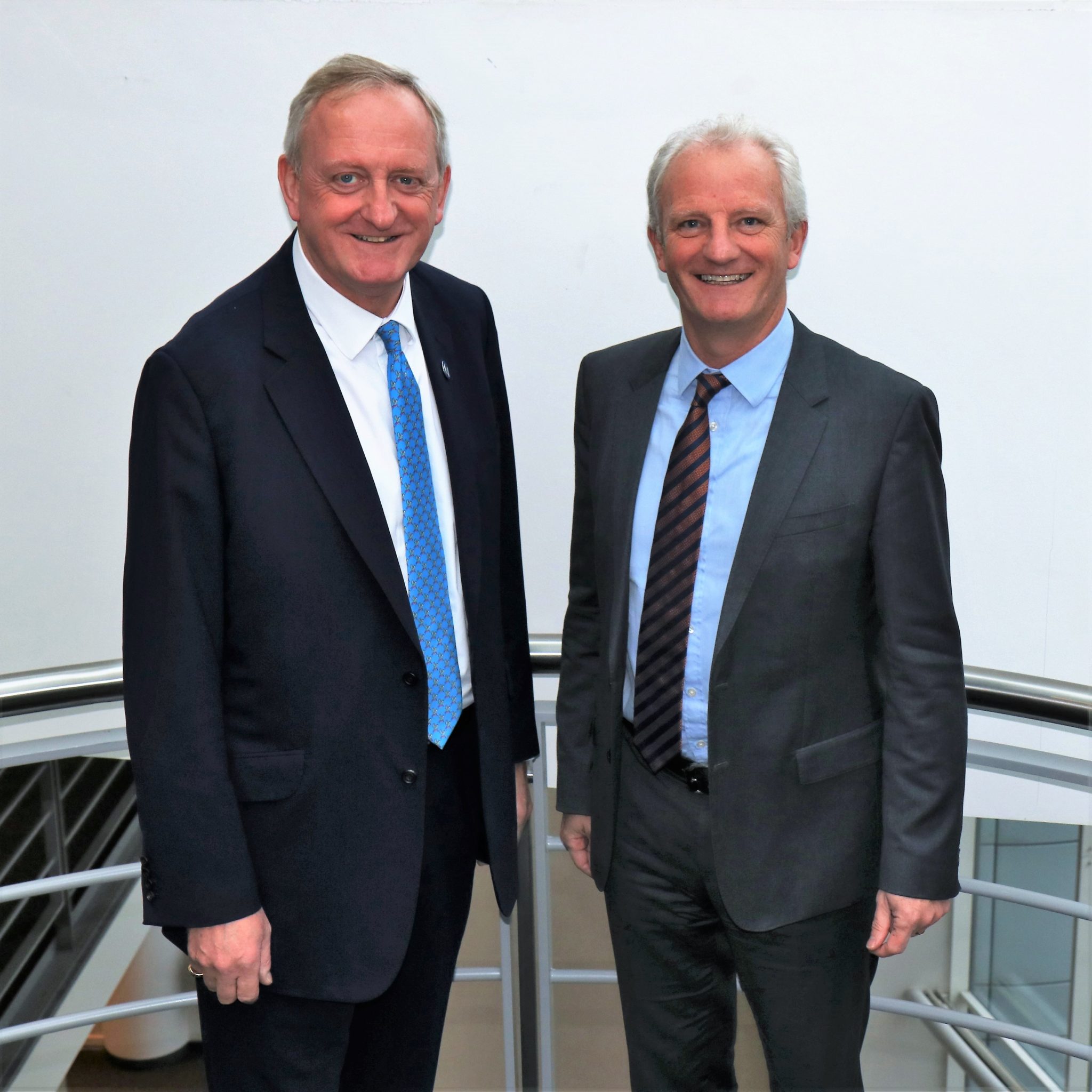 Corporate communications and press contacts
---
Connect with one of our experts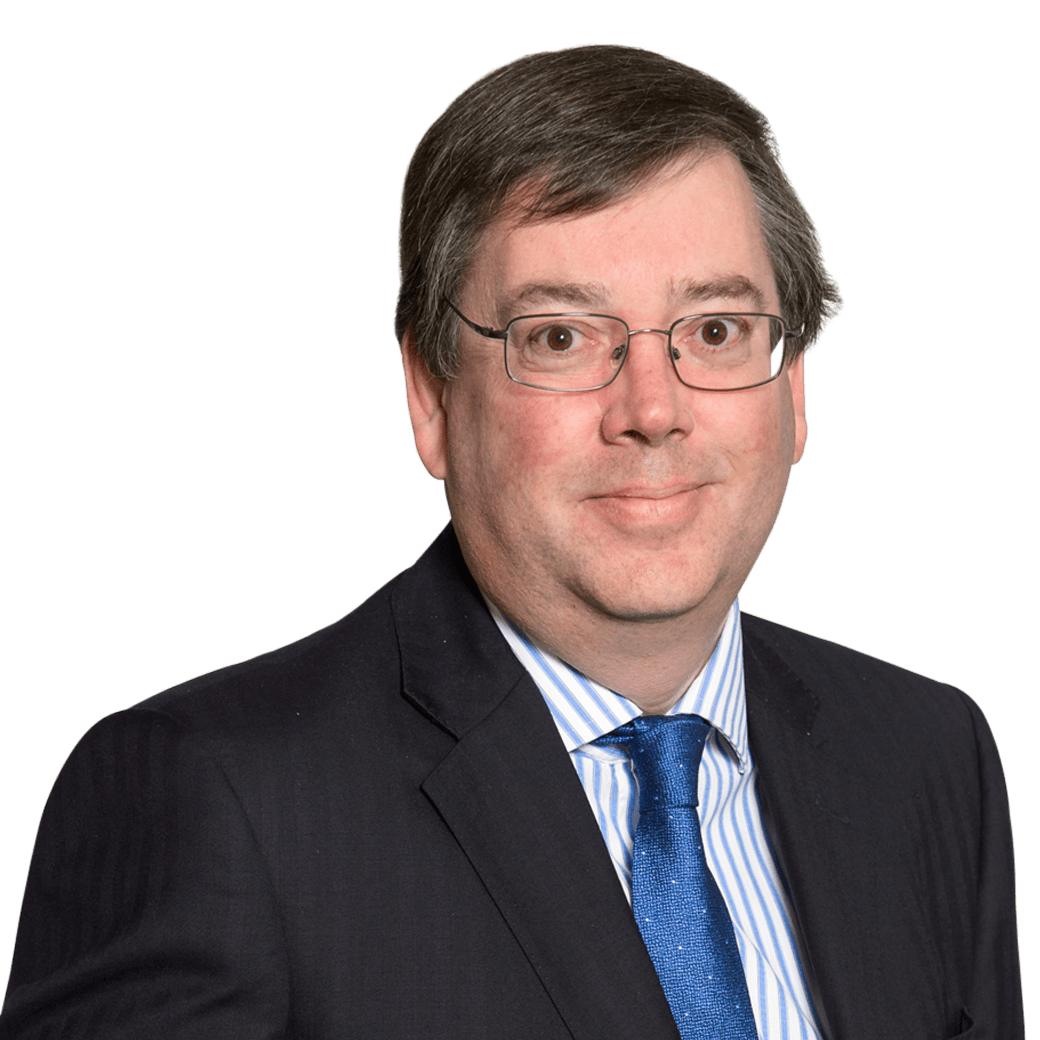 Jon Fell
Partner, International Sub-sector Leader, Telecoms, UK