The climate challenge and the need to take swift and decisive action to reduce the environmental footprint of the economy have extended the role of the modern lawyer far beyond traditional advisory services. Regulatory measures and legal and tax issues are one of the key pillars of the green transformation of business. Those who have already understood the dynamics of this process not only gain a competitive advantage in the marketplace but are also able to support the sustainability of their clients. Osborne Clarke is well aware of this. Having recently opened its first office in Poland, it has immediately established an interdisciplinary Decarbonisation Team in line with the global philosophy of the 3Ds (decarbonisation, digitalisation, urban dynamics). The Team is headed by Katarzyna Barańska, PhD a legal advisor with many years of experience in providing regulatory and environmental advice. 
By going beyond standard advice and supporting clients and local communities in their green transformation, we are fulfilling an important pro-environmental mission, not only as lawyers but also as citizens
ESG issues no longer concern just a narrow group of companies, but every sector of the economy. Increasingly stringent EU standards and domestic regulations, as well as growing societal pressure, mean that responsible and sustainable business is now not a choice but a necessity. Decarbonisation is one of the key pillars of Osborne Clarke's worldwide consultancy. We work with our specialists from the global digitalisation and urban dynamics teams to offer comprehensive support for green business transformation, including but not limited to making investments or implementing innovative technological solutions
The Decarbonisation Team is the first team of its kind on the Polish legal services market, providing comprehensive services for environmental, infrastructure and green energy projects. This unique combination of knowledge from various regulatory areas within a single team dedicated to such activities is greatly appreciated by clients. With daily, project-based cooperation with Osborne Clarke's international offices, the lawyers offer advice based on the best global practices and standards. In addition to Katarzyna Barańska, PhD the Team includes: Łukasz Petelski (Counsel), Sylwia Uziębło-Kowalska (Senior Associate), Ernest Łuczak (Senior Associate) and Mateusz Naporski (Junior Associate).    
Katarzyna Barańska is an attorney-at-law; she holds a PhD in legal studies and a university lecturer position. She specialises in environmental protection, infrastructure investments and green energy. She provides comprehensive support to clients in challenges involved in sustainable development and green transformation. She is an expert on waste regulation, especially in the area of packaging waste. She develops and provides assistance in implementing long-term ESG strategies and enhancing competences of company executives, including green officers.
Łukasz Petelski is an attorney-at-law with over nine years of experience in regulatory advisory for energy and gas sector entities. He advises clients on the implementation and financing of RES projects. He supports clients in carrying out projects aimed at improving energy efficiency. He focuses on the future of decentralised energy and the role of innovative technologies and efficient business models in achieving climate neutrality. He also deals with environmental issues in the energy sector.
Sylwia Uziębło-Kowalska is an attorney-at-law, specialising in infrastructure and environmental issues, in particular waste management, including packaging waste. he has extensive experience in advising clients on the implementation of both industrial investments (including greenfield ones) and linear infrastructure facilities. She supports clients in obtaining the required permits and preparing investment contracts and represents them in disputes related to construction work contracts. She helps clients in facing new challenges resulting from the green transformation by supporting them in the development and implementation of ESG strategies and by advising them on the implementation of hydrogen investments.
Ernest Łuczak is an attorney-at-law specialising in regulatory advisory services for energy sector entities, in particular in the area of renewable energy sources (RES). He conducts and coordinates due diligence of projects and companies from the renewable energy sector, both for the purposes of obtaining financing and in connection with purchase and sale transactions. At the same time, he supports clients in the area of project finance and negotiates financing conditions for RES projects. He also advises clients on drafting key agreements for entities implementing RES investments (e.g. PPA and EPC agreements).
Mateusz Naporski specialises in green energy projects and providing advice on environmental law. He supports the team in projects related to acquisition of PV installations and wind farms, infrastructure projects and issues related to the use of hydrogen as fuel. He coordinates audits for fuel industry companies. He actively participates in the work of industry organisations aimed at the development of electromobility in Poland.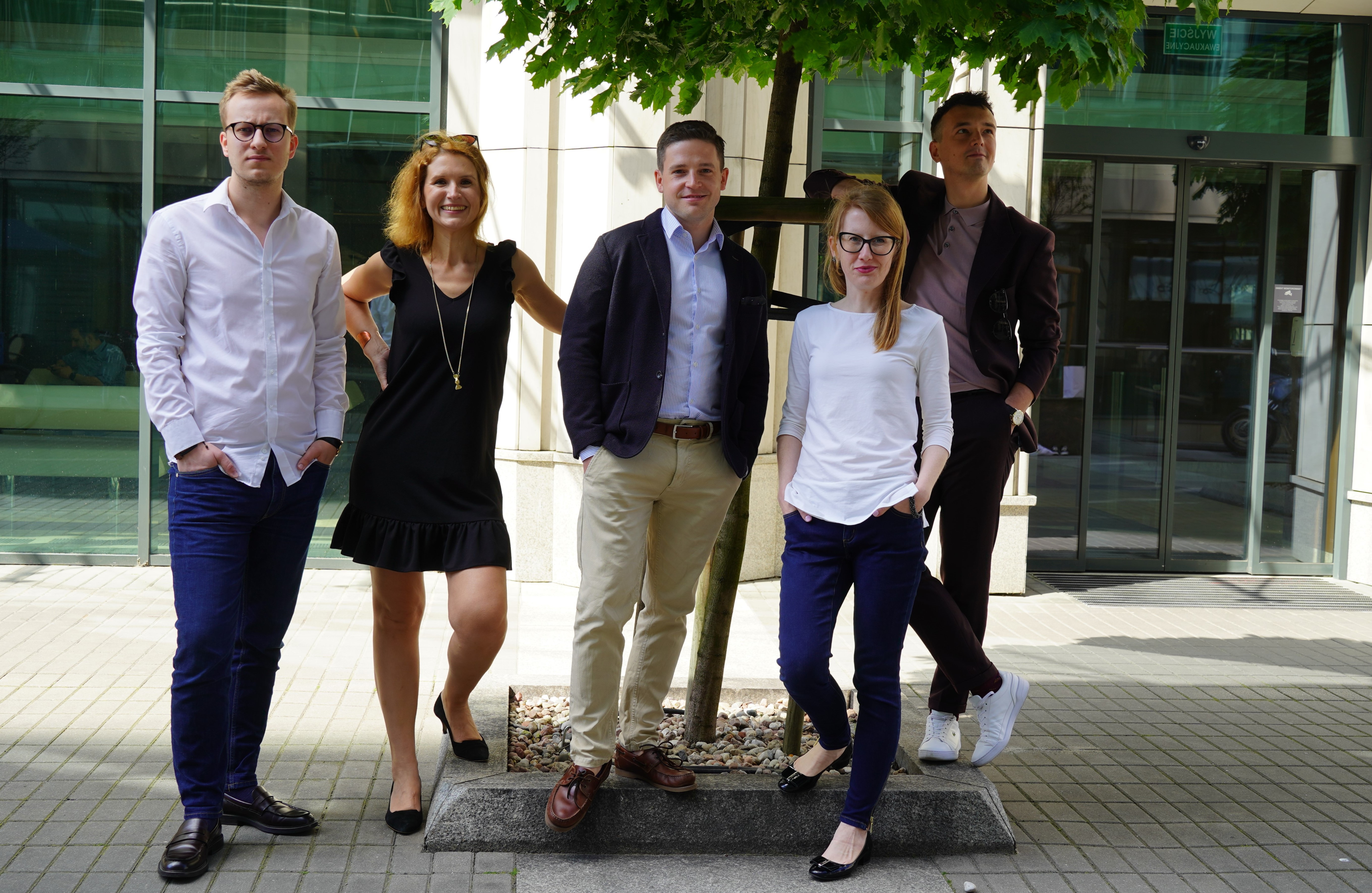 Corporate communications and press contacts
---
Connect with one of our experts