Runa Wohlthat advises national and international companies on all issues regarding German and EU data protection law and IT Compliance.
Runa studied law in Freiburg, Madrid and Berlin, where she specialised in Intellectual Property Law. During her legal training ("Referendariat") she worked for a law firm focused on data protection law, external data protection officers, Berlin's supervisory authority for data protection and the cybercrime department for the Berlin prosecutor's office.
Osborne Clarke was awarded JUVE law firm of the year for use of IT & Data Protection and Technology & Media in 2019.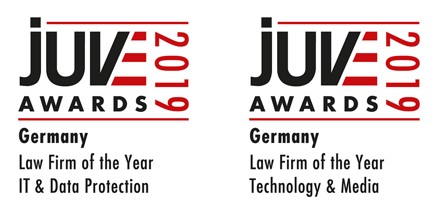 Work
Law Firm of the Year 2019 for IT & Data Protection and Technology & Media
The journal JUVE has twice named the international legal practice Osborne Clarke as the Law Firm of the Year for 2019, read more
IT and data
The European Commission's new Standard Contractual Clauses (SCCs) provide welcome certainty for businesses transferring personal data to countries outside the...