Dr Till Gerhardt advises leading companies and start-ups in the Tech, Media and Comms sector on all issues regarding data protection and IT compliance.
Prior to joining Osborne Clarke in 2017, he gained his first legal professional experience as a lawyer at another international law firm.
Till studied law at the Universities of Greifswald and Prague. During his legal training ("Referendariat") in Hamburg, Berlin and Madrid, he worked inter alia at two international law firms.
Osborne Clarke was awarded JUVE law firm of the year for use of IT & Data Protection and Technology & Media in 2019.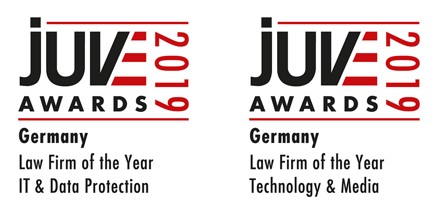 Work
Law Firm of the Year 2019 for IT & Data Protection & Technology
The journal JUVE has twice named the international legal practice Osborne Clarke as the Law Firm of the Year for 2019, read more
IT and data
The year 2022 started with new and important developments in Germany and other EU countries with respect to cookies. Not...