Intellectual property
Unwired Planet unpacked: are English courts the de facto global tribunal for SEP licensing disputes?
Published on 15th Oct 2020
Is the UK now effectively the forum for determining global FRAND licence terms, and, if so, is that a bad thing as business looks to utilise the 5G standard and exploit digital transformation?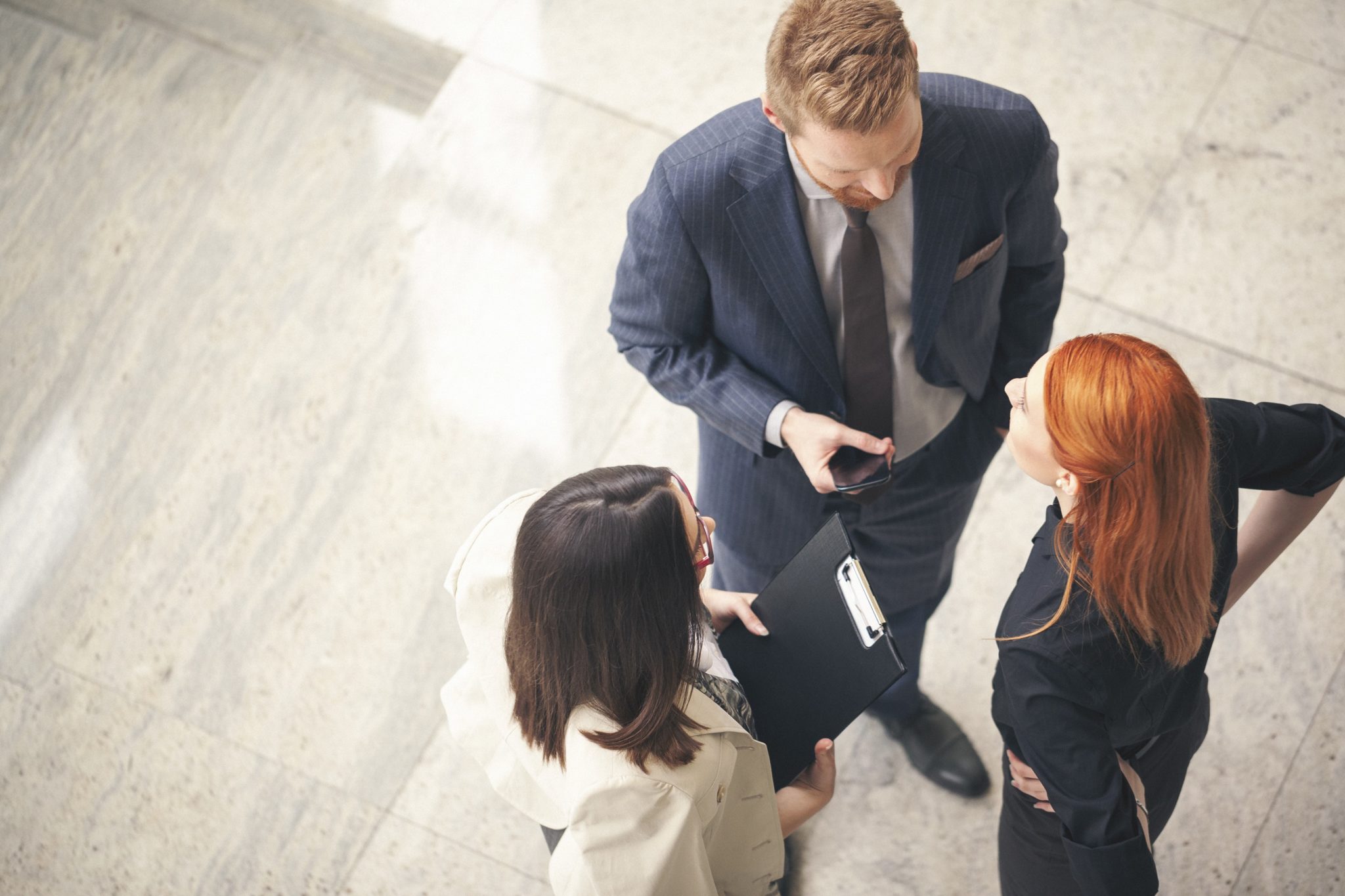 The UK Supreme Court has agreed that in principle a global standard-essential patent (SEP) licence is fair, reasonable and non-discriminatory (FRAND) and that the English courts have jurisdiction to determine royalty rates and other terms of a global SEP licence.
In its widely anticipated recent judgment in Unwired Planet v Huawei, the Supreme Court ruled on how patented technology should be licensed to equipment manufacturers accessing telecommunications standards. Osborne Clarke acted as co-counsel for the successful party Unwired Planet.
The implications of the landmark ruling for implementers of standards is that they now face the prospect of the English court setting worldwide licence terms. Huawei has criticised the approach as setting up the UK as "a de facto international or worldwide licensing tribunal for the telecommunications industry". Is the UK now a de facto forum, and, if so, what does this means for implementers and SEP holders?
Foreign jurisdiction?
One of the most hotly contested issues in the Unwired Planet case was whether the English courts have jurisdiction to determine the terms of a licence involving (disputed) foreign patents. Huawei argued that this would compromise their right to challenge foreign patents or it was tantamount to supplanting the jurisdiction of foreign courts to make decisions over patent rights in their jurisdictions.
This was not surprising as it is a fundamental principle that patent rights are territorial in nature. The Supreme Court decision makes clear that lower courts were not intruding on the jurisdiction of foreign courts by ruling on the validity or infringement of foreign patents.
The English court's jurisdiction to determine the terms of a global patent licence is separate to validity and infringement considerations. All the English courts are doing is construing the underlying contractual undertaking given by SEP holders to the European Telecommunications Standards Institute (ETSI), which sets standards for the telecoms sector. It is this contractual undertaking that Huawei sought to enforce against Unwired Planet to avoid being injuncted.
The English court, in construing the ETSI undertaking, is entitled to look at what terms a willing licensee and willing licensor would agree in real life, where it was clear SEP holders and implementers routinely agreed global FRAND licence deals. In the circumstances of this case and these parties, a UK-only licence was not FRAND because it required the SEP holder to enforce its rights on a country-by-country basis (a major practical barrier when SEP portfolios often comprise thousands of patents). The reasoning of the Supreme Court and the lower courts is grounded in considerations of industry practice and what rational businesses would agree.
Global licensing tribunal?
So are the English courts the de facto global licensing tribunal for determining FRAND licensing disputes? This is certainly an observation that has been gathering momentum since Mr Justice Birss's 2017 first instance decision. There is no doubt that the UK represents an attractive jurisdiction to SEP holders; for once a single SEP is held valid, essential and infringed, the English courts are prepared to settle the terms of a global licence (if a global licence is indeed FRAND).
It is also worth bearing in mind that the premise of Huawei's criticism is that the approach of the English courts is out of step with other national courts. This was not accepted by the Supreme Court; in fact, after considering the case law in other jurisdictions (notably, the US and Germany), it found support for the approach adopted by the lower courts, so the perception of the UK as an outlier concerning its ability to settle global FRAND terms was not well founded.
Pragmatic and flexible
It is fair to say that the English courts are willing to offer pragmatic solutions which promote cost efficiencies and commercial certainty for both implementers and SEP holders alike. Indeed, this is certainly not the first time the English courts have been called upon to provide cost effective solutions, particularly when considering the UK's jurisdiction over foreign patent issues. (See, for example, Actavis v Lilly [2012] EWHC 3316 (Pat), in which the English courts were willing to hear claims to declarations of non-infringement over foreign patents.)
The English Courts certainly appreciate the importance of – and need to promote – commercial certainty, as demonstrated by the frequent refusal to stay UK proceedings where there are concurrent European Patent Office opposition proceedings. This is a careful balancing exercise but it is generally acknowledged, as noted in IPCom v HTC [2013] EWCA Civ 1496, that "some certainty, sooner rather than later, and somewhere, such as in the UK, rather than nowhere, is, in general, preferable to continuing uncertainty everywhere". Contrast this with the position in some other European countries where a revocation action cannot be brought at all during the opposition period or if opposition proceedings are pending.
The English courts have also demonstrated a willingness to apply their jurisdiction flexibly in favour of non-patentees. For example, the introduction of Arrow declarations (this is a declaration that a product was old or obvious at a particular date and therefore would not infringe a valid patent claim) and a willingness to consider and allow public interest exceptions/limitations to final injunctions. This recently has been explored in a number of cases concerning medical devices for heart valve defects, such as Edwards Lifesciences v Boston Scientific [2018] EWHC 1256 (Pat) and Evalve v Edwards Lifesciences [2020] EWHC 513 (Pat).
Attractive forum for patent disputes
The attraction of the English courts is more a function of their desire to provide pragmatic solutions reflecting industry practice rather than some Machiavellian scheme. Irrespective of whether the English courts are now the de facto worldwide licensing tribunal for the telecoms industry, there are many reasons to see the willingness to determine global FRAND licences in a positive light for both implementers and SEP holders.
The English courts are a well-regarded forum for hearing patent disputes, with a specialist Patents Court with experienced and technically qualified patents judges in every tier of the UK Court system (including the Supreme Court). The litigation process in the English courts is seen as procedurally rigorous (with, for example, mechanisms for seeking disclosure and discovery, detailed cross-examination of experts, and full oral argument at trial). Proceedings in the English courts also come to trial reasonably quickly (within about 10 to 15 months). Furthermore, judgments of the English Patents Court are transparent and well-reasoned and are consequently relied upon as persuasive authority in other jurisdictions.
And while the decision may appear harsh to implementers such as Huawei and ZTE in this particular case, not all implementers reject in principle the concept of a Court-determined worldwide licence. Indeed, in another case, Vestel v HEVC Advance [2019] EWHC 2766 (Ch) – which is currently under appeal – the implementer is positively asking the English court to settle the terms of a global FRAND licence because it is unhappy with the terms proposed by the SEP holder.
The 5G standard
With the imminent mainstream 5G roll-out and knock-on effect of the anticipated increase in connected products utilising standard-essential technology, it is likely that the implementers of the (near) future will be much more diverse than large, multinational companies manufacturing mobile handsets.
Businesses across sectors including telehealth, infrastructure and construction (such as smart buildings and cities), transport (connected cars) and retail (augmented reality consumer experiences) will all need to utilise the 5G standard to take full advantage of the opportunities of digital transformation. With this, they will also need to steer themselves through the choppy waters of the SEP licensing landscape.