Decarbonisation
UK tech sector looks beyond compliance as it tackles decarbonisation
Published on 20th May 2021
Robust legal and regulatory frameworks together with a shift in corporate culture and the delivery of green tech innovation will help the UK work towards net zero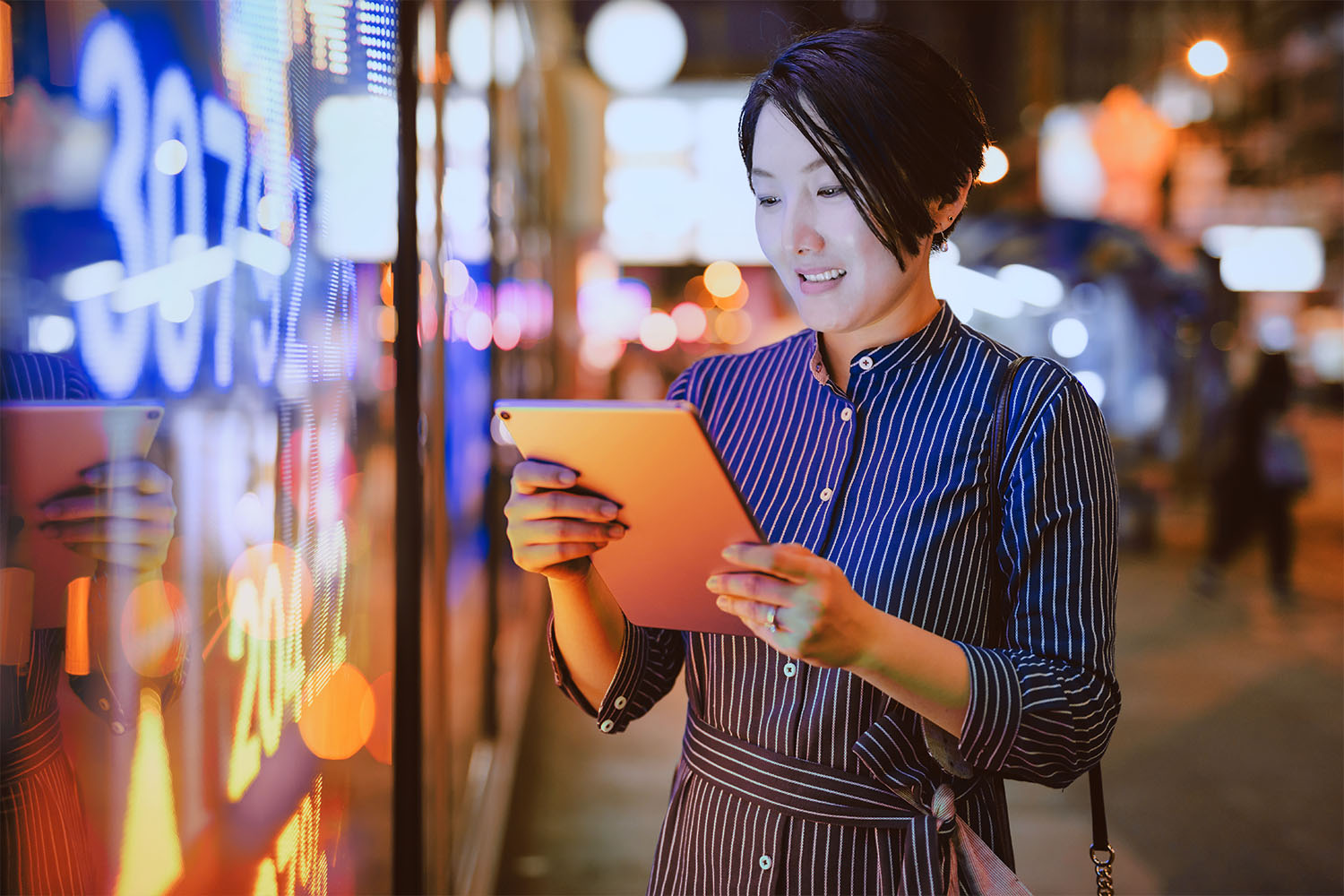 The tech industry has a unique dual role in helping to achieve net-zero carbon emissions by taking a lead in reducing its sectoral emission, and by investing in and developing the green technology that will help all industries monitor and reduce emissions.
That was the message tech industry delegates heard at a recent Westminster Forum Projects event, "Next steps for decarbonising the UK tech sector: sector decarbonisation, international leadership, and the role of technology in meeting wider green challenges", looking at the sector's role in helping the UK to achieve net-zero carbon emissions by 2050.
Ashley Hurst, Osborne Clarke's International Head of Tech, Media and Comms, speaking at the event, outlined this dual role of the UK tech sector. He observed: "The net-zero challenge is right at the top of the agenda for our tech clients, many of whom are leading the charge in finding new ways of using technology to reduce carbon emissions. It is an issue that we are all going to have to become experts in over the next few years."
Organised as part of the run-up to the 26th UN Climate Change Conference in Glasgow later this year, the forum also heard from range of speakers across the tech industry, including Gerard Grech, CEO of UK growth platform Tech Nation, Susanne Baker of trade body techUK, and Eve Joseph, sustainability customer engagement lead at Microsoft UK, detail the innovative ways and transformative technology the sector is using to reduce its carbon emissions and assist others to meet the carbon challenge.
'House in order'
The first element of the sector's dual role – what Hurst characterised as "getting its own house in order" – is becoming more visible, in part due to the Covid-19 pandemic and the dramatic acceleration of digitalisation, shift in living and working patterns, and growth of the environmental, social and governance agenda. Hurst commented: "We are hearing more stories about industry players announcing ambitious targets and transforming their businesses to achieve them, including through digital means."
Technology has a major role to play in reducing the industry's own emissions, such as through tracking and monitoring software, product development, or waste management technology – laptops, for example, are now much more energy efficient than they were five years ago. But the recent leadership shown by tech companies is also having an impact.
Osborne Clarke has been helping a leading technology company meet its declared carbon reduction. "One of the interesting things is the way the company's mission cascades down the organisation – starting with the CEO, then down through the various leadership teams, and into every team in the company," said Hurst. "For example, the in-house legal team was not just asked to advise the business on the decarbonisation regulation affecting the industry; it was specifically tasked with generating ideas to further the aims of the company to reduce emissions."
Ways in which the legal team could help included negotiating red lines in their procurement and sales contracts, as well as working performance levels and commitments into warranties and key performance indicators. He added: "There has even been a creative suggestion of contractual sanctions being structured around carbon-offsetting schemes in place of financial damages or rebates."
When change for suppliers, customers and external advisers is passed on to others, it creates a network effect. "Leadership such as this is making it easier for industry initiatives to make a real impact," Hurst commented. For example, the climate change toolkit produced by the GSMA, the industry organisation for mobile network operators, has provided a framework for other technology, media and telecoms sub-sectors, while the Annual Telecoms Energy Efficiency Forum's influence is growing.
'The opportunity is real'
Green tech investment and development for all sectors is at a turning point. Green tech is being developed through emerging technologies, such as internet of things, artificial intelligence, and digital twins, which require large amounts of processing power via data centres that needs to be applied innovatively to counterbalance the energy consumption. Much of this innovation is coming from start-ups or scale-ups.
Venture capital (VC) investment in green tech, or climate tech, is undergoing rapid growth, according to Tech Nation's recent Net Zero Report, with the UK at the centre of green innovation. Funds are being set up exclusively to invest in climate tech start-ups, with large tech companies and Silicon Valley VCs also investing. Hurst commented that "the opportunity is real" and not simply a way of generating positive PR.
Supportive legal and regulatory frameworks
For start-ups to succeed, they need both capital and the right legal and regulatory environment, including fiscal and intellectual property incentives – for example, fast lanes for green patent applications – as well as the reduction of "red tape".
In considering what future regulation of decarbonisation may look like, lessons can be learned from the General Data Protection Regulation (GDPR) and proposed online safety laws, Hurst added.
"I'm not suggesting that we need a GDPR-style 'net-zero regulation' – and I certainly hope that I never see that in my working life – but there is much to be learned from the European Commission's regulation of data privacy and online harms in a way that is consultative, proportionate, international, and flexible."
Legislators are realising that "hard and fast" rules do not work so well when it comes to regulating complex international topics where there is scope for regional variations in local laws, ethics and priorities.
"When we think about legal and regulatory frameworks, we tend to hear more about the sticks than the carrots," Hurst said. "We have heard much more about the multi-million euro fines under the GDPR than the cultural shift that it was designed to bring about. In fact, many tech companies now actively market privacy as a virtue largely as a result of that shift."
Regulatory regimes are increasingly based on responsibility rather than liability, with legislation that codifies broad concepts, such as "duty of care" and "appropriate policies and procedures", backed by industry codes of conduct. The draft European Digital Services Act published in December will require companies subject to its provisions to build safety into products and procedures and publish transparency reports about what they are doing, including how they are removing harmful content and using technology in that process. Similar proposals are included in the UK's Online Safety Bill.
Hurst commented: "I can see a similar approach being adopted in the coming years to meet the carbon challenge – frameworks that encourage companies of all sectors and sizes to be transparent about the carbon they are emitting and the measures they are adopting to reduce those emissions."
The regulatory position
There are essentially three levels of decarbonisation legislation, each of which cascades down to the next. There are international agreements or treaties, such as the Paris Agreement, which are high level and require each signatory country to submit individual climate action plans that must be as ambitious as possible and reviewed every five years.
The next level is national. In the UK's case, that means a commitment to achieve net-zero carbon by 2050 through the Climate Change Act 2008.
The third level is the regulations that bind companies and particular industries. At present, there are few TMT-specific climate-focussed regulatory instruments. However, there is some cross-sector legislation, most notably the Streamlined Energy and Carbon Reporting Regulations 2018.
Hurst commented: "It is at this third level that legislation will need to be clear, consistent, flexible, proportionate and international in its outlook."
Beyond rules – and profit?
"It's important that the legal and regulatory framework promotes a corporate culture that goes beyond compliance," Hurst noted.
Much like the GDPR, the net-zero challenge is about engaging people and doing the right thing. "It will be important that regulators, industry bodies and the media to celebrate the companies that are going above and beyond, and not just come down hard on those that break the rules." Consistent benchmarks to compare between carbon emitting buildings, vehicles, products, and data centres will allow for good performance to stand out and be celebrated.
Some tech companies are even accepting that doing the right thing may mean sacrificing a little on profitability.
In 1919, the US industrialist Henry Ford, in the famous Michigan Supreme Court case, Dodge v Ford Motor Company, was effectively found to have turned his company into a charity by cutting prices and increasing employee pay at the expense of profit for shareholders.
Elon Musk was recently compared to Henry Ford when he said at an investor conference call that Tesla was not trying to be super profitable, but wanted to be "slightly profitable" and make Tesla cars as affordable as possible. Hurst commented: "That may be easy to say for one of the richest and most successful people on the planet, but I think we'll start to see more of this corporate sentiment as decarbonisation comes more and more into focus and the spotlight is shone on corporate purpose."
OC comment
Robust legal and regulatory frameworks are important to tackle the carbon challenge. These frameworks need to feature carrots as well as sticks and be flexible, consistent, and international enough to stand the test of time. But this is part of a cultural shift that needs to go well beyond compliance into a place where corporate purpose is lived and breathed.
For more information on how we can help your organisation decarbonise and work toward net zero, visit our specialist Decarbonisation pages. Osborne Clarke's head of Decarbonisation is James Watson.