Employment and pensions
UK Immigration Update | November 2022
Published on 15th Nov 2022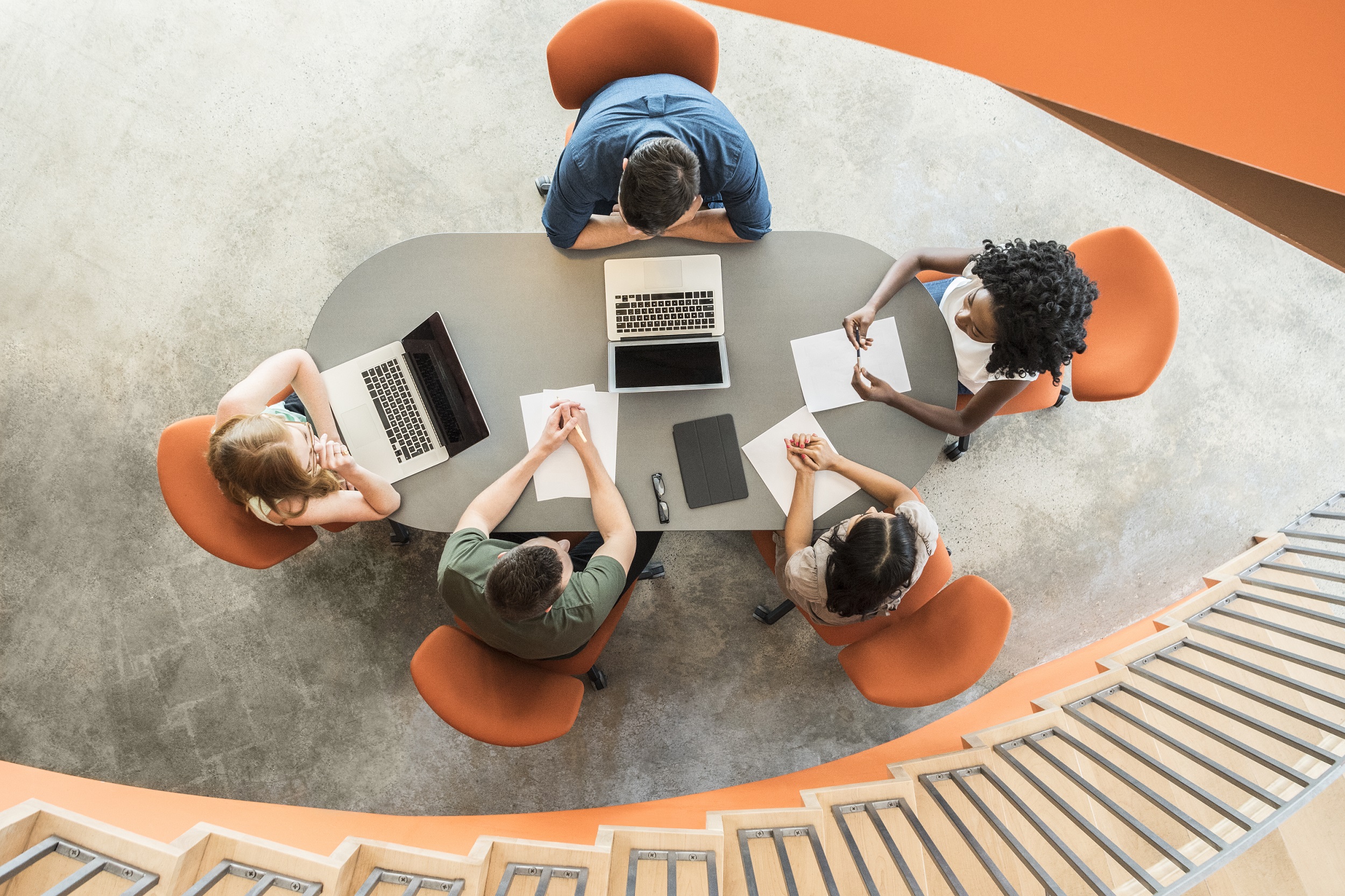 Since our last update only a few months ago, the UK is on a third prime minister in three months, a fourth chancellor and fourth (albeit one of them twice) home secretary. While it has been hard to keep up with the goings-on in Westminster, this turnaround has, of course, led to changes in immigration policy given, once again, its increased exposure in the political and media discourse of the UK. 
Although many of the headlines about immigration have focussed on asylum seekers, refugees and detention centres, work-based immigration has not been ignored. However, there have been several important changes coupled with a lack and diversion of resources that are causing even more chaos than usual. In addition, political battles continue to circle around immigration, which has increased speculation as to what the future may hold.
We, therefore, will seek to cut through the rhetoric and update on what changes have actually happened that you should be aware of, as well as to look at what we actually know is planned (caveat: that is, should any of the current top team remain in place long enough to implement their policy positions).
We hope you find this useful, and, of course, do get in touch if you have any comments or suggestions for future editions.
Article: General update: digital Status, approvals, delays and good news for sponsors
Digital status
The UK Visas and Immigration (UKVI) intends to move to a digital system by 2024. Many will have seen that all Biometric Residence Permits (BRPs) issued in recent times expire on the 31 December 2024, irrelevant as to the actual visa expiry date – often leading to some confusion. The reason is by this date, the aim is to be able to evidence digitally all migrant's UK visa status. 
UK visa applications submitted successfully by EU nationals can prove their UK visa status online. This means that EU nationals are not receiving BRPs. In recent times, the UKVI has rolled out the same for some non-EU nationals that have submitted a successful application from within the UK and, therefore, their UK visa status is now digital. The UKVI intend to move all migrants regardless of their nationality to a digital system by 2024 and we are gradually experiencing this change for applications made within the UK. This means that it is uncertain whether the migrant will receive a BRP or not until a decision on their application is made.
Approval letter
Due to the aim of moving to a digital system, some applicants are experiencing the receipt of their UKVI approval letter via email. Historically, once a decision is made on an application made outside of the UK, a UKVI letter as well as an applicant's passport with entry clearance endorsed is returned to the applicant.
Processing times
Due to the UKVI prioritising Ukraine visa applications, there has been a disruption in processing times and BRP delivery. The UKVI, for some time, suspended its "priority service"; however, they have reinstated this for eligible work visas. Unfortunately, not all applications are being processed within the published processing time as has been acknowledged by the government. While some applications are getting processed within the processing time, others have taken as long as weeks and months. This can no longer be due to the situation in Ukraine, and UKVI is now saying this is due to ongoing problems with the digitisation of the immigration system.
The UKVI has suspended escalation services, meaning that an update to an application cannot be made. Under extenuating circumstances, an applicant can request their application to be reviewed but this is under extreme situations such as to attend a funeral. Dependants in the eligible work routes have not been able to purchase prioritisation during the online application process. While this remains the case, dependents can purchase priority services at the Visa Application Centre at the time of the booked appointment.   
BRP delay
Some migrants arriving in the UK to collect their BRP from a local Post Office are experiencing delays and they are therefore unable to prove their right to rent to a landlord or agent. Where this occurs, migrants can use their entry clearance visa in their passport as proof of their right to rent. This provides landlords statutory excuse for 12 months. Once the migrant collects their BRP, landlords should promptly conduct a further check which will provide them with a statutory excuse for the duration of their leave.
Start dates for sponsored workers
Finally, it has been confirmed that a sponsored worker can start in their employment as soon as they have their permission to enter or stay in the UK, even if this is before the start date recorded on their certificate of sponsorship. In addition, there is no longer a need to report this change in date via the sponsor management system.
Sponsors to save money for EU applicants
From the 1 January 2023, sponsors for individuals coming to the UK from a linked EU business for less than 36 months will be exempt from having to pay the immigration skills charge, saving up to £3000 per visa. Specific details on the exemption are yet to be published.
Article: Changes to the Right to Work check – What you need to know
The Right to Work Scheme has been subject to many fluctuations over the past two years as a result of the pandemic. The Covid-19 adjusted right to work checks allowed employers to conduct checks remotely via video call or by verifying documents electronically in the absence of being able to meet individuals in person. After numerous extensions, this flexible way of conducting checks officially ended on 30 September 2022.  
What are the changes?
From 1 October 2022, employers must conduct right to work checks in one of three ways: a Home Office online right to work check (mandatory for all Biometric Residence Permits/Cards and Frontier Work Permit holders); a manual right to work check (checking the original, physical document, in the presence of the individual); or using an identity Service provider that offers identity document validation technology (IDVT). 
Digital right to work check
IDVT is available for employers to use to conduct digital right to work checks for employees who do not fall within the scope of the online service, this includes British and Irish citizens who hold a valid passport. The IDVT allows employees to verify their identity remotely, prove their eligibility to work and apply for DBS checks. 
1. Online right to work check. Employers can use the online checking service instead of conducting a manual check, this is a free online service that allows employers to meet their duty to conduct right to work check for employees who hold digital status or a Biometric Residence Permit. This is often known as the "share code" method, but does still require the employer to verify the identity of the individual by either meeting in person or remotely via video conferencing.   
2. Manual checks. This refers to meeting the induvial face to face and checking a physical copy of their acceptable document. The Home Office guidance sets out steps to conduct a compliant manual right to work check. This is only applicable to British and Irish nationals, and the individual must be met in person to verify the document.
Retrospective checks
There is no need for employers to retrospectively check the right to work of employees appointed using the adjusted checks made between 30 March 2020 and 30 September 2022. Employers will maintain a defence against a civil penalty, provided the checks carried out during this time were done in a prescribed manner.
Consequences of failing to carry out checks in accordance with Home Office guidance
All employers are required by law to carry out right to work checks on their employees, in order to prevent illegal working. Employers who fail to check an individual's right to work status in accordance with the Home Office guidance could face:
Civil penalties for illegal working - up to £20,000 per illegal worker;
Criminal prosecution;
Sponsor Licence suspension or revocation;
Director disqualification;
Application Update
In addition, it has recently been confirmed that when employing an individual who has made a change of employment application (either a sponsored worker moving to your business or a current employee who has changed jobs) they cannot commence their position until both their new visa has been received and you have been able to conduct a new right to work check. It is important to note this applies even if the individual is already employed by you.
What should employers do now
Employers should implement an effective system to ensure that all right to work checks are performed timely and compliantly. Right to work checks via a video call are no longer acceptable (save to verify the picture for "share code" checks) and will no longer establish a statutory excuse. Employers should consider providing training on the changes to staff who undertake right to work checks to ensure they are up to speed and understand the new requirements.
Article: Sponsor licencing: The delays continue
The gov.uk website states that the standard processing times for a sponsor licence application is eight  weeks; however, anyone involved in these applications will confirm that this has simply not been the case, with many taking several months.
The Home Office is in the process of hiring new employees and, with that, will be training them on the rules and decision making process of sponsor licence applications. This, therefore, means that from the end of November 2022, the sponsor licence application standard service will go from eight weeks to 10 weeks. This is expected to last until February 2023, after which, the processing time should be brought back to eight weeks or in fact be shortened even further. The increase of staffing resources should mean that decisions are made on sponsor licence applications more efficiently and quickly. 
During this period of time, the 30 priority service slots per day will still remain – with priority service allowing for decisions to be made within five working days. There is the chance that with the standard service being increased to 10 weeks from the end of November 2023, priority service slots will be taken more quickly. It still stands that the priority slots open at 9am on the dot, daily from Monday-Friday; so the best chance of obtaining priority service is still to request for it at 9am between these days.
With this in consideration, it would be our advice to submit sponsor licence applications at the earliest opportunity. It is expected that despite the standard processing times increasing to 10 weeks, there still could be further delays. If you have any queries regarding a sponsor licence application, please do get in contact us and we will be happy to assist. 
 
Article: Immigration policy – where are we now?
Since Russia invaded Ukraine in February, the intervening nine months have presented a range challenges for the UK.  Along with many other nations, the UK has reacted with various initiatives to support Ukraine and its nationals.  
Initially, the UK Visas and Immigration (UKVI) redirected caseworker resources to deal with visa applications being made by Ukraine nationals which caused severe delays in processing other applications. The effects of these processing delays are still being felt now with reduced expedited processing options available for some visa types. 
One of the decisions taken by the UKVI in February – as a direct response to Russia's invasion – was to delete the Investor visa category. From the outside, this looked to be a strange decision given all other potential options available to impact Russian high-net-worth individuals; and unilateral too, given that virtually every other country has an Investor visa programme.
Since the invasion, there have also been some macroeconomic challenges to deal, in particular, with inflation, the rising cost of living and fuel prices leading to concerns for a global recession.
This summer, the UKVI announced it is looking to review some of the visa programmes aimed at high-skilled individuals – but only very limited amendments to employee sponsored routes. Some cosmetic changes were announced, which were, essentially, a rebranding of existing employer-sponsored work visa routes that offered very little by way of actual change. For example, a High Potential Individual visa route was introduced that was based purely on having graduated in the past five years  from one of the world's top universities. Time spent in the UK on the visa does not lead to settlement, so it is hard to see why it is useful or attractive.
UK immigration policy has for many years tried to balance the need to attract and support high-skilled international workers with a recognition that there are many roles that traditionally are low skilled and low paid that still need to be filled.  Industries such as hospitality and healthcare, in particular, struggle to recruit, which was compounded during the Covid-19 pandemic. Moreover, Covid-19 may have masked the impact of Brexit  and the end of access to a large pool of visa-free workers.
A new government with new officials in key posts presents an opportunity to draw up an immigration policy with fresh ideas that can balance the needs of industry across all sectors. It needs to be borne in mind, however, that the existing government is moving politically to the right and needs to be seen to be managing numbers of immigrants entering the UK. Any policy that is dictated purely by numbers and not incorporating economic and social need runs a risk of being, at best, pointless and, at worst, destructive for economic growth.
Article: Will a change at Number 10 lead to changes in immigration policy?
After Suella Braverman's resignation over ministerial code, 44 days in, she became the shortest serving home secretary since the Duke of Wellington in 1834. However, Grant Shapps quickly set a new record. This was to be even more short-lived: he was in the position for just six days before Braverman returned to office, following Liz Truss' resignation and Rishi Sunak's selection as prime minister.
All of this to say, immigration policy remains fraught within the government. While most public rhetoric is around asylum seekers, undocumented migrants and small-boat arrivals, Braverman has indicated her desire to limit net migration in general to "tens of thousands", a return to the pledge previously adopted by David Cameron and Theresa May. Although early on as PM, Sunak appears to have tentatively also followed this line, scrapping plans by Truss to expand the seasonal worker scheme, he will face a lot of pressure in making any attempt to reduce immigration or, at least, appear to do so.
There are huge worker shortages in the UK; not only for graduate roles in healthcare and tech but also of HGV drivers and farm workers. In the NHS alone, there were 132,000 vacancies in June 2022. Sunak is going to face pressure from businesses to ease rules to fill vacancies and increase growth. Two ideas briefly considered by Truss were to add to the shortage occupation list and remove the English language requirement for some jobs. 
One area of immigration on which Braverman and Sunak are set to disagree is the UK-India trade deal. Under Priti Patel, this deal extended the Youth Mobility Scheme to India. Under the Indian Young Professionals Scheme, up to 3,000 Indian nationals will be able to work in the UK. Sunak is now in talks to extend this scheme, which could go some way to meeting shortages in professional occupations like IT. Braverman has always been highly critical of Indian immigration in general, and of this scheme in particular, suggesting it will lead to an increase in overstayers- foreign nationals remaining in the UK after their visa expires.
Historically, Sunak has also had a more pragmatic approach to immigration policy. Whilst maintaining the party's hard-line approach on asylum seekers, he has also recognised the importance of immigration to the economy. As chancellor, he was responsible for introducing the Scale Up Worker visa for potential employees offered a role at a fast-growing UK business for a set salary or above. He was also involved in the reform of the Global Talent (now Global Mobility) and Innovator visa schemes. Ironically, this was to encourage more applicants. These schemes focus on individuals seen as "high value" to the UK economy, as leaders in their fields or with business plans with the potential to be very successful in the UK.
Additionally, immigration, particularly work-based immigration, has been significantly increasing rather than decreasing. As of June 2022, there was 331,233 entry clearance applications granted for work based routes alone, an increase of 94% from June 2021.
What has also been overlooked in these pledges to limit net immigration to under 100,000 is the commitments made to Ukrainian nationals. Under the new Ukrainian schemes introduced in March, there was a total of 133,854 applications granted as of June 2022. The scheme remains open to date. Whilst Braverman has been critical of this scheme, Sunak has always been in support.
Put simply, any claims that net immigration will be reduced under 100,000 are untenable.  In fact, an issue likely to become more pressing is how the government will tackle labour shortages. From the prime minister's track record, a focus on increasing highly skilled, highly educated migration with money ready to invest in the UK economy is likely to be the approach. The shortage of migrants in other professions, particularly those seen as "unskilled", is likely to be left off the agenda.