Employment and pensions
UK Employment Law Coffee Break | EAT rules on redundancy selection, IR35 update, and AI in the employment lifecycle
Published on 20th Oct 2022
Welcome to our latest Coffee Break in which we look at the latest legal and practical developments impacting UK employers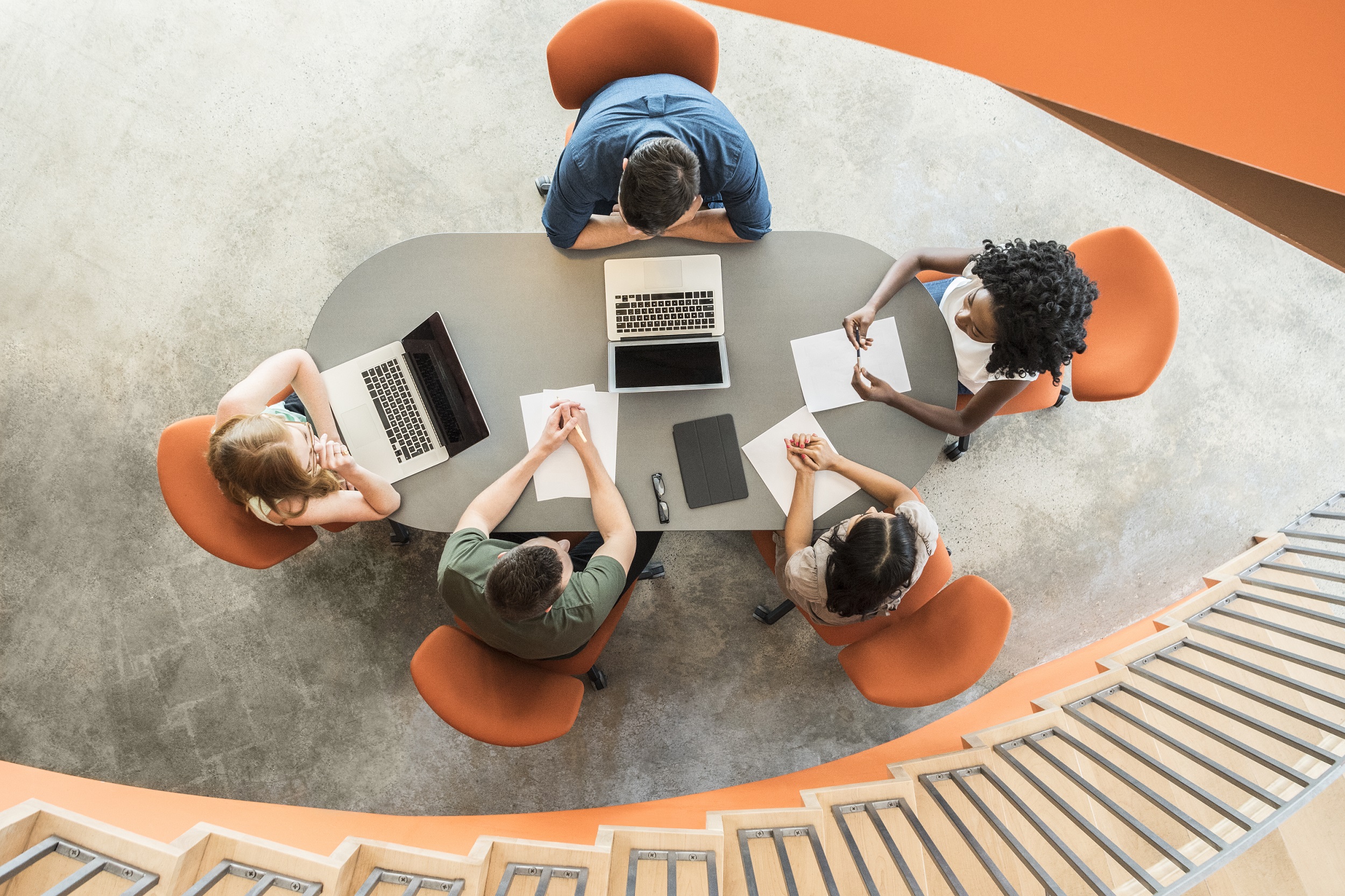 Fair redundancy process: EAT provides a helpful reminder
Announcing redundancies is never easy and employers will need to bear in mind not only their legal obligations but also the impact on their workforce and those personally identified "at risk". It is critical that the process put in place where redundancies are proposed is a fair one where individuals are given the opportunity to ask questions around their selection and potential outcomes and receive considered responses.
In a recent decision, the Employment Appeals Tribunal (EAT) has held that the redundancy dismissal of a nurse was unfair, as the sole selection criterion used was that her fixed-term contract ended before that of her colleague, putting her in a selection pool of one, where no consultation had taken place prior to that decision. It is not within the band of reasonable responses, in the absence of consultation, to adopt one criterion which simultaneously decides the pool of employees and which employee is to be dismissed. 
The EAT made the following observations applicable to all employers:
When identifying the appropriate pool of employees from which to select those at risk of redundancy, "the authorities show a tribunal cannot and should not easily interfere with an employer's decision as to the pool". However, "the question that the tribunal must answer in terms of reasonable response is not just, is there a rational explanation for this pool? But the question: is it a pool that a reasonable employer could adopt in all the circumstances?" 
An employer must "not act arbitrarily between employees" given the term of mutual trust and confidence implied in all employment contracts and which "impacts on a decision as to selection pool… the approach taken should be fair between employees and reduce as much as possible any hardship".    
Consultation should take place "at a formative stage" to ensure that it can be "meaningful and genuine" and "that must mean that consultation, for a process to be fair, should occur at a stage when what an employee advances at that consultation can be considered and has the potential to affect the outcome". 
Given the size and resources of the employer, "an explanation was necessary for that approach to be taken... all of that is entirely missing from the Employment Tribunal's Judgment" 
The EAT concluded that here the decision on pool (and as a consequence that the claimant should be dismissed) "was complete long before any meetings took place about her selection or any consultations took place. This resulted, in our judgment, in an arbitrary choice; a choice related solely to the question of the ending of the fixed term (contract) and it also related, in that sense, directly to the Claimant".  
While the past couple of years have seen a period of rapid change in working practices, the EAT has confirmed that the principles set out in the leading case on redundancy process "have withstood the 40 years since they were outlined unscathed; they stand the test of time as good industrial relations practice". 
Where redundancies are proposed, employers will need to consider carefully whether processes used in previous exercises need to be adapted to reflect new ways of working, for example, would a pool centred around a particular location still be reasonable in circumstances where hybrid working practices have been adopted? Employers must ensure that there is "meaningful consultation" at a stage where an employee has the "potential to impact on the decision"; to do otherwise is "indicative of an unfair process" unless there is an explanation as why such a step would be reasonable in the particular circumstances. 
Employers must also remain alert to potential discrimination issues under the Equality Act 2010 and statutory regulations protecting fixed term and part-time workers. We are seeing emerging areas of claims brought under Equality Act 2010 provisions, including neurodiversity and menopause ─ and, with an ageing workforce, recent Employment Tribunal decisions indicate that this is an area where particular care is needed. 
We provide training for HR and managers on the practical steps to manage redundancies against the legal and employee relations matrix your business is operating in. We can also support employee representatives in understanding their role in collective redundancy exercises.  
IR35 regime to come into force in April 2023
As detailed in our previous Coffee Break, the UK government had announced that the IR35 regime reforms were to be repealed from April 2023. Subsequently, the new chancellor, Jeremy Hunt, announced on 17 October that these repeals would no longer be going ahead, and that means the current IR35 regime will stay in place.
Staffing companies and end clients will continue to be liable for personal service company (PSC) contractor tax and, given HMRC's likely refreshed focus on enforcement, should keep going with their procedures relating to determination of the IR35 tax status of PSCs. See our latest Insight for more, and you can also find previous Insights on the new IR35 regime.
AI in the employment lifecycle
The Department for Digital, Culture, Media and Sport's recently published policy paper, "AI Governance and Regulation: Policy Statement", sets out the UK government's proposed pro-innovation approach to regulate artificial intelligence (AI) that will have significant implications for AI tools and their use by employers. It envisages adopting a high-level set of principles to be implemented by individual regulators as needed, as opposed to implementing a standalone bespoke regulatory framework. 
The paper comes against the backdrop of the EU AI Regulation and while UK-based developers and suppliers may appreciate a lighter touch to regulation at home, many are also likely to want to access the larger EU market and the EU approach may ultimately become the baseline for most companies. 
Our Insight looks at this in more detail and sets out considerations for employers using AI in their employment lifecycles. Please contact your usual Osborne Clarke contact or partners David Cubitt and Olivia Sinfield if you wish to discuss these issues further.