Employment and pensions
UK Employment Law Coffee Break
Published on 8th Mar 2023
Welcome to our latest Coffee Break looking at the legal and practical developments for UK employers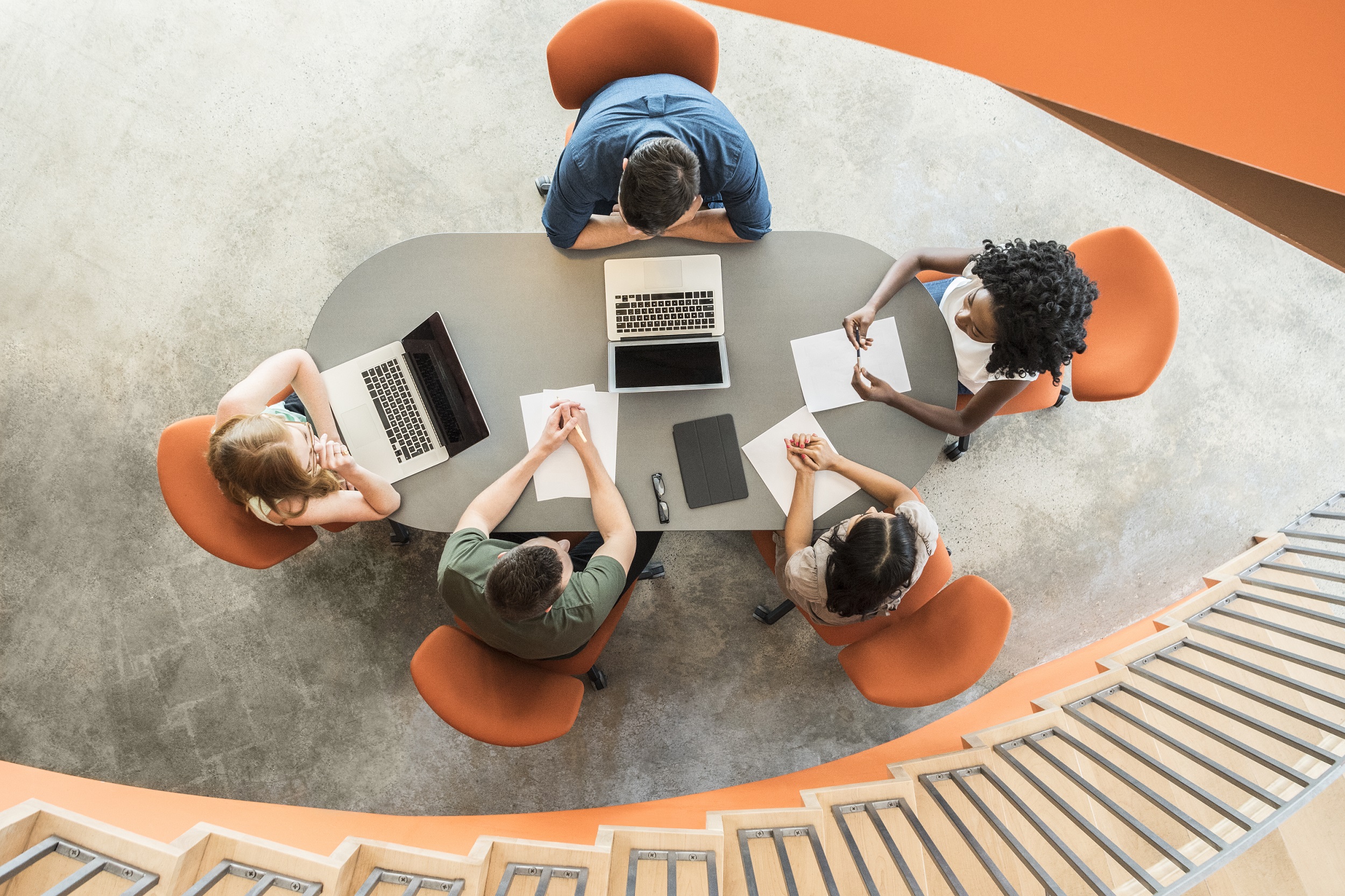 International employment panel discussion  
Our half-day international employment event this year is being held on Tuesday 21 March 2023, both in person in our office in London and online. Our international Employment partners will consider the employment-related issues, opportunities and challenges facing businesses and organisations across a variety of sectors and jurisdictions now and in the coming 12 months. 
Topics and themes that we will cover include: 
the latest legal changes impacting international employers
international remote working 
the EU Whistleblower Directive
artificial intelligence in the workplace
ESG
workforce transformation
In each of the panel sessions, there will be a mix of Osborne Clarke speakers either present in person or joining remotely from each of our jurisdictions. If you are attending in person, there will also be an opportunity for you to network with your peers and discuss particular employment/immigration issues one-to-one with our legal experts, and obtain a brief personalised overview of relevant developments. Places for in-person attendance are limited and will be confirmed directly. We hope you can join us.  
You can register here.
Age discrimination
In February, Danielle Kingdon co-hosted a joint event with PGIM Real Estate, welcoming speaker Lucy Kellaway, formerly of the Financial Times and now a teacher and founder of "Now Teach", encouraging people to switch to teaching later in their careers. She discussed how age discrimination is widespread and goes largely unnoticed, from turns of phrase to assumptions and biases. Stereotyping older people as being "over the hill" or making disparaging remarks about young people being "wet behind the ears" is fairly commonplace.
You can view the recording of the webinar here until 24 March.
Four-day working week
February saw the announcement that almost every company that took part in the world's biggest four-day week trial has decided to continue with the reduced working hours model.
The trial, comprising of 61 companies and around 2900 workers, took place in the UK from June to December 2022 with the companies including a range of organisations from a variety of sectors and sizes.
The participants were not required to roll out one particular type of working time reduction as long as the pay was maintained at 100% and employees had a meaningful reduction in worktime. Of the 61 companies that participated, 56 indicated that they were continuing with the four day week (92%), with 18 confirming the policy is a permanent change.
Positive results
Some of the most extensive benefits of shorter working hours were found in employees' well-being. "Before and after" data showed that 39% of employees were less stressed, and 71% had reduced levels of burnout at the end of the trial. Likewise, levels of anxiety, fatigue and sleep issues decreased, while mental and physical health both improved. Measures of work-life balance also improved across the trial period. Employees found it easier to balance their work with both family and social commitments – for 54%, it was easier to balance work with household jobs – and employees were also more satisfied with their household finances, relationships and how their time was being managed. 60% of employees found an increased ability to combine paid work with care responsibilities, and 62% reported it easier to combine work with social life.
Other key business metrics also showed signs of positive effects from shorter working hours. The report states, for example, that companies' revenue stayed broadly the same over the trial period (rising by 1.4% on average, weighted by company size) across respondent organisations. When compared to a similar period from previous years, organisations reported revenue increases of 35% on average, indicating healthy growth during this period of working time reduction. The number of staff leaving participating companies decreased significantly, dropping by 57% over the trial period.  Notably 15% of employees said that no amount of money would induce them to accept a five-day schedule over the four-day week to which they were now accustomed.
Legal and practical considerations
Introducing a four day working week gives rise to a number of legal and practical considerations for employers including:
What will a four-day week look like for your organisation? In the trial each company designed a policy tailored to its particular industry, organisational challenges, departmental structures and work culture. A range of four-day weeks were therefore developed, from classic "Friday off" models, to "staggered", "decentralised", "annualised", and "conditional" structures.
How will your employment contracts need to be changed to reflect the new arrangements? How will consent be obtained in practice?  
What will be the impact on existing part-time workers? Will they receive a pro-rata reduction in their working hours but maintain the same pay or will they request to now work full time under the four day a week arrangement?  
Will the model adopted potentially discriminate against certain groups of workers? For example, if women are more likely to work part-time or have caring responsibilities, will any change to current working arrangements potentially disadvantage them?
How will the impact of the new arrangements be monitored? Employers considering adopting a four-day working week should consider introducing it on a trial basis with a right to revert to a five day week should they wish to. This will require careful ongoing communication with staff to avoid employee relations issues where individuals argue that the arrangements should be permanent.
Will more flexible working arrangements need to be introduced (such as job sharing or remote working) to accommodate a four-day working week? This could require investment in new technology or changes to existing working practices, together with appropriate training for managers.
We are continuing to advise employers on a range of hybrid and flexible working models; please do contact your usual Osborne Clarke contact for support.
Guidance for employers on how to avoid anti-competitive behaviour
The Competition and Markets Authority (CMA) has published advice for employers on how to avoid anti-competitive behaviour, identifying three main types of such behaviours in labour markets:
No-poaching agreements: These occur when two or more businesses agree not to approach or hire each other's employees (or not to do so without the other employer's consent).
Wage-fixing agreements: These occur when two or more businesses agree to fix employees' pay or other employee benefits. This includes agreeing the same wage rates or setting maximum caps on pay.
Information sharing: Sensitive information about terms and conditions that a business offers to employees might be shared between businesses. This in turn reduces competition between those in recruitment and retention.
These are all stated to all be examples of business cartels. Not all agreements or practices that are anti-competitive will necessarily be in writing; they might instead take the form of informal practices (commonly referred to in this context as "gentlemen's agreements"), and might cover freelancers and contracted workers as well as permanent salaried staff.
Actions for businesses, legal advisers and recruiters
The guidance reminds businesses, legal advisers and recruiters:
To understand how competition law applies to no-poaching and wage-fixing agreements.

Not to enter into any agreement with a competitor to fix wages.

Not to enter into any agreement with a competitor not to approach or hire each other's employees.

Not to share sensitive information about their business or employees with a competitor.

To provide recruitment staff with training on competition law and how it applies in the recruitment context.

To ensure solid internal reporting processes are in place and that staff are aware of these and how they can use them.
Collusion between employers is illegal and there are significant financial and personal consequences for breaking the law. The guidance reminds businesses of the CMA's powers to investigate if there are reasonable grounds to suspect the law is being broken, such that fair competition when recruiting and retaining talent is being undermined. The guidance refers to the CMA's Cheating or Competing campaign for more information on spotting or reporting suspected anti-competitive behaviour.
For those businesses which may have entered into such arrangements, the guidance suggests that independent legal advice is taken and consideration is given to applying to the CMA for leniency.
Given that competition law typically focuses on the conduct of companies towards the product market, this is a relatively new area of focus for the CMA, although the European Commission and US competition authorities have been considering this interaction since around 2019.
We have a team of competition experts who are able to discuss this development in relation to your business as well as offer training and advice on how to avoid these competition risks. Please get in touch if you would like to discuss this further.