Retail and Consumer
UK Court of Appeal signals interest in dealing with trade mark evergreening
Published on 9th Dec 2022
The Court of Appeal reversed the High Court's decision to strike out a bad faith claim based on evergreening in ongoing supermarket dispute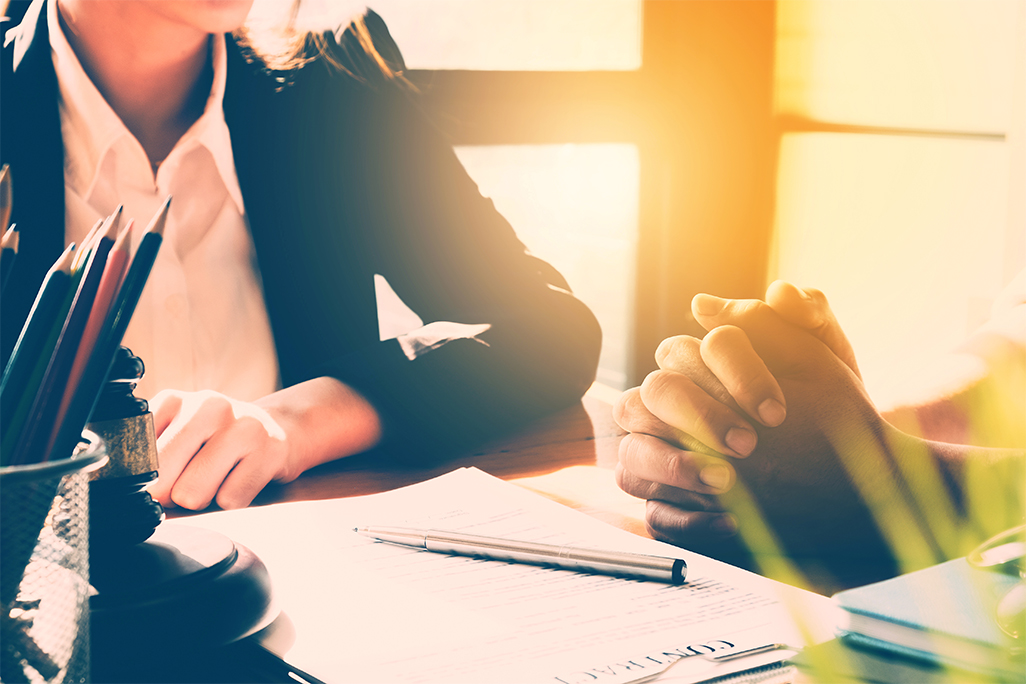 In a recent decision, the Court of Appeal overturned a first instance decision to strike out a bad faith allegation made by UK supermarket group Tesco against rival Lidl, in a dispute concerning alleged infringement of Lidl's logo trade marks. In contrast to the court below, the Court of Appeal (leading judgment given by Lord Justice Arnold) held that Tesco's bad faith claim had a real prospect of success and allowed the appeal.
Traditionally it has been very hard for parties to invalidate trade marks based on bad faith; hence, it was no surprise when, at first instance, Lidl were able to strike out Tesco's claim of invalidity based on bad faith allegations. The Court of Appeal's decision suggests that it is not so black and white, and that Tesco's bad faith allegations were strong enough to be answered at trial.
However, as was acknowledged in this judgment, the issue of bad faith is an evolving area of law, which is due to be considered by the Supreme Court next year in the Sky v Skykick appeal. It therefore remains to be seen whether this softening of approach at an interim stage is carried through to the full analysis of the bad faith allegations at trial.
Brand owners need to be alive to this developing area of law and be mindful that their filing practices accord with the functions of trade mark law, ensuring that filing strategies can be appropriately justified.
A reminder of the background
Lidl relied on trade mark rights in two versions of its logo: the logo with the word "Lidl" (the "mark with text"), and the logo without the word (the "wordless mark"). It alleged that Tesco's use of a new sign in its "Clubcard Prices" marketing was an infringement of these marks.
Tesco disputed Lidl's claims and counterclaimed for a declaration of invalidity on the basis of bad faith. Lidl applied to have Tesco's bad faith allegations struck out and, at first instance, Mrs Justice Joanna Smith allowed the strike out application.
Grounds of appeal
Firstly, Tesco argued that the judge had failed to apply the correct test under the rules relating to strike out applications and failed to take into account the fact that bad faith is a developing area of law. This ground of appeal was quickly dismissed. Lord Justice Arnold did note that the judge had failed to take into account the developing nature of the bad faith concept (specifically pointing to the Supreme Court granting permission to appeal in Sky v Skykick) but said that alone would not justify interfering with her decision.
Secondly, and more fruitfully, Tesco argued that the judge had failed to properly consider the pleaded facts and inferences of its bad faith counterclaim. Tesco argued that Lidl's wordless mark was a legal weapon that was registered without any intention to use it, only to secure a wider legal monopoly than it is entitled to. Tesco bolstered this argument by claiming that Lidl engaged in "evergreening" the wordless mark – that is, subsequently registering identical marks to gain new five-year grace periods without the need to show use. Tesco also relied on evergreening as a standalone basis on which to attack the validity of those later registrations.
The law on bad faith
Lord Justice Arnold noted that the starting point was to be clear as to the nature of Tesco's bad faith case. He held that the first instance judge had wrongly characterised Tesco's case as "merely" an evergreening case. The Court of Appeal found Tesco's case to consist of two main points – i) Lidl never used the wordless mark in the form registered and ii) Lidl registered the wordless mark (in 1995 and every five years thereafter) to obtain a wider scope of protection than was afforded by the mark with text. These points were supported by a third point – that Lidl had engaged in evergreening by re-registering the wordless mark with respect to (partially) duplicative goods and services in subsequent years. And, the third evergreening point separately stood as a standalone objection to the later marks.
In considering two authorities – Ferrero [2004] RPC 29 and Target Ventures (2020) – the judge held that the intention to obtain an exclusive right for purposes other than those falling within the functions of a trade mark (particularly the essential function of indicating origin), for example, obtaining a broad scope of protection, is capable of amounting to "an objective relevant and consistent indicia [of bad faith]" (as required to prove bad faith per Skykick). This, coupled with a lack of intention to use the trade mark in question, amounts to bad faith.
Can obtaining a wide scope of protection be legitimate?
The judge clearly found that seeking a broad form of protection may amount to an abuse of the trade mark system. But, whether it is bad faith or not is fact specific and largely depends on the applicant's intentions, which requires factual investigation at trial.
Given that this was an interim decision on strike out, the question to be determined was whether Tesco pleaded "sufficient objective indicia to give rise to a real prospect of the presumption of good faith being overcome so as to shift the evidential burden to the applicant for registration to explain its intentions". In the Court of Appeal's view, Tesco's pleadings did just this.
Lord Justice Arnold took particular objection to the fact that Lidl had not adduced evidence to show that Tesco's assertion that its wordless mark was a legal weapon was "manifestly unsustainable". Drawing on Sky v Skykick, he stated that the subjective intention of a party is usually an inference from objective facts and bad faith is no different. He went on to find that Tesco's allegation was a "permissible inference" from the pleaded facts, which was supported by admissions made by Lidl.
In a parallel with Hasbro (where Hasbro admitted to carrying out evergreening the MONOPOLY trade mark to, among other things, make administration easier by not having to prove use), Lord Justice Arnold noted that counsel for Lidl had confirmed that the wordless mark had been applied for "to expand monopoly rights" and therefore to "obtain a wider scope of protection". This admission was found to support Tesco making a bad faith allegation. This is a particularly interesting similarity given that Hasbro is not retained EU case law as it came after the end of the Brexit transition period, but it was described as "persuasive authority".
Osborne Clarke comment
It is important to remember that this was an appeal of an interim decision, which decided whether Tesco's bad faith claims could be heard at trial. It does not make a decision as to whether Lidl acted in bad faith or not. The decision is important, though, because it suggests that the hurdle for making a bad faith allegation and arguing for it at trial is lower than previously thought. But it remains to be seen whether the traditionally high hurdle for establishing bad faith will be lowered and whether Tesco's bad faith allegations succeed at trial.
It is notable that this decision has been released prior to the Supreme Court's review of the bad faith principle in the Sky v Skykick case, due to be heard in June 2023, especially as Lord Justice Arnold's findings of bad faith against Sky at first instance were overturned by the Court of Appeal in that case. Skykick addresses a slightly different form of expansive trade mark filing strategy – registering for goods which are of no commercial interest and/or having wide specifications, for example, "computer software".
The Lidl v Tesco decision also serves as a reminder for trade mark proprietors to be careful in how they conduct their filing practices (and, we would add, how they discuss their filing practices internally in non-privileged communications). Here, much like in Hasbro, remarks made on behalf of the trade mark owner about extending the scope of protection via the wordless mark were seized on by the judge and used to bolster Tesco's bad faith claims.
As was acknowledged, the issue of bad faith is an evolving area of law and we will update you when we see how the trial of this action goes in February 2023 and how the Supreme Court tackles the topic after the Skykick hearing in June 2023.