Intellectual property
Timely trials: are UK patent proceedings becoming easier to expedite?
Published on 30th Nov 2021
A recent spate of expedition applications raises questions as to whether the speeding up of patent proceedings is becoming more frequent and easier to achieve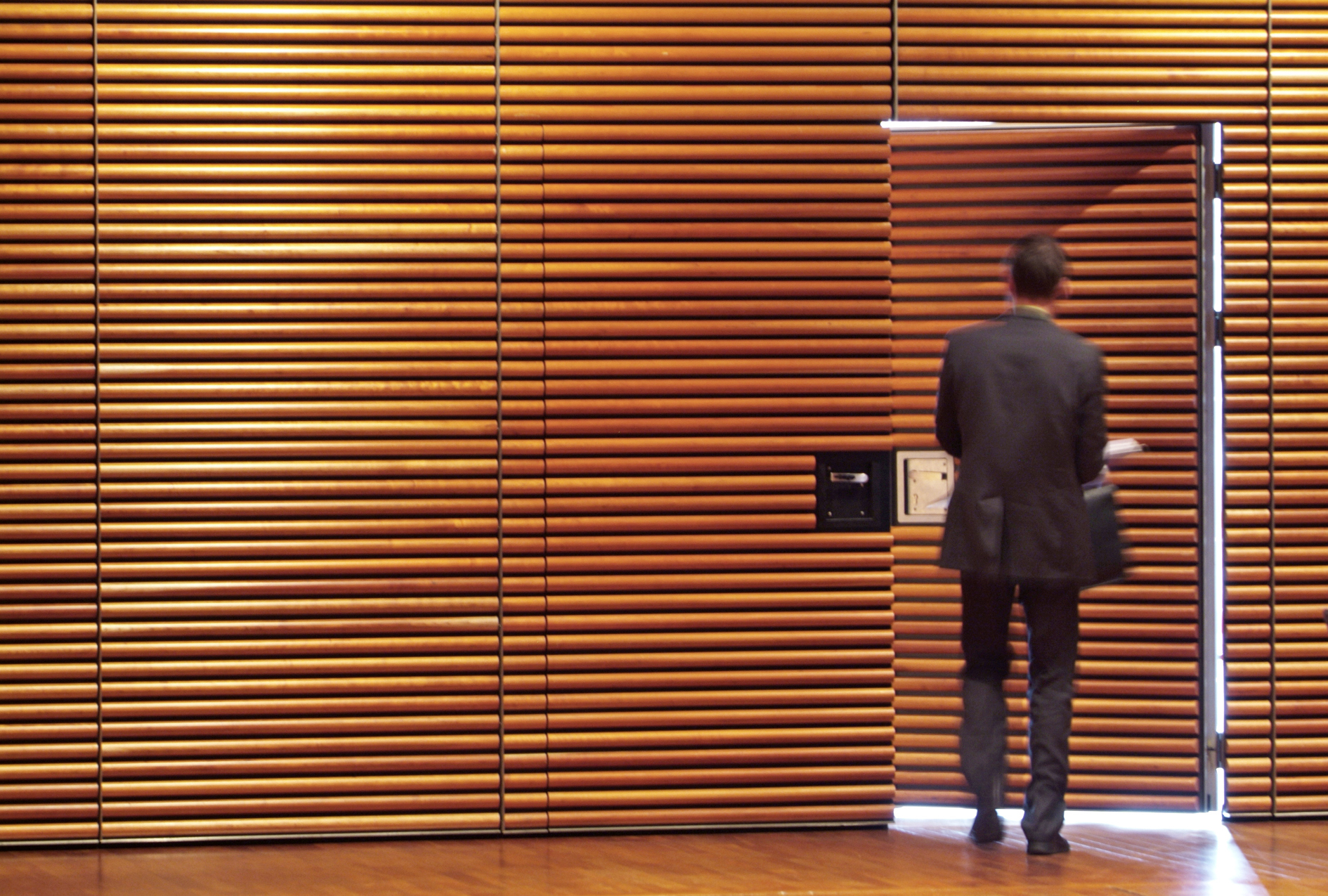 The UK Patents Court is known for its technical expertise and for being a relatively speedy litigation forum. The Patents Court aims, where possible, to list a patent trial within 12 months of a claim being issued. That being said, the courts have general powers of case management set out in the Civil Procedure Rules, and these powers include the ability to bring forward a hearing. As such, a party is able to make an application to the court requesting expedition of their trial listing.
The courts have previously said that expedition can only be justified if there is objective urgency and pressing reasons justifying prioritisation being given to one case over the other cases in the court's list. However, although expedition decisions are highly fact specific, recent judgments from the Patents Court suggest that expedition applications are being made more frequently and with a high degree of success.
These decisions suggest that in addition to the merits of expediting a particular trial, external practical issues such as the general state of the Patents Court list and whether expedition will actively displace other listed trials can be important in tipping the balance in favour of or against expedition. Given the success of recent expedition applications, it seems likely that more requests that are similar will be made in the future.
The Gore factors
Over time, the courts have laid down a number of factors to be taken into account when considering expedition applications. The Court of Appeal in WL Gore and Associates GmbH v Geox SpA [2008] EWCA Civ 622 stated that the four factors to be considered when determining whether an expedition application should be granted or refused are whether:
The applicants have shown good reason for expedition.
Expedition would interfere with the good administration of justice.
Expedition would cause prejudice to the other party. 
There are any other special factors (including the conduct of the applicant and whether they have caused an unnecessary delays).
The Nicoventures case
Last year Mr Justice Birss in Nicoventures v Philip Morris [2020] EWHC 1594 (Pat) added to the Gore factors with three additional points relevant to patent cases: 
Expedition applications involve a level of "queue-jumping" and therefore need to be properly justified;
The mere wish for commercial certainty is not alone enough to justify expedition; and 
The desire to avoid the German "injunction gap" is a factor the courts will take into account but that reason alone is not enough to tip the balance in favour of expedition.
The German 'injunction gap'
This issue can arise because patent proceedings in Germany (and some other jurisdictions) are bifurcated, meaning that validity and infringement proceedings are heard separately and in different courts. The "injunction gap" manifests because infringement proceedings are invariably faster than validity proceedings. A patent may be found infringed before a determination is made as to its validity. These infringement findings can be enforced, including by way of injunction, before the validity finding is made.

It is possible for these injunctions to be stayed pending a validity decision but the court will require a sufficient reason to believe that the patent will later be invalidated. Importantly, this could include adducing a decision from another court or tribunal – for example, the European Patent Office or the UK courts – that has already invalidated the patent in suit or an equivalent. It is in this context that the speed of UK patent trials can be particularly useful in order to obtain an early invalidity determination for a weak patent. Indeed, the German "injunction gap" issue has played a particular role in some of the recent expedition applications.
The four recent cases
First, back in July 2021, Mr Justice Meade gave judgment in relation to an expedition application, followed by three judgments from Mr Justice Mellor in August 2021.
Teva v Janssen [2021] EWHC 1922 (Pat). This short decision concerned an application to expedite a patent trial relating to a then newly granted patent for a dosing regimen for the drug paliperidone. Here, Mr Justice Meade considered the Gore factors and noted that the trial could be expedited to a degree that would bring the timetable in-line with the Patents Court's one-year trial target with "only minor disruption". The judge held that Teva had demonstrated a need for commercial certainty that the expedited proceedings would provide, without prejudice to Janssen. He noted that Janssen was being tactically "cagey" about whether it would apply for interim relief, which resulted in him making a decision based on imperfect information. The judge allowed the application and permitted a degree of expedition. In coming to that decision, he stressed that the issue of expedition exists on a "sliding scale", with certain reasons justifying a moderate degree of expedition and others supporting a greater degree.
Neurim v Mylan. The dispute concerned a divisional patent for the use of melatonin as a treatment for primary insomnia. The expedition application related to various preliminary issues including estoppel. The judge set out four "special factors" he had taken into consideration, being that: (i) Neurim had a prima facie valid patent; (ii) it appeared that Mylan's marketed product infringed the patent; (iii) the patent was close to expiry, and this final period is often particularly valuable for a patentee; and (iv) there were estoppel "arguments to be had" against Mylan. These special factors and what the judge called the "unusual circumstances" of the case (a preliminary injunction had not been granted despite Mylan having failed to clear the path) meant that "a moderate degree" of expedition was granted on the preliminary issues, this being "the only realistic way in which Neurim can hope to secure injunctive relief before expiry of [the patent in suit]".
Abbott v Dexcom. This concerned revocation proceedings for four Abbott patents relating to various features of continuous glucose monitoring devices for managing diabetes. Although commercial certainty was an important reason put forward for expedition, the primary reason was held to be to try to avoid the problems caused by the German "injunction gap". The former issue was held to be not a "particularly powerful" reason for expedition. The latter was a significant factor, but could not alone justify expedition. The fact that there were separate UK proceedings involving eight Dexcom patents and to grant expedition only in respect of the trial involving the Abbott patents would have created a timing asymmetry also appears to have been an important reason for refusing expedition.
Advanced Bionics v MED-El. Like Abbott, this last judgment was also part of international proceedings involving the US and Germany as well as the UK. It also concerned issues of commercial certainty and the German "injunction gap". Interestingly, however, in Advanced Bionics the judge decided in favour of expedition. The main reason for the different outcome was that Advanced Bionics was able to demonstrate that the German "injunction gap" would have an adverse effect on the UK market for cochlear implants, the subject matter of the patent. Other factors that appear to have played an important part in the judge's reasoning are that the case involved a single patent (rather than the four (or arguably eight) in suit in Abbott), for technology that the judge considered to be less complex, and there was also only a single prior art citation. Mr Justice Mellor also found that MED-El would not be adversely affected by the expedition and that the expedited listing ordered could slot into the Patents Court diary without actively displacing any other litigant.
OC comment
The question of whether to grant expedition and, if so, the amount of expedition is not a binary one. Rather, these issues exist on a sliding scale and are impacted by external factors, such as the number of other concurrent proceedings and whether other litigants who have already begun proceedings will be actively displaced by the expedition. The state of the Patents Court diary and the desire for speed seem to have been highly relevant factors in these recent decisions, perhaps more so than in the past.

Although the precise impact these decisions will have on the speed of UK patent proceedings is not yet clear, what is certain is that the UK courts are prepared to entertain applications for expedition and remain determined to ensure that patent disputes continue to be heard promptly. This desire for speed can also be seen in the relatively new Shorter Trials Scheme, which offers trials (that are estimated to be no longer than four days) within 10 months after proceedings are issued, with judgment aimed to be handed down six weeks thereafter.

The starting point for considering expedition applications remains the Gore factors.  However, the issue of the German "injunction gap" is of increasing importance, and, in particular, whether it would have an impact on the UK. Although not determinative of an expedition application on its own, this can give force to other factors relied on by applicants.