The Built Environment
Taking Alternative Residential (AR) mainstream in the UK and Europe: Key opportunity areas for US investors and operators
Published on 5th May 2020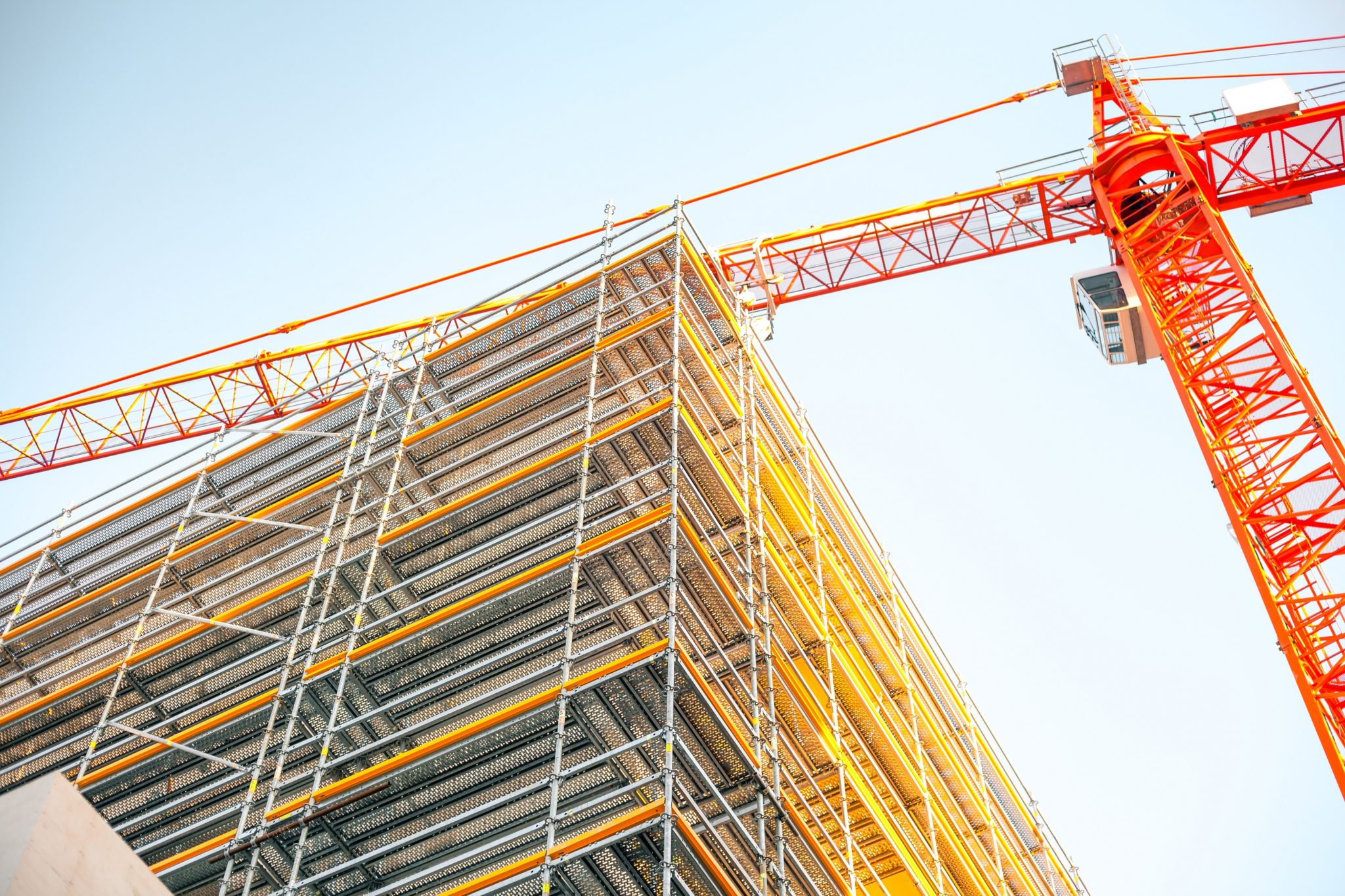 Osborne Clarke has just released its most recent thought leadership piece titled: "Transforming the way we live - A roadmap for taking Alternative Residential mainstream". The report is based on interviews of real estate industry experts, combined with the views of Osborne Clarke clients.
The ways in which we live are changing and Alternative Residential (AR) assets have an important role in delivering this change. AR assets include multifamily (known as 'build-to-rent' in the UK and referenced as such in the report), purpose built student accommodation, co-living and elderly care. Our objective was to identify how the sector remains relevant and future-proofed. This report identifies how AR will become mainstream and highlights opportunities for businesses and investments.
We have pulled together our top five highlights from the report which will be of interest to US businesses, and show why this is such an interesting asset class in the UK and major European cities.
1. The time is now
The biggest hurdle to AR going mainstream is societal. Like the US, the UK has a culture of home ownership and to many renting has negative connotations. But change is coming, the number of UK renters has double in the past 20 years and it is anticipated that renters will outnumber homeowners by 2039.
Renting is no longer a dirty word amongst most of the target demographics for AR. The mindset shift was not an issue in the student accommodation market, and GenYs and Millennials likewise welcome the flexibility, convenience and community benefits of build-to-rent and co-living spaces. The senior market however, is proving more challenging . The obstacle is exacerbated by the fact that the wider family (likely to inherit any privately owned family home) will often also need to be convinced of the case for the individual to move to rental accommodation
This change in attitude is driven by a long-term housing crisis, escalating house prices, rapid urbanization, a millennial generation's new lifestyle demands, and an aging baby boomer population. With this change comes opportunity, and there is a need to appeal to and cater for this rising number of renters across these demographics. The AR market has a captive audience for its increasingly attractive living solutions.
Post-Brexit, the local market in the UK is likely to be more active in seeking foreign investment . The cultural alignment between the US and the UK, coupled with likely UK government encouragement for US investment, means now is a good time to explore AR assets in the UK or look to partner with UK operators and developers, and utilize their market expertise and connections.
There is also great opportunity beyond the UK. Continental Europe does not have the same culture of real estate ownership (for example Germany has the lowest home ownership rate in Europe) and so there is likely to be less resistance to the adoption of AR assets. This provides an opportunity for US operators and investors beyond the UK market.
Legal tip: Know your market. It is crucial to know the differences not just between your home market and your new market, but also the differences in each of your target markets if you are taking a multi-market approach. Markets and customs can vary dramatically even within Europe.
2. Collaboration
The need for collaboration is one of the key themes and conclusions from the report, with the sector experience and service-driven culture of US businesses a strength for those entering this market. An injection of US service and technology innovation can only benefit this growing asset class, helping to drive it towards the mainstream. The reputation and success of AR assets will be determined by user satisfaction.
The report also highlights a capacity gap in the market. In the UK, as in the US, a lack of materials and labor are often atop the list of complaints from developers. Construction technology (Contech) is seen as crucial to overcoming this hurdle, and the lack of available labor will ultimately incentivize growth in this new industry. An 'all-hands-on-deck' approach, with UK and US companies working together, will only serve to speed up progress.
Of course, UK / US collaborations in the real estate sector are nothing new. Cortland's entry into the UK build-to-rent market was a collaboration by acquisition. Cortland first acquired UK property development and investment company Orion, and then added a management arm some two years later in the form of LIV. Thus combining Cortland's US experience and balance sheet with an existing development pipeline and track record in local delivery and management.
Legal tip: There are many ways to structure international collaborations, including acquisition or joint venture. The choice of approach will often stem from risk profile and tax structuring. It is important to identify the right target / partner and understand the local approach to doing the deal and integrating the enlarged business.
3. US Operators: a track record in delivery and service
Although the sub-asset classes in AR are relatively new in the UK, many of them are long established in the US. For example, multifamily has been a strong and stable, institutionally backed asset class for many years. Managing these assets is second nature to US operators, most of whom already have tech-enabled platforms which underpin their US business and allow them to utilize data to efficiently deliver the product. These platforms, together with years of experience and knowhow, are largely border neutral and could be overlaid onto UK assets.
The issues facing UK AR are not new to US operators. In most major US markets there are similar delays and issues with planning (entitlements) for new developments, and a labor and materials gap are not unique to the UK.
The report highlights a move to a lifecycle model (multiple AR uses in one building). This mirrors the approach often taken in the US, where certain operators are managing buildings consisting of, for example, multifamily, student and co-living through a single platform.
Legal tip: Operators may need to adjust their method and approach for cultural sensitivities or to comply with local regulations (such as GDPR in the UK and the EU).
4. US Investors: experience and understanding
Similar to the experience of US operators, a wealth of knowledge in AR assets sits with US investors. AR needs mainstream finance to flourish, and US investors understand the valuation model. They have experience and a track record of investing in AR assets and already appreciate the need for a long term view and commitment. As a result, US investors are more likely to apply a more positive risk assessment, noting that they will need to adjust their understanding of the US market and product onto each local market in question. The strength of the dollar against the both sterling and the Euro only adds to the allure of AR assets.
Ultimately, money will be attracted to AR deals if the partnership is with a proven partner that has a compelling business plan in the right location. These conditions are now falling into place in the UK and Europe.
Legal tip: Check each jurisdiction for foreign investment policies, particularly during or post- COVID-19 and understand typical market trends for modelling and terms of investment. It is important to be appraised of the current investment environment in each jurisdiction of interest.
5. Brand and design: the future…
The report acknowledges that brand and design need to take on a new importance in the UK and Europe. A strong brand has always been key in the US and is a high priority for American consumers. It is seen as an important touchstone for consumers and allows operators to build trust, critical mass and market share. William Bateman (Managing Director at Round Hill Capital) states the case for brand importance in the UK: "Consumers care about brands in other parts of their life, so why not where you live? As a market becomes more saturated then it's important for the market to understand what your brand stands for."
Design is also a hot topic in both the US and Europe. Long-term high occupancy rates are driven by sites which are designed and operated to encourage a community spirit and well-being. AR must respond to the challenge of creating more sustainable and design-forward options for community members. Sustainability is an issue around the world and one that can only truly be addressed if the industry collaborates to create better solutions in terms of design and construction.
Legal tip: As the significance of a brand increases, so does the need to adequately protect it. Advice on specific market IP protection (registered design, patent, trademark etc.) is essential in order to preserve and safeguard brand value.
A note on Covid-19
Finally, it did not seem appropriate not to touch on how the COVID-19 pandemic may affect the rise of AR, in both Europe and the US. Whilst there is no doubt that the design and operation of these assets will be under scrutiny for some time to come (by lenders, investors, insurers and AR communities), the foundations for the emergence of the asset class remains unchanged. COVID-19 will no doubt change the way that people live and that may create further opportunity for AR. Major cities around the world could end up with surplus stocks of office, hotel and retail premises that will provide inventory for re-purposing as AR assets. Some of the sub-asset classes within AR, coliving for example, are even anticipating increased demand post-COVID-19.
For more information on this article and insights on Alternative assets in the UK and Europe, click here or feel free to get in touch with our team.