Decarbonisation
Spring Budget 2021 | What did it say about decarbonisation and the transition to net zero?
Published on 5th Mar 2021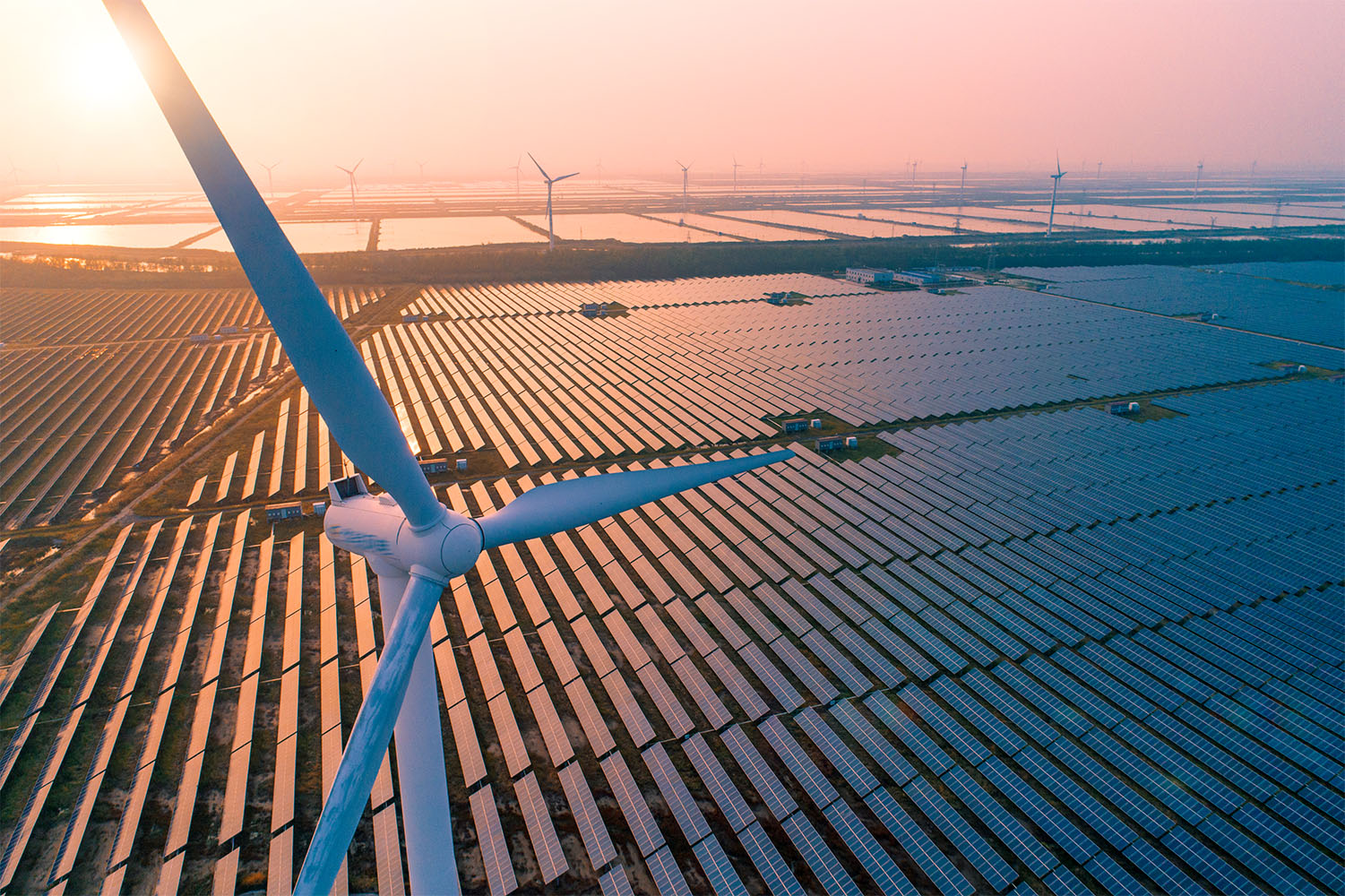 There were a lot of expectations that the UK government's budget announcements on 3 March 2021 would centre on the transition to a net zero economy – weaving together multiple themes such as the Covid recovery, the "build back better" movement and the green industrial revolution.
It's fair to say that while there was plenty of green talk – the budget introduction explicitly stated that it intended to "lay the foundations for a strong recovery and greener economy" – sadly, there wasn't much of substance that was new in the announcements.
Notable highlights were funding for energy innovation, some details about the forthcoming UK Infrastructure Bank and a new Carbon Markets working group. There was also a reference to an "innovative reporting standard" being planned for the UK government's green gilt programme – we look forward to seeing how that connects with other ESG reporting standards.
UK Infrastructure Bank
The much trailed UK Infrastructure Bank is to be launched in spring 2021 and will be located in Leeds. It will have two core objectives:
To help tackle climate change, particularly meeting the UK's net zero emissions.
To support regional and local economic growth through better connectedness, opportunities for new jobs and higher levels of productivity.
The bank will have £22 billion of financial capacity to deliver on its objectives, consisting of £12 billion of equity and debt capital and the ability to issue £10 billion of guarantees. It will draw capital from HM Treasury and will be able to borrow from private markets. It will also grow by recycling and retaining returns on investments.
The government's intention is for the bank to co-invest with private capital and to invest in public and private projects, acting as a cornerstone investor to encourage private sector finance into underdeveloped or challenging markets.
Some details of how the bank will operate were published with the Budget and further details will be set out in a framework document ahead of the bank's launch.
Energy innovation
The government announced three new programmes that will run as part of its £1bn Net Zero Innovation Portfolio:
A £20 million programme to support the development of floating offshore wind technology across the UK.
A £68 million UK-wide competition to implement several first-of-a-kind energy storage prototypes or technology demonstrators.
A £4 million UK-wide competition for the first phase of a biomass feedstocks programme, to support the rural economy in making improvements to the production of green energy crops and forestry products.
There was also funding, subject to business case, for a Holyhead hydrogen hub, an Aberdeen Energy Transition Zone and a Global Centre of Rail Excellence to support innovation in the UK's rail industry including the testing of new green technology.
Green gilts and retail savings product
The government will issue its first sovereign green bond – or green gilt – in summer 2021, with a further issuance to follow later in 2021.
Green gilt issuance for the financial year will total a minimum of £15 billion. The green gilt framework, to be published in June, will detail the types of expenditures that will be financed to help meet the government's green objectives. The government has also committed to reporting the contributions of green gilt spending towards social benefits such as job creation and levelling up.
The government will also be offering a green retail savings product through National Savings and Investment in the summer of 2021. This product will be closely linked to the UK's sovereign green bond framework and will give all UK savers the opportunity to take part in the collective effort to tackle climate change.
Carbon markets working group
Dame Clara Furse will establish a new group with the aim of positioning the UK and the City of London as the leading global market for high quality voluntary carbon offsets, which can play an important role in addition to international efforts to reduce carbon emissions.
The working group will draw on the UK's financial expertise and entrepreneurship and build on the work of crossing-cutting initiatives such as the Taskforce for Scaling Voluntary Carbon Markets.
Osborne Clarke comment
James Watson, Head of Decarbonisation at Osborne Clarke, commented:
"From a decarbonisation perspective and bearing in mind our net zero ambitions, this budget was disappointing. I get a sense there is not yet capacity in government to truly prioritise the environment, despite declaring a climate emergency, mainly because of the pandemic and possibly because of issues around Brexit.
We had announcements which have already been trailed in the last few months and some reheated policies. There are enough good initiatives to demonstrate that the UK is serious about fighting climate change and stimulating a green recovery but not enough that was really progressive and innovative. Perhaps they are saving the eye catching ideas to announce in the run up to COP26."
Deborah Harvey, Co-Head of Energy Innovation, commented:
"It is encouraging to see the government recognising that innovation is central to the development of the technology we need to tackle climate change and we welcomed the budget launching three programmes of funding into areas of innovation from the Net Zero Innovation Portfolio.
Grant funding is a crucial enabler for energy innovation and we know that our clients will be looking at these funding pots with great interest. We would like to see the government going further to support innovation in low carbon technologies and we hope that further announcements will be forthcoming shortly, particularly in relation to technologies such as green hydrogen."