Real Estate and Infrastructure
'The Right Stuff': alternative residential and the recruitment of quality
Published on 21st Jul 2020
Property industry leaders shared on a Osborne Clarke roundtable their experiences in the UK and US, and asked: how do you get people with the right skills to provide a great experience for residents?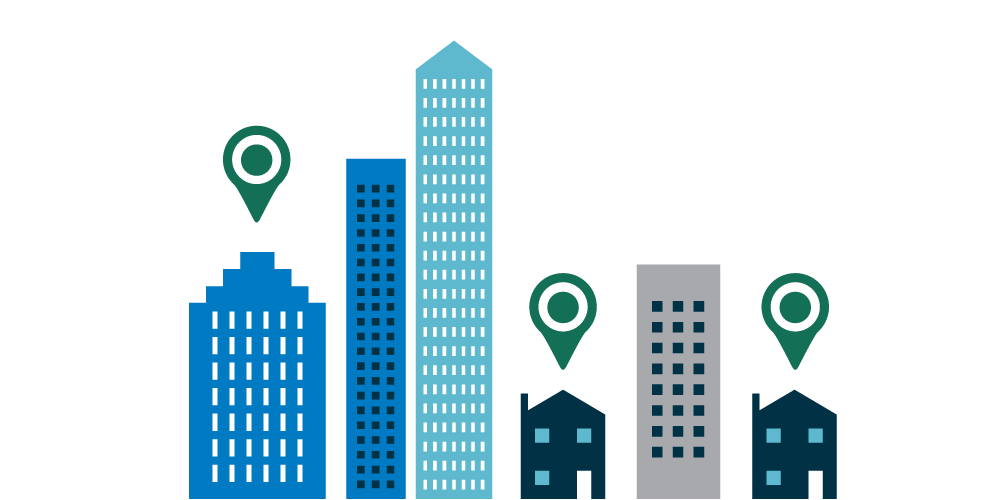 Alternative residential assets (comprising build to rent, student housing, co-living and senior living) distinguish themselves from the traditional buy-to-let or build-to-sell model by putting residents first and providing a "great experience". But how do you find the right people to manage your property? How much should you invest in training your management staff? Does the increasing professionalisation of management directly increase revenue? And what else constitutes a great experience for customers?
These are some of the questions that were discussed at a recent Osborne Clarke roundtable that assessed issues around skills and experience in the alternative residential sector. The roundtable discussion forms part of the firm's increasing focus on the alternative residential sector and follows the publication of Osborne Clarke's thought leadership report in May 2020 on the subject.
People and profit        
Increasingly, people are seen by the sector as an important business investment. Operators and investors across different alternative residential assets are seeing a direct correlation between great people providing a great service to residents and increased and sustained financial return. While this correlation is difficult to quantify, experience has shown that it has tangible results. Nick Hayes, group property director at Unite Students, said that while it is difficult to get direct data, he has found that improvements in customer service has coincided with better performance over the last five to six years.
This starts with finding and recruiting talented people, continues through ongoing training and provision of rewarding long-term careers, and ultimately creates sustained rental growth and more successful businesses.
However, there are still challenges to getting this right. Mark Woodrow, managing director at Packaged Living, suggested there is often a disconnect in the industry: the link between effective management and a growth in investment return is not fully appreciated and there is a mismatch of short and long-term aspirations between developers, investors and managers (which Packaged Living aims to bridge with its model of taking projects through investment and into operation).
Retention of talent is another hurdle. Mark added that the best people on the ground often progress away from what they do well. Nick agreed: it is difficult to keep some people working in the lower-tier operational parts of the business as they recognise that the pay is higher elsewhere. It is a balancing act to retain and reward good people and continue to drive value and efficiency.
Stateside lessons
Finding the right people is not easy; people rarely leave school wanting to be a property manager. This may partly be due to the fairly new concept in the UK of residential property as an operational asset and an exciting career option. In the US, there does not seem to be the same issue.
Jake Chai, senior director of international real estate at Common, a US co-living operator, said that finding talent is not an issue in the US and suggested this may be due to the existing "multifamily" model has been mainstream "across the pond" for over 60 years. The notion of using brand as a way to recruit the best people is nascent in the UK whereas it is part of the system in the US – if you provide an innovative and stimulating place to work that differentiates you in the crowded multifamily market (which many brands such as Common successfully aim to do) then finding talent is not an issue.
Ongoing investment in training staff is critical with a baseline of learning and knowledge needed by the sector. The quality of the training is imperative not only from a customer service angle but also in wider agendas. Businesses will increasingly find themselves at risk if they cannot properly deliver the service that the sector is asking for from a regulatory or policy perspective, such as safety considerations or dealing with personal data. Training not only ensures continued compliance with such matters but also leads to the development of quality employees. It underpins such development.
Bespoke qualifications

Professionally qualified managers from different work backgrounds are increasingly viewed by the sector as crucial. Given that alternative residential assets are essentially a hybrid of a property asset with hospitality-style service, having the right professional people in management roles is paramount. With the rapid growth of these types of assets, the industry recognises that a bespoke professional management qualification will attract the right people and encourage them to look at long-term careers in management.

Andrew Bulmer, chief executive of The Institute of Residential Property Management (IRPM), explained the background to its recently launched and comprehensive course that is tailored for property managers in build-to-rent developments. Andrew emphasised that the IRPM qualification will equip people from a variety of professional backgrounds to undertake the specific management of build-to-rent assets. Those coming from a purely property background often require more training on customer service and how that directly impacts on the bottom line; those from a hospitality background will need to get to grips with the technical competencies of property management.

The founder of Common, Brad Hargreaves, has a background that is completely unrelated to co-living or, indeed, property. Jake explained: "Brad's grounding in technology and education has led to Common taking a different approach, which has undoubtedly added to its success." Mark of Packaged Living added that it is not enough to look just at the property industry for talent the aim is to create a team with all the necessary elements, combining technical skills and customer service skills.

Tracey Hartley, head of residential at the Howard de Walden Estate, strongly supports professionalising the management aspects of the residential rental sector (in all its forms) and agrees that this definitely leads to the provision of a better service. While regulations and landlord requirements are constantly shifting, she said that managers who are members of professional bodies can help to navigate that landscape. Operators will increasingly see the benefit of having the IRPM industry standard of property management associated with their developments.

Safety and basics

When providing a good service, safety is a priority. The need for constant investment in customer service is a given, suggested Nick, but safety and security now trump service as matters of the greatest importance. The Grenfell disaster and the Covid-19 pandemic have meant that safety has shot to the top of the priority list for residents. Property managers have been shifting their focus away from amenities to providing a safe and secure place to live and work.

Andrew highlighted the importance of safety following Grenfell and its status as one of the four elements of professionalism that feature in all of the IRPM's courses, including the new build-to-rent property management course.

Getting the basics right, however, remains critical for providing a great experience. The alternative residential sector differentiates itself from the traditional buy-to-let market through the innovative provision of amenities and approaches to creating communities. But the panel agreed that getting the basics right can still take you 90% of the way to success.

Even in the mature multifamily market in the US, Jake observed, the fundamental principles of running a multi-let residential development will determine whether or not you are successful. He suggested the need for making the leasing process frictionless; responding quickly to requests from tenants; and being transparent with your residents about steps taken to deal with issues.

Nick added: "Do what you say you're going to do when you're going to do it. Don't just talk about excellent customer service deliver it every day."