Real estate
The Renting Homes (Wales) Act 2016 to apply to existing rented residential properties
Published on 30th May 2023
Landlords should be aware that all residential occupation contracts in Wales, whenever granted, will require written statement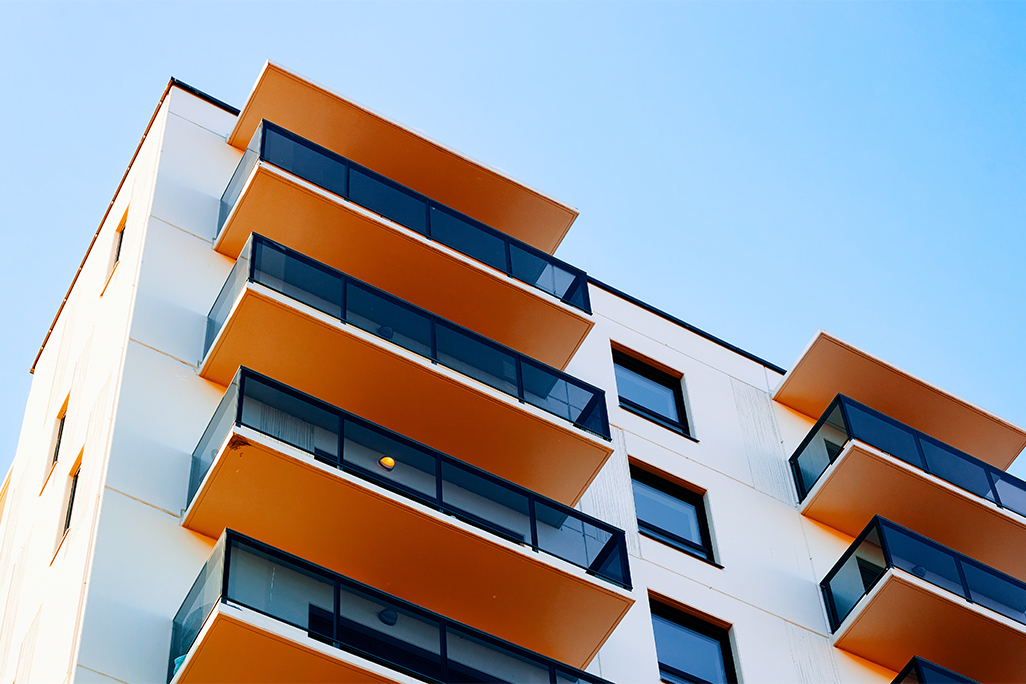 The Renting Home (Wales) Act 2016 came into force on 1 December 2022 and introduced huge change to housing legislation in Wales, the most notable being the replacement of assured shorthold tenancies (ASTs) with "occupation contracts" as the primary form of residential letting agreements. Most existing tenancies were converted into occupation contracts when the act came into force.
The final steps of the act's implementation comes into force this week on 1 June. From this date, residential landlords in Wales must have provided written statements for all occupation contracts, including those converted from existing tenancies when the act came into force and were initially exempt from this  requirement. Landlords who have failed to do so before the 1 June deadline may incur financial penalties.
The 1 June also marks the implementation under the act of the enhanced six-month notice period that must be given and which is issued on a "no fault" basis. Previously, landlords of converted tenancies could rely on a two-month period, in keeping with the notice period for England's section 21 notices, when seeking possession on a "no fault" basis.
Landlords, therefore, need to be familiar with the new concepts with implementation imposed this week.
Residential tenancy changes
Under the act, "occupation contracts" have been rolled out across Wales for all new agreements granted from 1 December 2022. From this date, most residential lettings and licences in existence were converted and new lettings are now in the form of occupation contracts in two main forms: standard contracts, which are generally granted by private landlords for fixed term or periodic tenancies; and secure contracts, which are generally granted by community landlords and will always be periodic tenancies.
An existing tenancy or licence (granted prior to 1 December 2022) were required to meet a number of qualifying criteria to be converted. Rent or other consideration must be payable under the original agreement. It must be made between a landlord and individual who is over 18 years old. It must also confer on individuals the right to occupy a dwelling as a home.
'No fault' notice period increase
The notice period required from landlords seeking possession under "no fault" procedure is increasing from two to six months for all occupation contracts from 1 June 2023. This new notice period, combined with the restriction that landlords cannot serve this notice until six months after the contract starts, means that a period of one year of occupation could ensue.
Where the contract holder has breached the occupation contract or if the landlord is seeking possession on estate management grounds, the minimum notice period is one month. Anti-social behaviour and other prohibited conduct have no notice period, and it is a 14 days' notice for serious rent arrears.
Landlords also benefit from the ability to repossess abandoned property without needing a court order, provided they have served a four-week warning notice and are satisfied from investigations that the property is abandoned.
What tenancies are exempt?
There are a number of exceptions provided for in the act, divided into three categories:  
Tenancies that fail to meet the qualifying criteria but can be occupation contracts if the landlord provides the required notice. These include where a third party will reside there or no rent is payable
Tenancies that fail to meet the qualifying criteria and will not be an occupation contract unless notice is given. These include holiday lets, accommodation in a care institution, or accommodation shared with landlord.
Tenancies that can never be occupation contracts, for example long tenancies with a fixed term of 21 years or more, arrangements with individuals under the age of 18, Rent Act 1977, or business tenancies under the Landlord and Tenant Act 1954.
Tenant remedies if landlord fails to comply
There are a number of remedies should the landlord not provide a written statement within the allotted timeframe. A contract holder may apply for a declaration of the contractual terms, with the landlord liable to pay compensation unless the default is due to the contract holder.
If the landlord does not provide a written statement after varying the contractual terms, they are liable to pay a minimum of 14 days' and a maximum of 2 months' rent as compensation, unless the failure is due to the contract holder.
Where an incomplete statement is provided, the contract holder can apply for a declaration of contractual terms if the landlord does not correct the error within 14 days. If the court is convinced that the landlord's default was intentional, it can order the landlord to pay compensation of a maximum of up to two months' rent alongside interest.
Changes from 1 June
The written statement was initially required for tenancies granted since 1 December 2022. For existing tenancies that were converted into occupation contracts, landlords must now provide a written statement to contract holders by 1 June 2023.
The written statement must comprise key matters, fundamental terms and supplementary terms that the parties agree to include. The aim is to provide one simpler document for tenants to determine their rights, rather than a myriad of statutes and case law. Model contracts have been provided by the Welsh government for periodic or fixed term standard contracts of less than seven years in order to reduce the requirement of bespoke drafting.
The Welsh government recently released draft regulations to clarify the position around "substitute contracts" and converted contracts that came into existence prior to 1 June. They define a substitute contract, being an occupation contract between the same parties and for, substantially, the same property as a previous occupation contract – similar to a renewal tenancy.
The deadline to provide written statements for previously existing 'substitute contracts' is 14 days from 1 June. The same deadline applies where there is a change in the identity of the contract holder for a converted tenancy.
Osborne Clarke comment
Residential landlords in Wales need to comply with the changes to avoid liability for breach. Increased notice periods are likely to bring increasing difficulty for landlords with the added delay and in regaining the property because, unless there are serious rent arrears or anti-social behaviour, contract holders can be in occupation of a property for minimum period of a year.
There are concerns as to the impact of the act for student housing, as this sector traditionally comprises fixed-term contracts that expire after the academic year. When the legislation was first introduced the changes were predicted to impact this market negatively with reduced student accommodation availability due to the heightened risk on landlords. Responses to the Welsh government's consultation on the model written statements indicated that student housing would be covered by additional guidance, but nothing has been published yet. To date, there has been no word from providers of student accommodation, but it is likely that any issues will come to light through June and July with the end of the academic year.
Finally, although the new measures were implemented in late 2022, the Welsh government continues to issue regulations and is likely to issue further updates in  in due course. Indeed, the recently released draft regulations concerning substitute contracts and converted contracts were published in draft form and there is currently no indication of when they are likely to come into effect.
With the UK government recently introducing the Renters Reform Bill in England, English landlords continue to watch their Welsh counterparts with interest to see the long-term effect of the changes on the private residential rental market.