Regulatory Outlook
Regulatory Outlook | Health and safety | July 2021
Published on 20th Jul 2021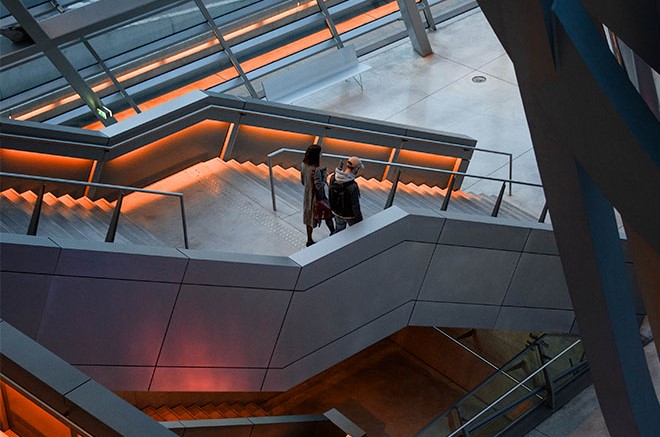 Current issues
Fire safety
The Fire Safety Act 2021 received Royal Assent on 29 April 2021 and amends the Fire Safety Order 2005. It is part of a collection of new legislation that aims to tackle the recommendations from the Grenfell Tower Inquiry.
It clarifies that references to external walls in the Order include "doors or windows in those walls" and "anything attached to the exterior of those walls (including balconies)" meaning building owners or managers in multi-occupied residential buildings must include an assessment of risk related to fire and take precautions to reduce the risk of fire spreading in respect of these parts of the relevant premises.
Businesses should check that the scope of their fire risk assessment covers these areas and that if issues are identified, they know who is responsible for any further measures required.
The clarity that this change brings means that it will be easier for regulators to identify those with responsibility and ultimately prosecute if fire safety deficiencies persist.
Mental health
The first global standard for the management of workplace mental health risks has been finalised and made available (ISO 45003:2021 "Occupational health and safety management - Psychological health and safety at work - Guidelines for managing psychosocial risks").
ISO 45003 provides practical guidelines for how an organisation can meet its duties around the mental health of employees and others under health and safety law, which includes a legal duty to manage mental health risks in the same way as physical health risks. The new guidelines will also assist employers in meeting some of the anticipated wellbeing challenges they will face as their employees emerge from the pandemic.
We would encourage companies to view ISO 45003 alongside the Health and Safety Executive's (HSE) helpful Stress Management Standards Workbook. This gives a practical step-by-step guide to how to assess the mental health risks arising from workplace stress and introduce an effective wellbeing programme.
While ISO 45003 does not currently offer certification, following its guidelines will assist organisations in achieving ISO 45001 (occupational health and safety management).
Driving for work
Statistically, driving remains the most dangerous activity that most people undertake. Employers have the responsibility to ensure that employees are not put at risk due to work-related driving activities.
The HSE is aiming to launch new website guidance on work-related driving this summer. Accompanying this, it can be expected that there will be a renewed focus on what measures employers are taking. The HSE and the Department for Transport considered that the old guidance was too focused on fleet managers rather than work-related driving more generally.
The new guidance is likely to retain the "safe driver, safe vehicle, safe journey" approach, with links to topics such as poor weather, time keeping and monitoring technology.
Organisations need to have policies and procedures in place (for example, Driving at Work Policy) to effectively manage work-related road safety. These should include elements such as driver training, vehicle maintenance and journey planning. Historically this has been an issue that has been overlooked by the regulator in all but the most extreme cases, but we anticipate that there will be an increased focus, so now is the time for employers to review their approach.
Building Safety Bill
A draft Building Safety Bill was published last summer, but it was confirmed in the Queen's Speech on 11 May 2021 that it would now be brought forward.
The Bill will introduce a new regulatory regime, overseen by the HSE, to enhance the fire and structural safety of new and existing residential buildings (with an initial focus on high rise).
Primarily oversight will be through a system of "gateways" for HSE approval before residential development can proceed. Following occupation there will be new duty holders created with significant obligations such as to ensure information about the safety of a building is updated and retained as well as a requirement to keep residents informed.
Although not expected to enter into force until 2023, the government announced that gateway one would be introduced from 1 August 2021 through amendments to the Town and Country Planning (Development Management Procedure) (England) Order 2015 (as amended), and an associated instrument.
There remain considerable details to be debated and determined before the Bill becomes law (including payment for necessary works to existing buildings), but it is clear that the legal obligations on those with an interest in residential property are expanding. As such it is sensible for businesses to review now how best to protect their exposure rather than be on the back foot as the new regime becomes law.
Use of technology to reduce risks and improve work safety
The general legal duty on all employers is to ensure that the risks created to the health and safety of its employees and others by its activities are controlled as far as is reasonably practicable. As technology advances and new ways of working become available and affordable, it is important to consider how the measure of what is reasonably practicable will change.
Greater sophistication of technology could mean that an employer could reduce the risk of work activities previously carried out manually.
Examples of safety-tech include drones, wearable tech (to record and transmit data) and other forms of artificial intelligence and robotics.
In the wake of an incident, one of the first questions that the regulator will be looking at is whether a business had taken all reasonably practicable steps to reduce risk. This would include whether the activity needed to be done at all in a way that exposed a person to risk.
Dates for the diary
August 2021: Possible introduction of building safety planning gateway one.