Dispute resolution
In or out of time? Time bars in engineering, procurement and construction contracts in the UK
Published on 7th Aug 2023
Construction contract provisions set timeframes for actions so a party can exercise a right or claim and entitlement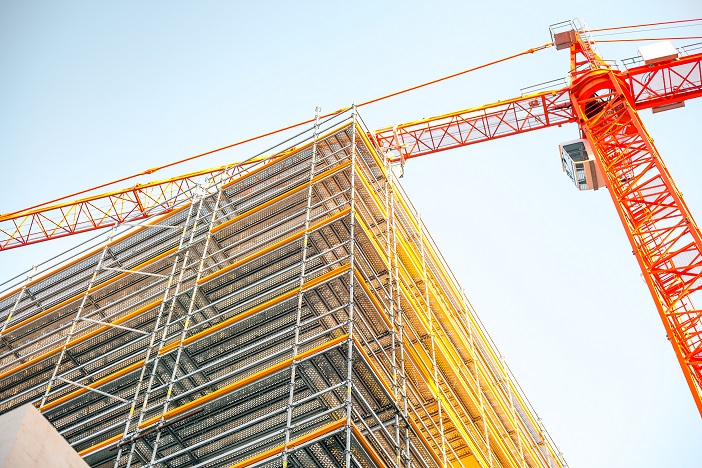 A time bar is generally considered to be a provision in a contract that places a limit on the time within which a party can claim an entitlement. Time bars can relate to, amongst other things, an entitlement for an extension of time or for payment for additional works.
A recent High Court decision has emphasised the importance of ensuring that contracting parties are aware of the requirements imposed by any time bars in their contracts, and the consequences of failing to comply with those requirements.
Time bars in EPC contracts
While the wording of time bar clauses will vary from one engineering, procurement and construction (EPC) contract to the next, generally speaking the provisions provide that:
a party that considers it has an entitlement, for example to time or money, is to give notice to the other party providing details of the alleged entitlement and the circumstances giving rise to the claim;
any such notice has to be given within a fixed time period, often within a set period of becoming aware or the time within which it should have become aware of the relevant event or circumstance; and
if notice is not given within this fixed time period, there is no entitlement to additional time or money.
There are sometimes carve outs for such provisions in respect of variations or instructions issued by the developer on the basis that it should already be aware of those matters.
A typical example of such a provision would be: "If the Contractor considers itself to be entitled to any extension or any increase to the Contract Price in accordance with this Agreement, the Contractor shall give notice to the Employer, describing the event or circumstance giving rise to the claim.  The notice shall be given as soon as practicable, and not later than [X] days after the Contractor became aware, or should have become aware, of the relevant event or circumstance. If the Contractor fails to comply with time periods set out in this clause, the Contractor shall not be entitled to an extension of time or any increase to the Contract Price."
Use of time bars
Asset owners may avoid enforcing time bars in EPC contracts because of the desire to maintain productive relationships with contractors, particularly while works are ongoing on a specific project.
However, key benefits for an asset owner in utilising such provisions are that they improve the administration and management of a project by regulating relationships and provide transparency and clarity on the progress of works and cost of the overall project. For example, a time-bar clause will provide deadlines for requests for extensions of time, and this allows the asset owner to consider the request and plan for and seek to mitigate any subsequent delays. It also helps keep on top on the project spend and is designed to avoid claims being submitted late and at the very end of the project. These can sometimes come as a surprise to the developer and little can then be done to mitigate their impact.
For contractors, complying with time bars ensures early notification and efficient management of claims for time and money, as well as clarity on what changes and entitlements have been agreed and when payment is going to be made.
For both parties, complying with and enforcing time bars can help avoid costly and lengthy disputes around what claims have been made, the status of any such claims, the evidence provided to support any such claim and whether the effects of any event have been properly mitigated.  
Enforcement of provisions
A recent decision has upheld the enforcement of time bar provisions in EPC contracts and subcontracts.
In Energy Works (Hull) Ltd v MW High Tech Projects UK Ltd & Anor (No.2), the court considered claims for additional works within a sub-contract under a main EPC contract. Under the subcontract, the subcontractor was required to provide a notification of its intention to claim for any additional works not arising out of the variation within 10 days of becoming aware of the event giving rise to the claim and then "as soon as possible thereafter" submit its detailed claim for payment. The contract expressly provided that service of such a notice was a condition precedent to entitlement.
The judge held that notification had not been given in time and in accordance with the notice provisions of the subcontract and that claims for additional works would not be payable. The judge confirmed that the purpose of such a provision was "that warned of an intention to claim for speculative work done on a potential variation, [the main contractor] should be given the opportunity to ask [the sub-contractor] to desist from carrying out such work".
The time bar was, therefore, upheld.
In Energy Works (Hull) Ltd v MW High Tech Projects UK Ltd & Anor (No.1) in relation to the main contractor's claims, the court also found that there had been a failure to comply with a notice requirement which was a condition precedent to entitlement to an extension of time. In respect of those claims where there had been a failure to notify as required, such claims failed.
Osborne Clarke comment
The court's comments in Energy Works set out the importance, and use, of time bar provisions. The court was willing to uphold time bar provisions on the basis of notification not having been made in accordance with the contract. This highlights the importance of understanding exactly what the contract says to ensure either a claim or challenge is validly made.  
As set out above, the court also held that the purpose of such provisions is to warn the other party of an intention to claim for additional time or cost, such that the affected party can consider whether to continue with instructing such work or whether there are steps that can be taken to mitigate the impacts of any such event.
Time bars should, therefore, be considered by all parties to EPC contracts and complied with and utilised as part of a proactive contract management process to help manage projects to programme and budget.
Hannah Wooderson, a Trainee Solicitor at Osborne Clarke, contributed to this Insight.