Financial Services
Non-fungible tokens: what are they really all about?
Published on 4th May 2023
Business and organisations have a range of practical and legal questions about NFTs and their use in the metaverse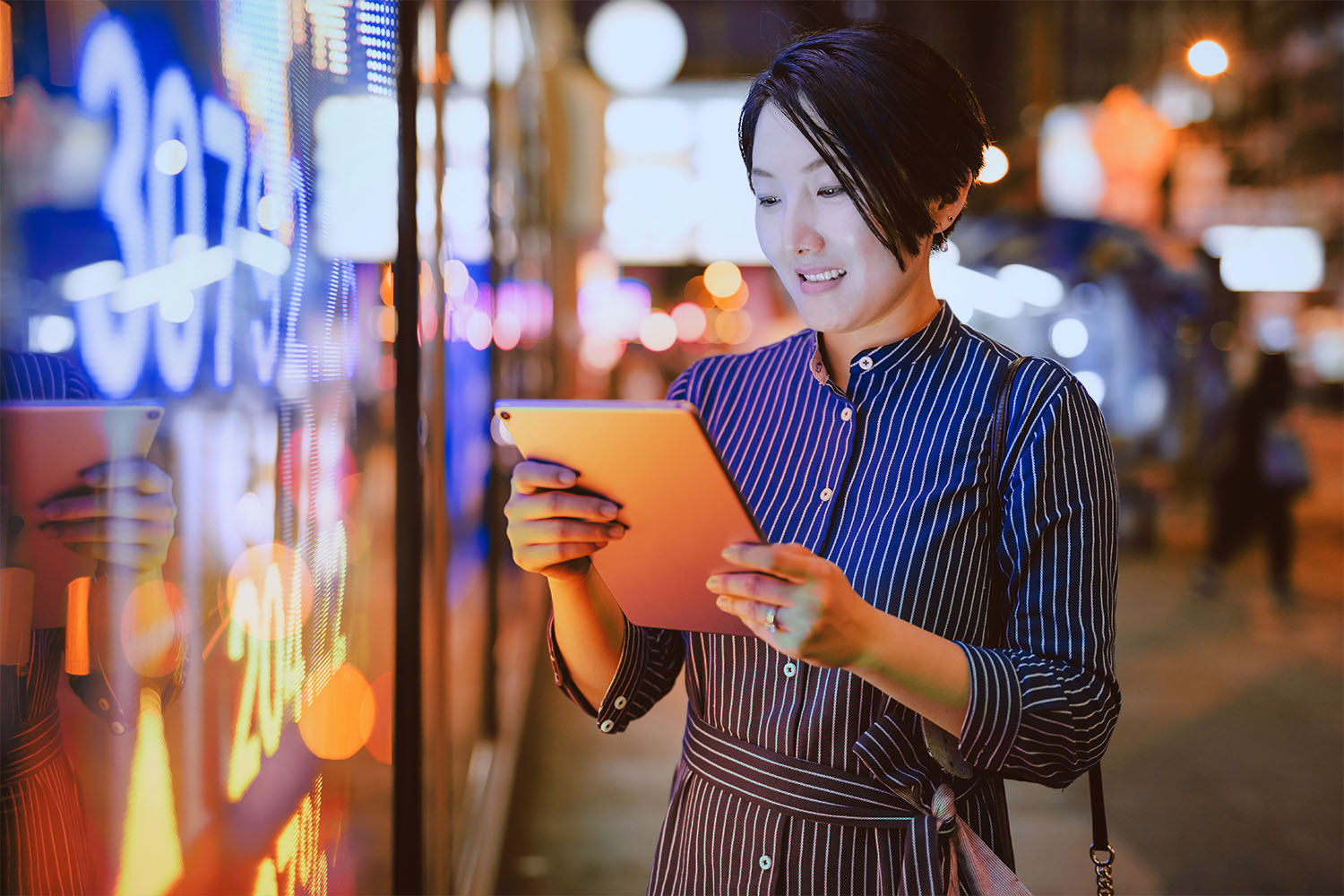 A US tech giant's current advertising campaign emphasises the potentially wide application of the metaverse, whether preparing firefighters to enter a burning building, visualising a patient's scan to help medical decision-making, or taking educational virtual field trips to learn about prehistoric mammals. The advertising slogan proclaims: "The metaverse may be virtual, but the impact will be real".
But, as the promotion of the potential benefits of the metaverse gathers pace, many businesses and organisations are asking broad questions about non-fungible tokens (NFTs), their use in the metaverse, and their "real" impact: what are NFTs, how can they form part of brand and fan engagement, and what are the practical and legal issues associated with the issuing of these digital tokens?
What is an NFT?
Osborne Clarke gathered a group of specialists together to explore these questions and the rapidly developing field of NFTs and digital collectibles, including former England rugby star Tony Underwood, now an advisor at the fintech and payments executive search firm Greenings, and experts from across the international industry.
NFTs are digital assets issued on the blockchain (typically ether) and are unlike digital currencies such as bitcoin: one NFT is not interchangeable with another and each is unique with its own set of codes. Underwood illustrated this with reference to his own "England rugby stars" card from the popular card game Top Trumps; like an NFT – and similar baseball-player cards – his card is unique (as was his "super power" in scoring tries).
Puma's virtual fashion show
Recent marketing campaigns involving the German multinational sportswear group Puma are a useful window into how NFTs can be used in the metaverse and some of the practical and legal issues this raises.
As part of the Metaverse Fashion Week last year, international digital fashion designer Regina Turbina, who is the founder of Replicant Fashion, hosted a virtual fashion show in cooperation with the sportswear brand. Several virtual fashion garments were issued as NFTs and were presented during the fashion show.
Separately, as part of a digital competition arranged using NFTs, Puma offered a "unique" pair of trainers as a prize. As a German company running an NFT-based competition through the blockchain, Puma had to consider both the impact of laws in several jurisdictions  and also the end-to-end customer journey, not least enabling the physical delivery of Puma trainers to the winner. (Osborne Clarke has also worked with several German football clubs and players issuing NFTs as part of their fan engagement strategies.)
Man Utd and F1
Lodewijk van Setten, general counsel at the blockchain research and development hub TriliTech, has worked with global brands including Manchester United and F1 Williams on their use of and ideas for NFTs. TriliTech supports companies through the whole of the customer journey and user experience 
from inception to deployment, as well as to solve practical and legal issues encountered along the road in a way that is best suited to the brand's core objectives.
Van Setten emphasised the need to be sensitive to the "slightest friction" for fear of losing the customer, the significant difference between "free drops" and "paid-for drops" of NFTs, and that the end deployment of an NFT often differs from the starting idea – flexibility of approach is key. However, he noted that the industry for the moment just needs to "bumble along", as there are no definitive answers yet to the complex legal, regulatory and practical issues raised in this rapidly developing field.
Advertising and marketing regulation
The regulatory regimes shaping the development of NFTs are also evolving rapidly. In the UK, regulators have sought to temper speculative investment largely through the rules on anti-money laundering, advertising and marketing. For example, the UK Advertising Standards Authority has been active in penalising cryptoasset firms that play on customers' lack of understanding and fears of "missing out", coupled with the ease of acquisition of these assets which leaves little time for reflection.
But, amid the development of digital asset regulation in the UK, there is a need to distinguish NFTs and, more generally, digital collectibles from cryptocurrencies and stablecoin.
Accepting payment
UK-based payments specialist PSE Consulting offers help to navigate practical issues for the issuers and payment service providers that enable users to pay in fiat currency (such as sterling, euros and US dollars) for NFTs, both initially and through secondary marketplaces.
Chris Jones, co-founder and managing director of PSE Consulting, explained the importance of a secondary market and liquidity when using NFTs, and the need for traditional payment methods for issuance and secondary transactions.
When assessing the risks of accepting payment for NFTs, it is not their form but the underlying substance (that is, their use) that is most relevant, explained Jones. For example, an NFT intended as a digital collectible to be bought, held and infrequently sold is less risky than an NFT that gives the holder rights to developments, such as revenue, that may arise in the future
Moreover, unlike in the "real world", there is no such thing as a refund of an NFT (only a further onward transfer). The core question about which laws and tax rules are relevant also remains unanswered: should it be the place of consumption (if an NFT is an electronic service) or the place of the provider (if an NFT is the sale of goods, like a piece of digital art)?
IP implications
There are a wide range of intellectual property (IP) issues raised by NFTs too. Given the IP inherent in NFTs, there is a tension between the content within the smart contract and the IP rights themselves.
IP rights can potentially be applied through the use of smart contracts, but there are numerous examples on the market of NFT issuers reserving all IP rights in relation to the content. This tension may ultimately become a consumer rights issue.   
Osborne Clarke comment
There is a need, as laws and regulations develop, to keep NFTs as digital collectibles separate from cryptoassets and stablecoin, as they have inherently different attributes and are used for different purposes.
And, as Underwood highlighted, there is also a need for brands to engage the right talent to work on their digital propositions – people with an enquiring mindset, a flexible approach and a solutions-led outlook.
What is apparent is that there are many aspects of this fast-growing field to explore and many questions that remain unanswered, ranging from how to use the digital world to enhance brand and fan engagement, whether free or paid-for "drops" should be used, and what the legal contracting should look like "end to end".
You can view related presentations that took place at Osborne Clarke's Future Of Financial Services Week 2023 earlier this year.
If you would like to discuss how your business can engage with the rapidly developing field of NFTs and digital collectibles, please get in touch with the Osborne Clarke team via their details below.