Decarbonisation
Net zero infrastructure: Reducing operational carbon in UK building stock
Published on 10th May 2022
What measures are the UK government taking to tackle the problem of operational carbon in the built environment and what role might climate tech play in meeting this challenge?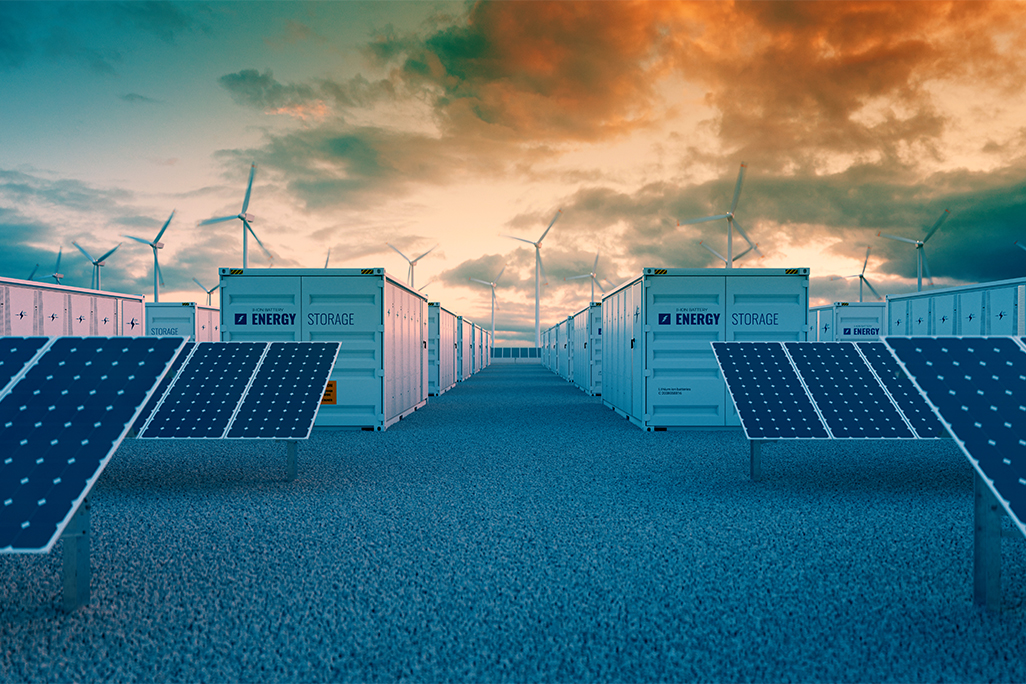 According to the World Green Building Council, buildings are currently responsible for 39% of global energy-related carbon emissions. The emissions produced by buildings can be broken down into two broad categories: operational carbon and embodied carbon. Embodied carbon refers to the carbon dioxide (CO₂) emissions associated with the materials and construction of a building and is discussed further in our recent Insight.
Operational carbon refers to the emissions generated across the operational lifetime of buildings, consisting of the energy required to heat, cool and power them. In the UK, heating and powering buildings currently accounts for 40% of the UK's total energy usage. Therefore, in order to meet its national decarbonisation ambitions, the UK will need to see a dramatic reduction in its levels of operational carbon.
What are the government's policies for reducing operational carbon?
Under the UK's sixth Carbon Budget, the government has committed to cutting greenhouse gas emissions by 78% by 2035 as part of achieving its net zero goal by 2050. Given the energy intensive operational demands of buildings, a key element in the net zero strategy is the reduction of operational carbon in the UK's building stock.
The Heat and Building Strategy was published by the government in October 2021, and set out plans to decarbonise homes and buildings. Key announcements in the strategy include:
ensuring all new buildings in England are ready for net zero from 2025;
£3.9 billion of funding for decarbonising heat and buildings;
a phase out of the installation of new natural gas boilers from 2035; and
a deferral of the decision on the role of hydrogen for heat to 2026. 
Little has changed from these announcements in the highly anticipated British Energy Security Strategy published last month.
Future homes and buildings standards
To help to ensure all new buildings in England are ready for net zero from 2025, the government has run two important consultations with the aim of tackling operational carbon. The first was the 2019 Future Homes Standard (FHS) consultation and the second was the 2021 Future Buildings Standard (FBS) consultation. The government has since published responses to these consultations in January 2021 (FHS) and December 2021 (FBS). These have confirmed that, starting in 2025; the FHS will require the delivery of homes that are zero carbon ready; and FBS will require new non-domestic buildings to be zero carbon ready. The government intends to run a technical consultation for both the FBS and the FHS in 2023.
Being zero carbon ready means that in the longer term, no further retrofit work for energy efficiency will be necessary to enable the buildings and homes to become zero-carbon.
Interim amendments to building regulations
Following the consultation responses, the government has decided to implement interim amendments to existing Building Regulations, which will reduce operational carbon for the interim period prior to 2025.
The government has also published new Approved Documents L, F and O (available here) which support the Building Regulations and come into force on 15 June 2022. 
These interim standards are likely to have an impact on all stakeholders in the construction and real estate industry (that is,  developers, contractors, planners).
The two sets of amending regulations (available here and here), will also come into force on 15 June 2022. The amendment orders currently apply in relation to buildings and building work in England only.
The amendment orders will introduce the following additional requirements to Building Regulations:
An interim standard for energy efficiency to cut carbon emissions compared to current standards by 27% for new non-domestic buildings and by 30% for new domestic buildings under Part L of the Regulations.  
Where building work is carried out to which Part L is relevant, the building must continue to meet the ventilation standards under part F of the Regulations. 
A requirement for overheating mitigation in new domestic buildings under Part O of the Regulations.
A requirement for the installation of a minimum number of charging points for electric vehicles in new buildings with associated parking in England and where a change of use or major works are being carried out to an existing building with a car park (see Approved Document S).
Importantly, if a building notice, an initial notice or full design plans for building work are submitted to a local authority before 15 June 2022, then provided the building work commences by 15 June 2023, work on the relevant building is permitted to continue without the need to comply with the new regulations.
Technologies to help developers meet these targets
The role of climate technologies in helping the UK to decarbonise all areas of the economy cannot be overstated. Such technologies have recently been dubbed by the UN as a "critical" element of countries climate action plans and net zero targets.
In 2021, Osborne Clarke commissioned a report from Economist Impact which looked at decarbonising technologies for cities. The report highlighted various technologies which could be instrumental in reducing operational carbon in the UK's building stock.
Examples of the enabling technology in this area which are discussed in the report include the following:
Building automation systems, which equip buildings with sensors that scan and adjust internal systems (for example lighting) in order to maximise their efficiency and help reduce energy consumption. The use of such systems is envisaged in Approved Document L (referred to above), which states that if a new non-domestic building has a heating or ventilation system of 180kW or over, a building automation and control system should be installed. 
Digital twins, which can be used to create digital representations of a building and monitor its performance in real time. This allows for systems to optimise to reduce energy consumption and decrease carbon emissions by managing operational systems such as lighting, heating and ventilation.
High efficiency heat pumps, which use electricity to extract heat from the air or ground and transfer the extracted heat externally to cool buildings or circulate it internally for heating. As part of the British Energy Security Strategy, the UK government is introducing a package of measures to increase deployment of heat pumps to 600,000 installations per year by 2028 and will run a Heat Pump Investment Accelerator Competition in 2022 worth up to £30 million to make British heat pumps.  
Many of these emerging technologies also demonstrate how data can be used by businesses to achieve their decarbonisation ambitions. 
Osborne Clarke comment 
The imminent changes to Building Regulations are the first in a number of forthcoming proposed changes to construction standards being put forward by the government with a view to decarbonising the UK's building stock. It is important for those in the construction and real estate industry to understand and be able to adapt to these changes in standards in order to comply with regulations as they evolve to cater for net zero, which will also help companies to achieve their own net zero targets.
Operational carbon is, however, only one piece of the puzzle. The relative significance of embodied carbon is increasing, as both the grid decarbonises and operational emissions decrease due to increased energy efficiency. Measuring and managing the embodied and operational carbon of infrastructure and built environment projects is also critical, as will be carbon data transparency from design to performance. A "whole life" approach to tackling the carbon challenge in construction is what is needed if the industry is to make meaningful progress towards the net zero built environment target of 2050.
Decarbonisation and Digitalisation are two of Osborne Clarke's transformational trends and we can assist you with future proofing your business in both of these areas. Please get in touch with our experts below for any further information or assistance.
This article was written with the assistance of Abigail Pinkerton, Trainee Solicitor