Urban Mobility
Mobility as a Service Podcast | Competition law and MaaS: Opening up mobility markets
Published on 26th Apr 2021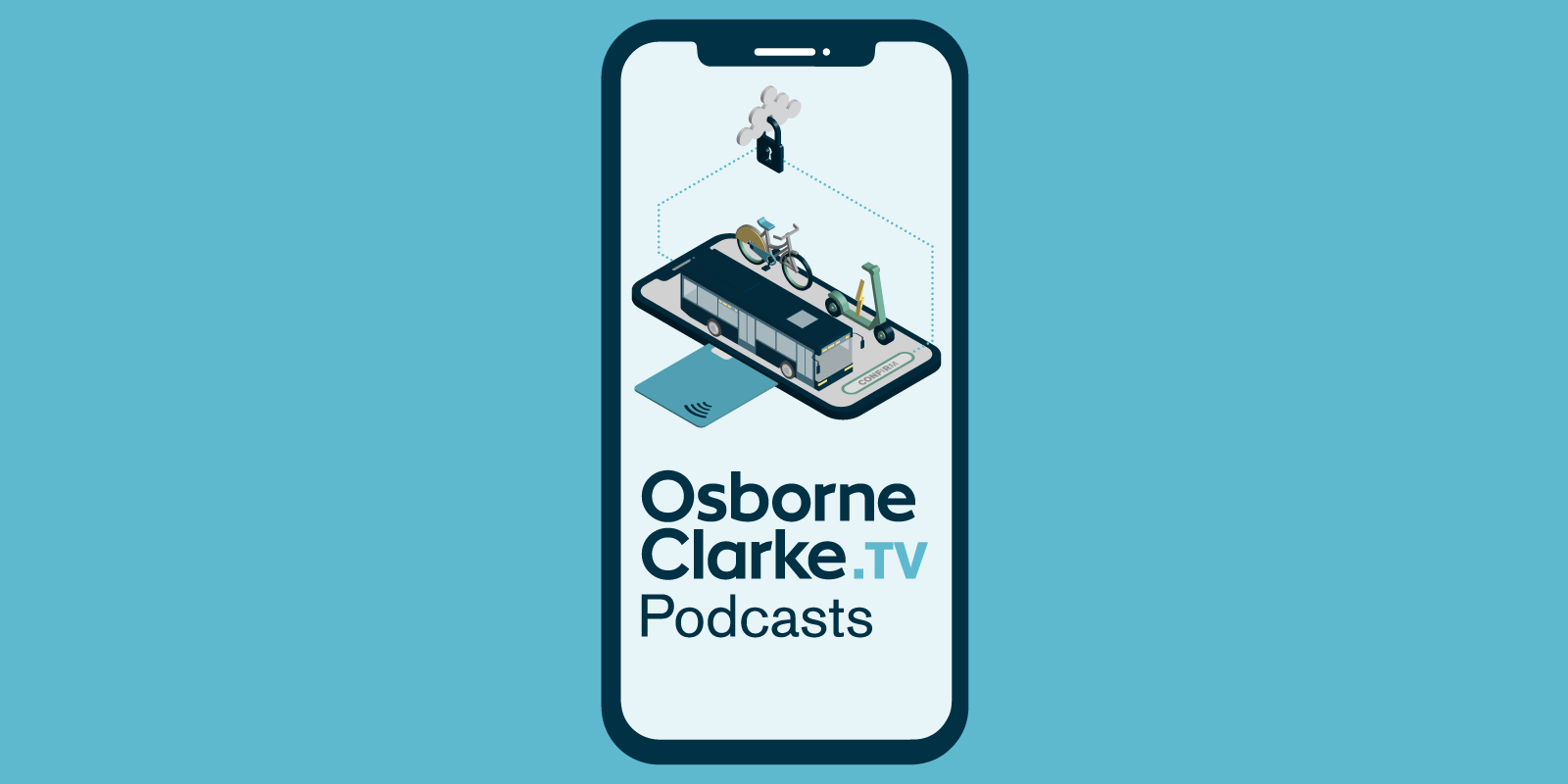 In episode three of the Osborne Clarke MaaS podcast, Jeremy Godley speaks to the co-head of OC's international competition practice, Thomas Funke, to understand the role competition law can play in enabling Mobility as a Service. We talk about access to data, precautions that dominant mobility players should be aware of, and how competition law can help start-up and scale-up MaaS businesses, among other topics.
Listen to the podcast and subscribe to the series:
Click here to listen to the rest of the series.