Mobility and Infrastructure
Mitigating against supply chain issues in the Mobility & Infrastructure sector
Published on 14th Nov 2023
What is causing supply chain pressure and how can you spot the red flags?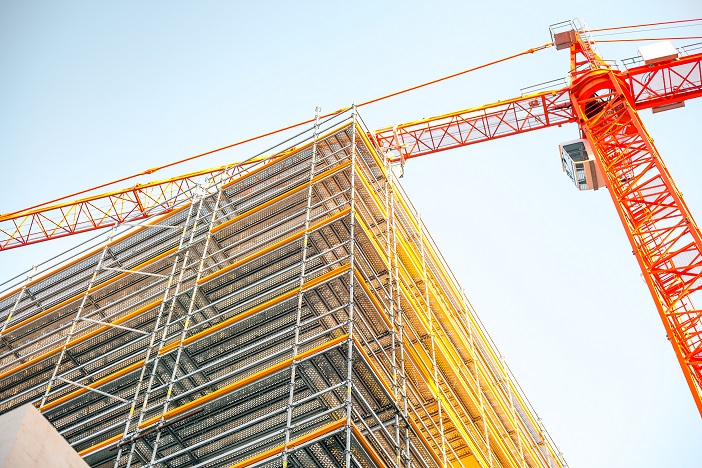 Increase in insolvencies
Insolvency rates in the manufacturing and construction industries are higher than pre-pandemic levels and are showing an upward trend on a year-by-year basis since 2021.
This is a result of a perfect storm of factors including rising interest rates and stubborn inflation, various geopolitical issues, shortages of commodities including semiconductors, increased focus on ESG (with further due diligence requirements), all creating increasingly distressed supply chains on a global basis.
Understanding the consequences of distressed supply chains and how to spot the red flags are important steps towards mitigating against the risks.
The consequences of distressed supply chains
Businesses operating in the Mobility & Infrastructure sector are being particularly badly hit as a result of these issues with a narrower pool of suppliers, and knock-on effects including longer lead times, quality issues and a threat to long-standing business-to-business relationships.
Disrupted supply chains can have far-reaching consequences for projects including:
quality and delivery with less choice in the number of trusted suppliers, as well as impact on the delivery, quality and price, and longer production times;
financial impacts, as fewer options within the supply chain leads to lower bargaining power, on top of pre-existing additional costs;
the reduction in companies also means that there is a smaller pool of potential contractors and suppliers – this becomes a vicious cycle; and
cost increases across insurance costs and increased risks of litigation.
For further insight into the short, medium and long term considerations, please see Distressed Supply Chains: Managing Risk.
Spotting the red flags
Looking out for the red flags of distress in your supply chain is of paramount importance to protecting yourself from risk. Some of the key ones to watch out for are:
delayed payment or requests for different payment terms;
aggressive invoicing or seeking early payments;
chasing new contracts to win and potentially under-bidding to increase cashflow/boost balance sheets; and
increased financial oversight by head management or third party advisors.
For further examples of warning signs, head to: How to manage distress in UK construction supply chains, or a recent article by Osborne Clarke published in the Civil Engineer Surveyor on red flags in supply chains.
Mitigating the risk
By spotting red flags in your supply chain and taking early action by seeking professional advice, you can greatly reduce both the impact on your current projects and the danger of costly and lengthy disputes.
There are several strategies to reduce risk which involve shortening and diversifying supply chains, relocating parts of the supply chain and digitalisation of supply chain processes. For more information on mitigating risks in your supply chains, read Relocating supply chains | Balancing risk and reward.
Measures required to help mitigate the risk of distressed supply chains carry operational complexities, costs and risk profiles. Osborne Clarke is well placed to advise on these issues and can support with:
contractual and financial assistance – contract reviews, assistance with financial reviews, funding agreements with suppliers in difficulty and disputes;
insolvency advice – advising on continuation where an insolvency practitioner is appointed, mitigating risk, negotiating with key stakeholders, dealing with retention of title and proprietary claims; and
dealing with changes in supply and third parties – addressing procurement support, and collaboration strategies including warehouse and distribution issues.
This insight was drafted with assistance from Polly Hatcher (Trainee Solicitor, Construction Disputes).