Employment and pensions
#MeToo lessons for UK employers as Harvey Weinstein is sentenced
Published on 16th Mar 2020
On 11 March 2020, Harvey Weinstein was imprisoned in the US for 23 years for sexual misconduct. The allegations against him were among the first to attach the hashtag "MeToo" and were pivotal in propelling it to the global movement it is today. Whilst not an employer, Harvey Weinstein wielded tremendous power over his victim's careers; the influence of #MeToo on employers internationally should not be understated with a number of jurisdictions revisiting their laws and workplace rules and guidelines on sexual harassment.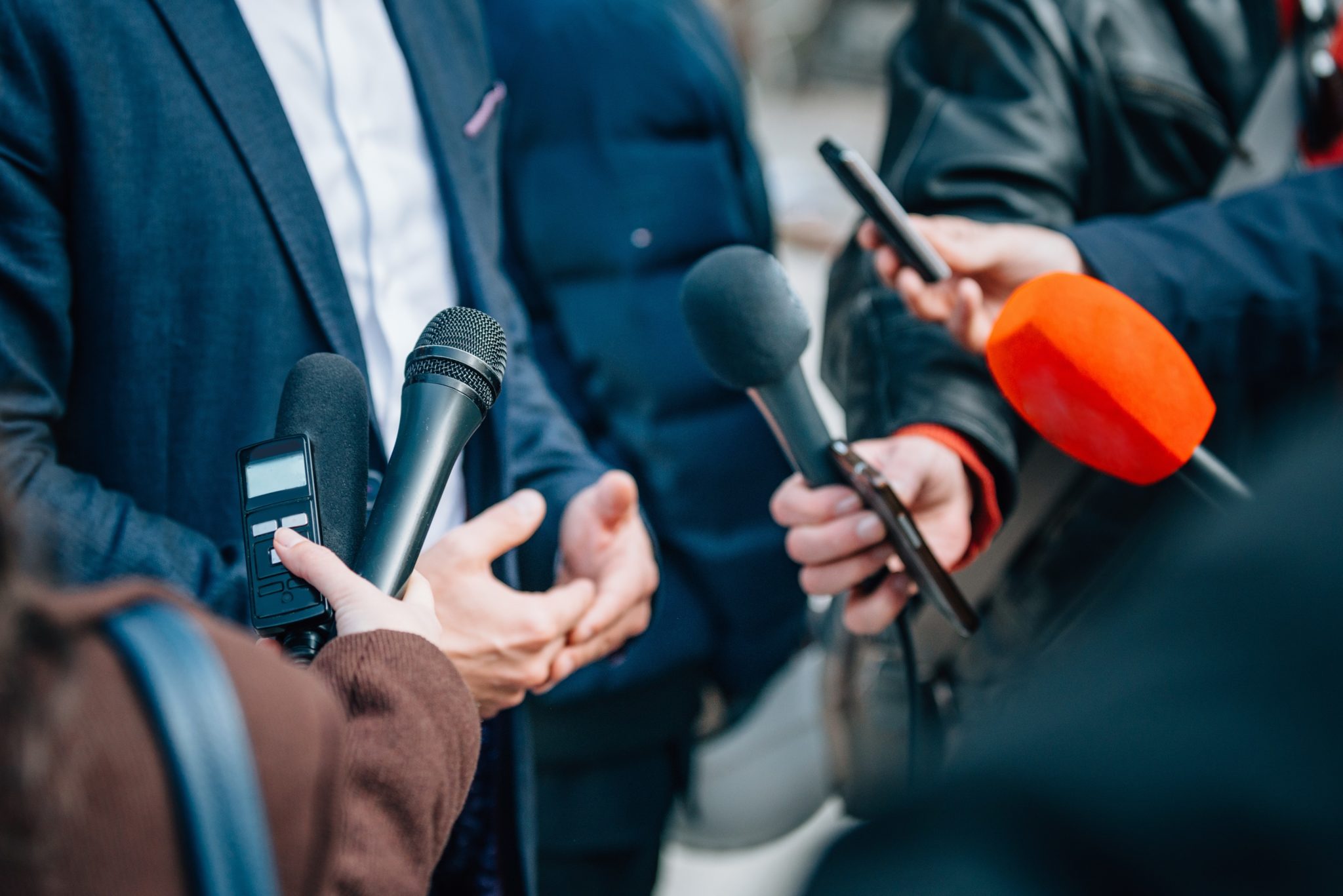 In the UK, 2020 has already seen the Equality and Human Rights Commission (EHRC) publish comprehensive guidance on harassment at work, complemented by a shorter guide highlighting 'crucial' steps to prevent and respond to sexual harassment. The new guidance explains employers' legal responsibilities and the practical steps they should take to prevent and respond to harassment and also victimisation at work; interestingly victimisation was considered in an EHRC survey to be one of the biggest barriers to people reporting harassment at work.
'Expected to become a statutory code of practice in due course'
Protection from harassment under the Equality Act 2010 is a day 1 right, attracting potentially unlimited compensation and, whilst not legally binding, this guidance can be used as evidence in Employment Tribunal proceedings. Indeed, the EHRC states that the guide provides 'employment tribunals and courts with clear direction on the law and best practice steps' and that 'it is expected to become a statutory code of practice in due course'. Employers should review their policies, training and other resources for combatting harassment at work in light of the EHRC's recommendations.
Key recommendations
The EHRC's guidance on harassment is comprehensive (running to 82 pages); it looks at the different forms of harassment including examples showing an employer's legal requirements and responsibilities and how harassment can be prevented and staff protected. The guidance will be of particular assistance for employers making out a defence that they have taken 'all reasonable steps' to prevent the offending behaviour. It is increasingly clear that simply referring to training and policies is not sufficient; it is essential that an employer takes practical steps to implement their policy (for example, preventing a culture of sexual banter from developing in the office).
For those involved in the employer's #MeToo and wider harassment strategy there is no substitute for reading the guidance.
1. Preventing and responding to harassment – not a 'one-off exercise'
To avoid liability for harassment or victimisation by workers, employers must show that they have taken all reasonable steps to prevent such behaviour. The guidance emphasises that there is no prescribed minimum; it is an objective test of what a reasonable employer would do in the circumstances and which will be dependent on the size and nature of the employer, the resources available to it and the risk factors which need to be addressed within the particular employment sector. Employers must consider what steps they have taken to date and what further steps it is practicable for them to take. The guidance provides helpful examples and stresses that this is not a 'one-off exercise'.
2. Risk assessments
Risk assessments on harassment should be undertaken. These could be along the lines of the existing risk-management frameworks used for health and safety and assessments. Assessments hould identify the risks and the control measures identified to minimise the risks. Risk factors may include:
power imbalances;
job insecurity;
lone working;
the presence of alcohol;
customer-facing duties;
particular events that raise tensions locally or nationally;
lack of diversity in the workforce; and
workers being placed on secondment.
3. Third party harassment
The guidance specifically addresses the lacuna around third party harassment pointing out that 'harassment by a third party can be just as devastating for a worker as harassment by a fellow worker' and highlighting that employers who do not take reasonable steps to prevent or respond to third party harassment may be liable under other sections of the Equality Act or other legislation.
4. Develop effective anti-harassment policies
All employers are expected to have in place effective and well communicated policies and practices which aim to prevent harassment and victimisation. The policies should be monitored and their success regularly reviewed. Key questions include: should a separate policy be drawn up specifically for sexual harassment? Should separate strategy documents be prepared to accompany their policies, setting out what measures are being taken to tackle the different forms of harassment and taking into account the risk of different forms of harassment occurring in the particular workforce. The guidance sets out in detail what a 'good' anti-harassment policy should contain and addresses the need to consider how it interacts with other policies such as IT, communications systems and social media and, perhaps often overlooked, dress code.
The guidance recommends that policies are reviewed annually
5. Training
Workers should be provided with harassment training 'tailored towards the nature of the employer, the target audience and the employer's policy to maximise its impact'. All workers, including those without supervisory or management responsibilities, will require guidance on issues such as acceptable behaviour, recognising harassment and what to do should they experience or witness it. Supervisors and managers may need additional guidance on what to do upon receiving a report or complaint of harassment, investigating complaints, taking disciplinary action and supporting workers. The guidance highlights the need for training to capture third party harassment. Training to workers should be 'refreshed at regular intervals'.
Guardians
Trained workers should be made available to support individuals who have experienced harassment through the process of making a complaint. These could be members of the HR team or nominated workers identified by a title such as a harassment 'champions' or 'guardians'.
6. Raising awareness
Reinforcing the current climate of transparency, the guidance recommends that policies are publicised externally. Not only will this demonstrate the 'employer's commitment to transparency and tackling the issue', it will enable a worker to access a copy if for example they are off work with a stress condition related to their harassment and cannot access the internal system. It will also mean it is available to other workers, such as contract workers who may be unable to access internal systems.
Other recommendations include that the policies are:
communicated verbally to workers during the induction process; and
referenced in the employment contract, statement of particulars of other terms and conditions of work. It will be important for employers however to confirm that any policy does not form part of the terms and conditions of employment to avoid any provisions becoming contractual and limiting flexibility to adapt the policy as appropriate.
7. Transparency
Steps should be taken to ensure that complainants can be told about the outcome of their complaints, even though this may involve disclosing personal data about the accused. Privacy notices and other documents may need reviewing to cover the disclosure of disciplinary outcomes. The guidance suggests that external publication can help demonstrate an employer's commitment to transparency on harassment.
8. Evaluation
The effectiveness of policies should be evaluated by keeping centralised records which will enable trends to be identified and analysed. Staff surveys should also be undertaken 'on an anonymised basis to obtain as accurate a picture of harassment that is happening in the workplace as possible. Other recommendations include 'lessons-learned' sessions once complaints have been resolved and feedback from employees, for example during exit interviews. Any records or monitoring must be GDPR compliant.
9. Detecting harassment
The guidance provides that employers should proactively seek to be aware of what is happening in the workplace. There may be warning signs that harassment is taking place beyond informal and formal complaints, such as sickness absence, a change in behaviour, comments in exit interviews, a dip in performance or avoidance of a certain colleague. Employers should give workers every opportunity to raise issues with them, even where there are no warning signs of harassment.
10. Online or telephone reporting
Employers should also consider introducing an online or externally run reporting system allowing workers to make complaints on either a named or anonymous basis enabling complaints that would otherwise go unreported to be captured. It also provides an employer with the opportunity to give complainants information about the support and safeguards that can be put into place if they were to report the matter on non-anonymous basis, as well as enabling an employer to take action to address the matter even in cases where there may not be sufficient evidence to start an investigation due to the anonymity of the complainant, for example by issuing a reminder of the policy to workers and monitoring the area of the business affected.
What next?
Rather than sound an end to #metoo, Harvey Weinstein's prison sentence keeps it very much in the spotlight; employers must take all allegations of harassment seriously, regardless of the role or influence of the alleged perpetrator. With the guidance expected to reflect the awaited promised Code of Practice on harassment (and which Employment Tribunals will be obliged to take into account), employers must now take steps to actively engage with it and ensure harassment remains on the boardroom agenda.
The guidance also provides a welcome reminder of the need to ensure settlement agreements and employment contracts do not prevent an individual from making relevant disclosures to the police, regulators, medical advisers etc. or cooperating with a criminal investigation or prosecution.
However, complying with the guidance is certainly not the whole answer. We are now living in a #metoo society where significant cultural changes in workplaces are now required and the behavioral adaptions needed in some sectors and particular job roles will be more significant than in others. Employers taking steps to ensure a workplace providing gender equality and dignity at work for their female staff must also keep in mind the need to support their male employees; both in understanding the cultural and behavioral expectations, but also to avoid the creation of a culture of fear and anxiety, where positive interactions between staff are disrupted. Osborne Clarke provide a comprehensive training package for your staff and managers, your HR team, and strategic considerations for your board, which all help to support your business in creating the best working environment for everyone.