Banking and finance
Media comment: Karima Lachgar, Fintech and cryptoassets expert in France, features in programme with French business channel BFMTV in the framework of the Paris Blockchain Week Summit
Published on 14th Apr 2022
Speaking with host Thomas Schnell of the 60 minutes Business Show, she addresses the topic of Blockchain and NFT.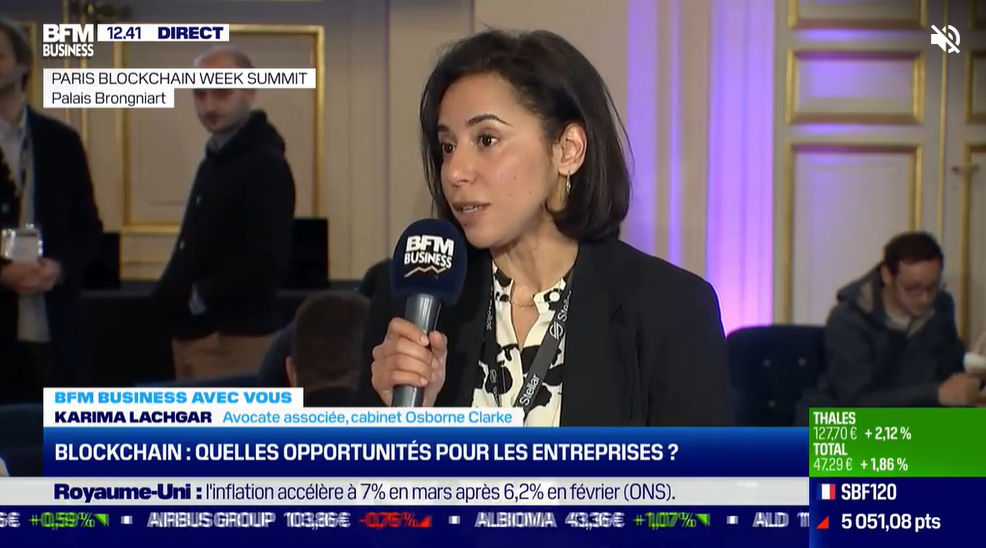 Karima answers questions about Blockchain and NFT. These cover the definition of blockchain and the opportunities that NFTs can bring to companies, what added value the blockchain technology can bring and how it is regulated.
Launched in November 2005 BFMTV is a French national 24-hour news channel.
Access to the video here - Replay
Register for our webinars cycle "Diving into Blockchain"