Supply chains
How to protect against counterfeit goods in distressed supply chains
Published on 9th Jan 2023
A clear and robust IP strategy can help to fight the recent proliferation of infringements across international trade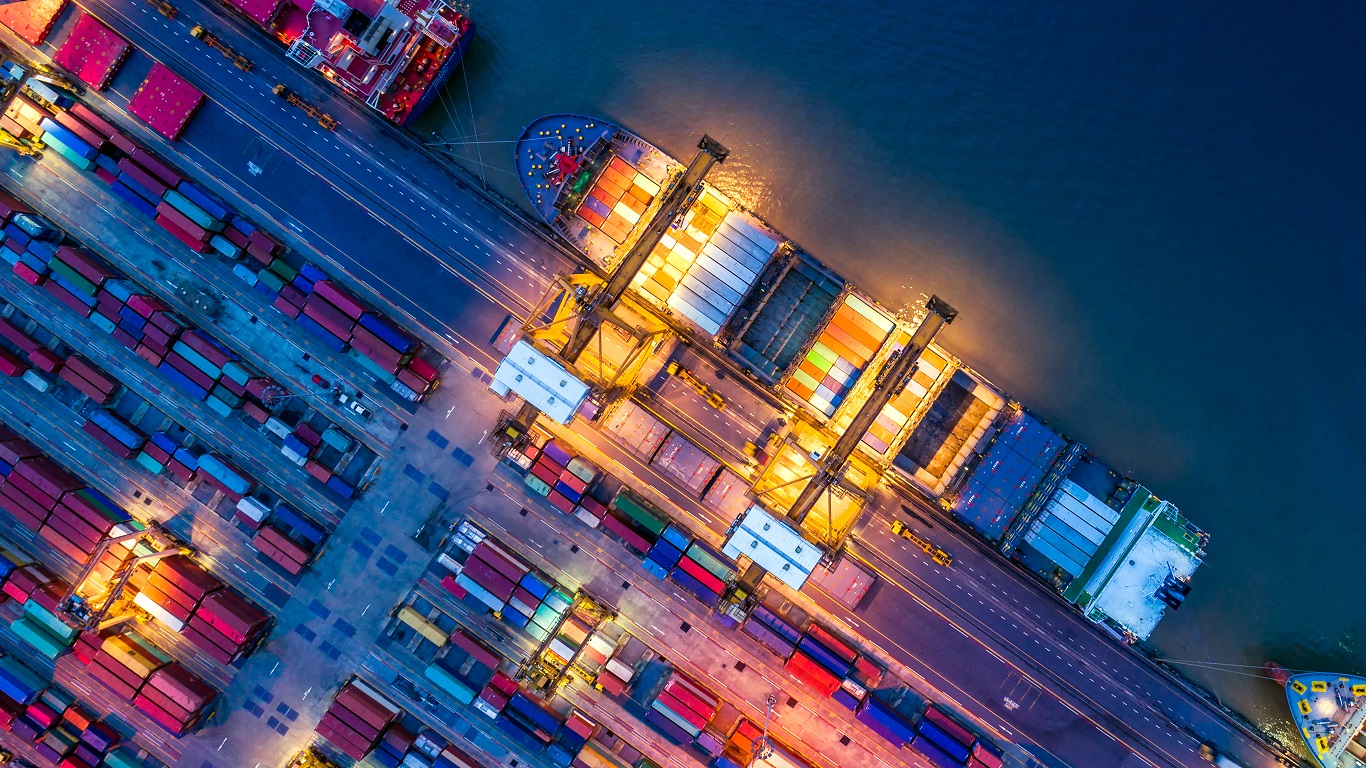 Global supply chains are currently facing immense pressure. This strain is readily being exploited by intellectual property (IP) infringers. The Organisation for Economic Co-operation and Development and the European Intellectual Property Office (EUIPO) estimated that international trade in counterfeit and pirated products amounted to as much as $464 billion or 2.5% of world trade in 2019.

Since then, the UK Intellectual Property Office (UKIPO) has noted that the growth of e-commerce and increased consumer reliance on it during the Covid-19 pandemic has meant that counterfeit goods are now both more accessible and harder for consumers to identify. Supply shortages are also being exploited with counterfeit goods being supplied both on and offline – notably with respect to healthcare and sanitary products and semiconductor chips during the Covid-19 pandemic.

IP rightsholders need to be prepared to take steps to reduce the likelihood of counterfeits and to protect their valuable IP assets. It is also essential to know what measures need to be taken if IP is infringed and goods are counterfeited.

It is important that businesses have an appropriate IP strategy and know how this can be achieved and fine-tuned. Businesses need to be aware of the essential role monitoring plays in protecting a brand and how to enforce IP rights should that be necessary. And, in terms of preparing for the future, they need to consider how transformative technologies can help in the fight against IP infringement.
IP infringement 
What is a counterfeit and why are they a problem? IP can be a valuable asset, offering protection for inventive and creative outputs. However, infringement of IP rights threatens the economic and social benefits IP brings. Infringement occurs when a product, creation or invention protected by IP rights is copied, exploited or otherwise used without the permission of the rightsholder. Counterfeits can occur across a range of products and sectors, from luxury goods, cosmetics, fragrances and food to electricals, parts, toys and pharmaceuticals.

Counterfeits pose big concerns for rightsholders and beyond. Often, counterfeits are made with inferior materials and do not comply with product safety standards and testing requirements. This poses risks to the consumer and can have a negative impact on a brand's reputation. Beyond this, counterfeits are often linked to organised crime operations, can involve human rights violations, and have an increased environmental impact.
Avoiding counterfeits 
What can be done to avoid counterfeits and if goods have been counterfeited? Proactive brand management is crucial to deter counterfeiters and to limit the disruption that they can cause to supply chains. While precise steps will vary for each business, there are actions that all IP rightsholders can (and should) take to protect their position.
Implement an IP strategy
The effective protection of valuable IP starts with developing a strategy that is tailored to your business. Your IP strategy should be simple, so that it is easy to implement and bring to life.

First of all, identify any core brands and designs which should be prioritised for registration. By registering these valuable IP rights, you will secure the best possible protection for your business and the easiest route to prevent others from illegally using your brand or design to promote and sell counterfeit products.

When filing applications, ensure that you have covered all key sales territories to effectively deter infringers. Following Brexit, businesses seeking registered brand or design protection in both the UK and the EU will need to file separate applications with the UKIPO and the EUIPO.

Once you have secured your key registrations, consider how they will be maintained and remain dynamic in line with your business operations. In particular, it is important to renew any registrations and keep their specification under review to ensure adequate protection for their actual or intended use on the market.

An effective IP strategy will also educate internal teams as to when to identify IP issues and how to escalate them, as well as promoting external messaging to increase customer awareness as to brand authenticity.
Proactive monitoring
Monitoring for infringing activities can be a time consuming, but necessary, process to promptly identify counterfeiting.

A registered trade mark can be recorded with customs authorities, who can identify and detain suspected counterfeit goods to prevent them from reaching the relevant marketplace. Similarly, e-commerce brand registries can help to detect and report infringement.

For core brands, you may decide to instruct external search agents or utilise technology to carry out automated web-searches (discussed further below).

For global businesses. consider whether distributors or licensees in key sales territories should be responsible for local monitoring and, where possible, ensure there is a contractual obligation to immediately alert the business to potential infringements.

As a minimum, you may wish to train employees on what to do if they receive communications notifying them of counterfeit products.
Enforcement action
Once counterfeiting has been identified, take robust enforcement action to limit the impact on your supply chain and deter tagalong infringers. The precise action you take will likely depend on the nature of the product, the type of IP rights you are relying on, the scale of any infringing activities, and the marketplace where the counterfeit goods are being sold.

If counterfeit products are being offered online, one option is to send a takedown notice to the website operator requesting that the listing is removed and the identity of the person responsible for it is disclosed. You may also wish to report infringing activities to the payment provider, to prevent the counterfeiter using their systems to facilitate unlawful sales. It may also be appropriate to alert customs or law enforcement authorities.

In the UK, it is possible to pursue both civil and criminal proceedings against counterfeiters. Civil proceedings offer a range of remedies against an infringer, alongside potentially significant costs consequences, which are likely to offer a strong incentive to cease any ongoing activities. Criminal proceedings may also result in prison sentences or fines on conviction.

The key point to note is that doing nothing when faced with counterfeiting could cause significant reputational harm and encourage other infringers to target your business.
Technology and the future
Transformative technologies, including artificial intelligence (AI), blockchain and non-fungible tokens (NFTs), are increasingly being seen as tools to combat the issue of IP infringement and counterfeit goods, particularly in distressed supply chains.

For example, AI could be used as an automated cyber patrol, looking for online content that might contain infringing material. This could be done to a greater extent and more quickly than by a human. At an earlier stage in an IP enforcement strategy, AI could potentially be used to detect infringement before it occurs by using probabilistic guessing based on previously "seen" content and using deep learning-based optical character recognition tools to identify and distinguish between infringing and authentic goods or content. Given AI's ability to conduct big data analysis, infringing behaviours could be identified on a global scale.

AI-supported blockchain could also be utilised by rightsholders to create secure labels, codes, or images to enable verification of a genuine products. Such technology could be used by IP offices (IPOs) and enforcement agencies as well as rightsholders.

AI-supported blockchain could be used to protect information in IPOs' registration systems from vulnerabilities. Digital twins – that is, making a digital representation of a physical object that can be stored on the blockchain and updated in real-time – could be used throughout the supply chain to ensure the authenticity of products and weed out infringers.

Indeed, this year the EUIPO started work on its Anti-counterfeiting Blockathon Infrastructure, which creates an open blockchain-based infrastructure to help fight against counterfeits in supply chains. The system will include an NFT platform to tokenise goods in the supply chain and thereby assure their authenticity.
Osborne Clarke comment
The increased use and consumer reliance on e-commerce has resulted in counterfeit goods becoming more accessible and harder for consumers to spot. In addition, global supply shortages and distressed supply chains are being taken advantage of by counterfeiters. Counterfeits present big risks for consumers, rightsholders and beyond.

In order to effectively deter and deal with counterfeiting, particularly in distressed supply chains, it is imperative to first identify how best to protect and enforce your key IP rights. This should be tailored to the nature of your business, its assets, and working practices. Remaining vigilant about counterfeiting and taking swift action when it occurs will help to limit the effects of the counterfeit goods on your business and supply chains.
Steps to protect your IP
Register rights where possible.
Ensure your IP registrations have appropriate global coverage.
Record registrations with customs authorities and e-commerce platforms where appropriate.
Take a proactive approach to monitoring for IP infringements and consider how to best deploy technology to assist.
Promptly and proactively enforce your IP rights when infringement does occur.