Employment and pensions
How to plan for a global reduction in force
Published on 16th Feb 2023
What six steps should businesses consider when looking to make a RIF outside of the US?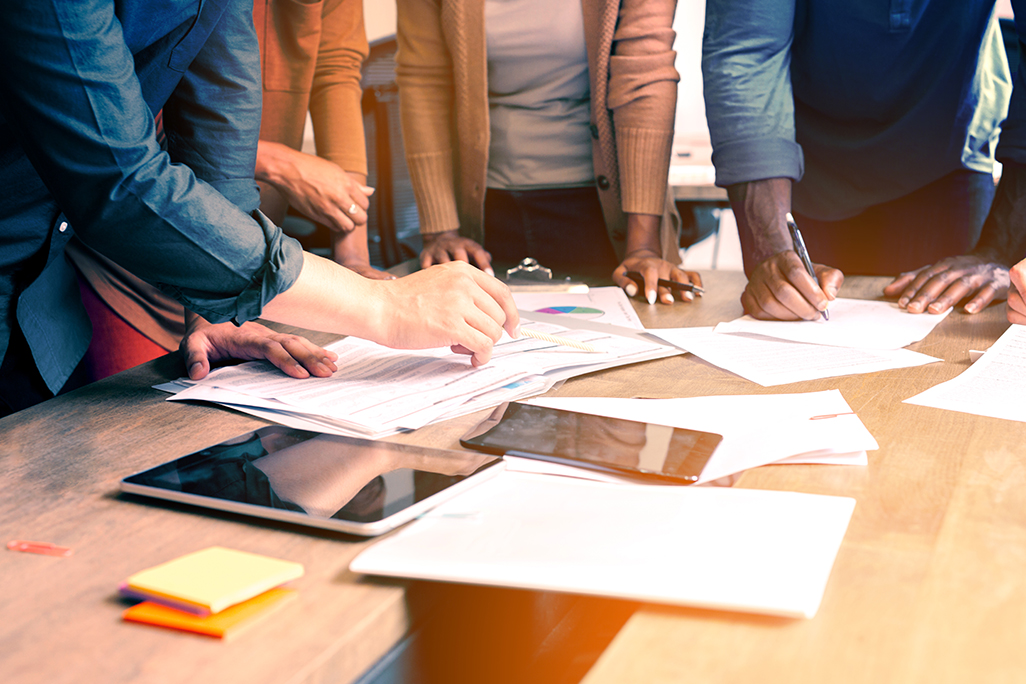 1. Set realistic timeframes to the business
A RIF outside of the US often requires a much longer timeframe, with some countries even setting minimum time periods depending on the number of affected employees, employee tenure or even just by what is set by law or applicable collective bargaining agreements. It's important to understand this at the outset and plan accordingly to try and factor in the local nuances and set a realistic global timeframe for the wider business.
Timing implications are particularly important when local collective consultation obligations are triggered, which are often based on the number of affected employees or any works council and collective bargaining agreements in force. Failure to follow these time-specific procedures (which can in some situations mandate a timely notification to government authorities) can lead to hefty fines or criminal sanctions or both.
2. Be clear on the business' redundancy rationale
The business rationale for the RIF is going to have to be carefully communicated to employees. Having this clearly identified and set out from the outset is important, as is how it is communicated to employees and how it takes into account local nuances and company culture. Recently, some companies have been hitting the news after employees have felt let down after only receiving impersonal RIF communications by email and Slack.
There may also be local laws about what is considered to be a genuine redundancy rationale and how it is communicated. The closure of premises and operations is often going to be sufficient in most countries to justify a genuine redundancy situation, likewise if there is a reduced need for work of a particular type. RIFs that are purely focused on being a cost cutting exercise are not impossible but may require more justification in some countries.
3. Understand lawful procedures for selecting affected employees
Unless there is a closure of premises or elimination of specific roles, one of the more challenging aspects of RIFs is the lawful selection of affected employees. Careful consideration needs to be given to the process through which employees are selected to avoid claims of discrimination, which often selection principles such as "last in first out" or "attendance record" can lead to. There may also be local statutory selection rules that have to be adhered to or employees who receive enhanced protection from being put at risk of redundancy (such as those on a form of family leave while the process is underway).
Selection criteria must be fair, objective, non-discriminatory and applied consistently. While performance criteria can sometimes be a lawful criteria to use, performance dismissals disguised as redundancies can often lead to legal claims of the redundancy process being a sham.
4. Be prepared to undergo a redundancy consultation exercise with affected employees
In most jurisdictions there will be a requirement for a redundancy consultation process. It is important in most locations that until this is concluded, the redundancy is presented as a proposal rather than a foregone conclusion. What the consultation process involves, with whom and timings, will depend on a variety of factors and is something that should be understood before the process commences. Often this involves consultation about the redundancy rationale, ways to avoid the redundancy situation, reasons for the individual's selection, potential suitable alternative employment within the business, and the redundancy and termination package. Failure to follow a genuine redundancy consultation process can lead to fines or increase the chances of the dismissal being considered unlawful or both.
Collective consultation (with employee representatives, trade unions and works council representatives) is often additionally required where there is a large-scale redundancy proposed. Additionally, authorities will have to be informed and in some cases their consent is required. Otherwise, all dismissals will be invalid.
Consultation at an individual level is almost always required.
5. Know your costs
Good planning should also involve assessing what a RIF is likely to cost the business. In most scenarios, there will be two areas of consideration: payments requirement by law or contract, and additional severance and ex-gratia payments.
Employment contracts outside the US are often more detailed than US offer letters and the laws typically contain more protections for employees. Notice periods are common and in most cases are required to be given or paid in lieu. Other common contractual/legally required payments relate to:
Accrued but untaken holiday
Commission payments
Bonus payouts
Stock option payments
Non-compete payments
Severance/redundancy payments based on local statutory formulas or company contractual entitlements
Enhanced redundancy packages, often involving severance and ex-gratia payments, although voluntary, are commonplace among US companies undertaking a global RIF. Often only given in exchange for a release of claims, these types of payments prove popular to provide certainty on legal exposure and regularly in an effort to mitigate the thoroughness of redundancy processes to be followed.
6. Appropriate documentation
Once the process has concluded, it's important not to forget any local formalities. Many jurisdictions impose strict rules on language, format and the method of delivery that termination documents must take, and there may also be specific time frames within which payments have to be made and tax and immigration authorities notified of the termination. Disabling employee access and collection of company equipment are also important post-termination activities that should not be forgotten.
---
With our in time zone support, we're here to help US businesses navigate the challenges associated with global RIFs so please do get in touch.