Financial Services
Funds Legal Update | PRIIPs disclosure changes, EU energy taxonomy and sustainable finance
Published on 7th Apr 2022
Welcome to our latest Funds Legal Update.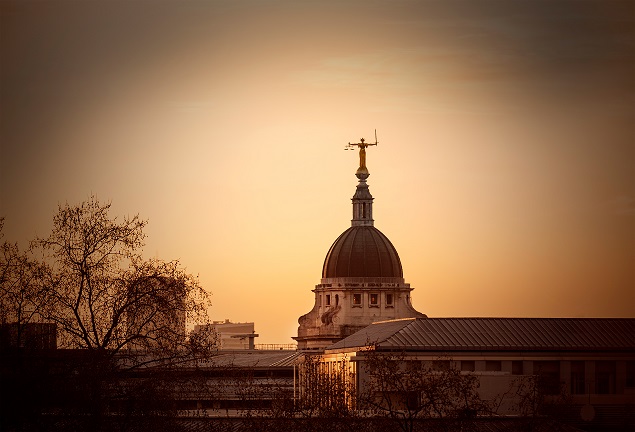 We look at the UK Financial Conduct Authority's (FCA) portfolio letter for custody and fund services firms, and its recent policy statement on changes to the UK Packaged Retail and Insurance-based Investment Products (PRIIPs) disclosure regime to ensure information for retail consumers is relevant, easy to analyse and allows them to make informed decisions. In light of the Russian invasion of Ukraine, the FCA will be consulting on options to allow UK-authorised retail funds to make use of side pockets.
Looking further afield, the European Commission has adopted the controversial Complementary Climate Delegated Act setting out conditions for including nuclear and gas energy activities under the EU Taxonomy Regulation, while an updated supervisory statement from the European Supervisory Authorities (ESAs) gives more colour to the application of the EU Sustainable Finance Disclosure Regulation (SFDR).
UK developments 
FCA portfolio letter for custody and fund services firms
On 22 March 2022, the FCA published a portfolio letter setting out its supervision strategy for custody and fund services firms. This portfolio covers firms acting as third-party custodians, depositaries for both authorised and non-authorised funds, and third-party administrators providing services such as fund accounting.
The letter sets out key risks which firms in the portfolio need to manage in order to protect investors and market integrity. The regulator identifies the principal areas of harm in this sector as:
Disruption to consumers and market participants or loss of data due to insufficient operational resilience or weak cyber controls. 
Deficient oversight and control of client money and assets, leading to losses for investors and/or inability to recover assets efficiently. 
Inadequate depositary oversight of fund managers and failure to take reasonable care to ensure an authorised collective investment scheme is managed appropriately. 
Inadequate oversight of business linked to high risk, illiquid or speculative investment products sold to retail investors, and failure to consider related consumer outcomes.
Accordingly, the FCA's supervisory priorities, and the actions it expects firms to take, relate to these areas.
Firms should be prepared for the latest market developments and regulatory change, such as the new Investment Firms Prudential Regime. Firms in this sector often have business models which are heavily reliant on technology, so the FCA wants firms to understand how future technological developments could impact their services and whether there are risks to their business model that could be caused by disruption to new technology, so they can plan appropriately.
FCA policy statement on changes to UK PRIIPs disclosure regime
On 25 March 2022, the FCA published a policy statement on targeted amendments to the UK PRIIPs disclosure regime (PS22/2), summarising the feedback received to the July 2021 consultation paper (CP21/23). The regulator is working with HM Treasury to improve this regime, with the aim of ensuring the information provided to retail customers is relevant, easy to analyse and helps them make informed decisions.
Amongst other things, the FCA is:
Introducing interpretative guidance to clarify what it means for a PRIIP to be "made available" to retail investors.
Amending the regulatory technical standards (RTS) to replace the requirement and methodologies for presentation of performance scenarios in the key information document (KID) with a requirement to provide narrative information on performance. The amendments also address the potential for some PRIIPs to be given an inappropriately low summary risk indicator in the KID, and concerns about some applications of the slippage methodology when calculating transaction costs.
Making consequential date changes to the RTS and the FCA rules to align with the extension of an exemption for UCITS (undertakings for collective investment in transferable securities) to 31 December 2026.
The final rules, which amend COBS and COLL in the FCA Handbook, came into force on 25 March 2022, with a transition period until 31 December 2022, by which date firms must apply the new requirements.
Russian invasion of Ukraine: FCA to consult on use of side pockets by retail funds
On 16 March 2022, the FCA published a statement announcing that it intends to consult on options to allow UK authorised retail funds to make use of side pockets. The regulator welcomes engagement from stakeholders on these issues in the meantime.
The FCA acknowledges the practical challenges faced by funds in disposing of Russian and Belarussian assets amid suspensions and global sanctions. Side pockets would potentially give authorised fund managers the option to separate Russian and Belarussian assets which are difficult to sell and hard to value from the fund's core investments. They could also allow new investors to enter a fund without being exposed to Russian assets, and existing investors to redeem the rest of their investment, while illiquid Russian assets remain in the side pocket.
The FCA intends to consult on proposals to ensure that investors are treated fairly as a consequence of the introduction of any side pockets. The FCA envisages that the use of side pockets would be:
Optional, based on acting in the best interests of each fund under management; and
Limited in scope to assets that are illiquid due to Russia's invasion of Ukraine.
International updates 
European Commission adopts Taxonomy Complementary Delegated Act on gas and nuclear activities
On 9 March 2022, the European Commission adopted the Complementary Climate Delegated Act, which sets out the conditions under which nuclear and gas energy activities can be counted in the list of economic activities under the EU Taxonomy Regulation, which include:
that they contribute to the transition to climate neutrality;
for nuclear, that it fulfils nuclear and environmental safety requirements; and
for natural gas, that it contributes to the transition from coal to renewables. 
The Council of the EU and the European Parliament will now scrutinise the Act. If neither object, it will apply from 1 January 2023. Inclusion of gas and nuclear activities in the taxonomy remains controversial, and several Member States object.
ESAs update supervisory statement on application of SFDR
On 25 March 2022, the ESAs published an updated supervisory statement on the application of SFDR. The annex to the statement contains a table showing application timelines for SFDR and EU Taxonomy Regulation. An accompanying press release explains that the updated statement replaces the initial February 2021 supervisory statement.
The statement seeks to mitigate the risk of inconsistent application of the SFDR and Articles 5 and 6 of the EU Taxonomy Regulation. The ESAs recommend that regulators and firms use the time before 1 January 2023 to prepare for the future Commission Delegated Regulation with regulatory technical standards (RTS) on sustainability disclosures – the RTS are being consolidated into a single delegated act and will have an application date of 1 January 2023.
The ESAs clarify that, under article 5 and 6 of the Taxonomy Regulation, the supervisory expectation for disclosures during the interim period is that firms should provide an explicit quantification, through the disclosure of the percentage, of the extent to which investments of the fund are taxonomy-aligned. In addition, while estimates should not be used, where information is not readily available from investee companies' public disclosures, firms may rely on equivalent information on taxonomy alignment obtained directly from investee companies or from third-party providers. Any numerical disclosure can be accompanied by a qualitative clarification explaining how the determination of the proportion of taxonomy-aligned investments has been carried out, for example, identifying sources of information used.