Tech, Media and Comms
New regulations to ensure online platforms and search engines deal fairly with other businesses
Published on 23rd May 2018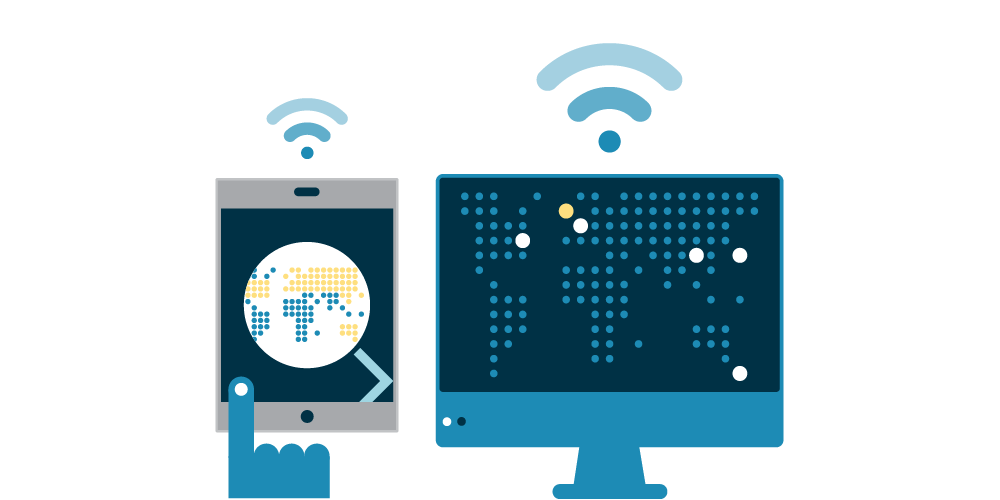 The European Commission has announced the first piece of cross platform regulation which aims to ensure that online platforms and search engines deal fairly with other businesses.
Context
The European Commission has long been concerned about the dependency of business users on online intermediaries and search engines. In particular, the Commission is concerned about perceived unfair and harmful practices which negatively affect the proper functioning of the digital single market. To date, the EU has largely dealt with this problem on a case-by-case basis, through competition enforcement. One example of this is the recent enforcement action against Amazon's use of most-favoured-nation (MFN) clauses.
The Commission has now proposed specific legislation to put in place a uniform and targeted set of mandatory rules, which in turn will ensure a fair, predictable, sustainable and trusted online business environment. On the 26 April 2018, the Commission published a draft regulation intended to set new standards on transparency and fairness for businesses that contract with online intermediaries.
Who will be caught?
The regulation will apply to online intermediaries, including: e-commerce marketplaces, app stores and price comparison tools.  The regulation will also capture search engines.
Since the platforms typically have a global dimension, the regulation applies to providers regardless of where they are established, as long as: (i) the business users are established in the EU; and (ii) the business users' customers are in the EU. As a result, a US e-commerce site will be subject to the regulation if its business users are based in, and service, consumers in the EU.
What are the main obligations?
1. Transparency
The draft regulation proposes that online intermediaries or search engines will be required to fulfil certain transparency and fairness obligations.
Where a business user is suspended or terminated, the intermediary must comply with certain obligations for example, it must provide reasons for that termination without undue delay.
Intermediaries must provide details of any differential treatment given to the intermediary itself or its businesses when using the online platform.
Intermediaries must provide the main economic, legal or commercial grounds for including any MFN clauses.
At a basic level, will affect intermediaries' terms and conditions:
the terms must be drafted in clear and unambiguous language;
the terms must be available to the business at all stages of the commercial relationship, including before they enter into the contract;
the terms must set out any grounds on which the intermediary may suspend or terminate the relationship and these must be objective; and
businesses must be given 15 days' notice of any amendments to the terms.
Any breach of these requirements by the third party online intermediary will render the terms not binding on the other party.
2. Ranking
Online intermediaries or search engines must share information about how rankings are generated and what an individual company can do to influence these (such as the effects of remuneration on ranking).  At a minimum, the search engines must provide enough information to enable businesses to have an "adequate understanding" of whether, how and to what extent the ranking mechanism takes account of any of the following:
the characteristics of the goods and services;
the relevance of these characteristics to consumers; and
the design characteristics of the website.
For search engines, this will be of particular concern as these disclosure requirements may enable third parties and competitors to deduce information about how their algorithms work, although the regulation does say that no trade secrets have to be disclosed.
3. Effective redress
Intermediates and search engines must provide effective internal complaint handling systems and access to external mediation. These provisions are very onerous because they are prescriptive and comprehensive and likely to force intermediaries to review and change their current policies and processes.  For example, they not only have to provide a complaints handling process but they will also have to report annually on complaints handling and fund a "reasonable proportion" (which is at least half) of the total costs of the mediation. Group actions can also be brought against intermediaries for a breach of the regulation by certain organisations which defend the collective interests of business users.
Timing
The regulation must now be agreed by the European Parliament, the Council and the Commission and will come into force 6 months after its publication in the Official Journal of the EU.
On current timescales, it is likely to come into force during the UK's Brexit transition period, in which case it is expected to become part of UK law.
Why this matters
Intermediaries will clearly have to amend their terms and ensure their processes and internal policies are compliant. This is likely to necessitate comprehensive reviews of legal documentation, approaches to dealing with other businesses and development of processes and systems around conflict resolution.
Please contact one of our experts if you would like to discuss this regulation in more detail.