Energy and Utilities
Energy and Utilities Update | 17 July 2020
Published on 17th Jul 2020
Welcome to our latest update on regulatory and market developments in the energy and utilities sector. In this week's edition we look at the reforms to planning powers for battery storage projects, the delay in publication of the energy white paper, the release of the EU hydrogen strategy, and more.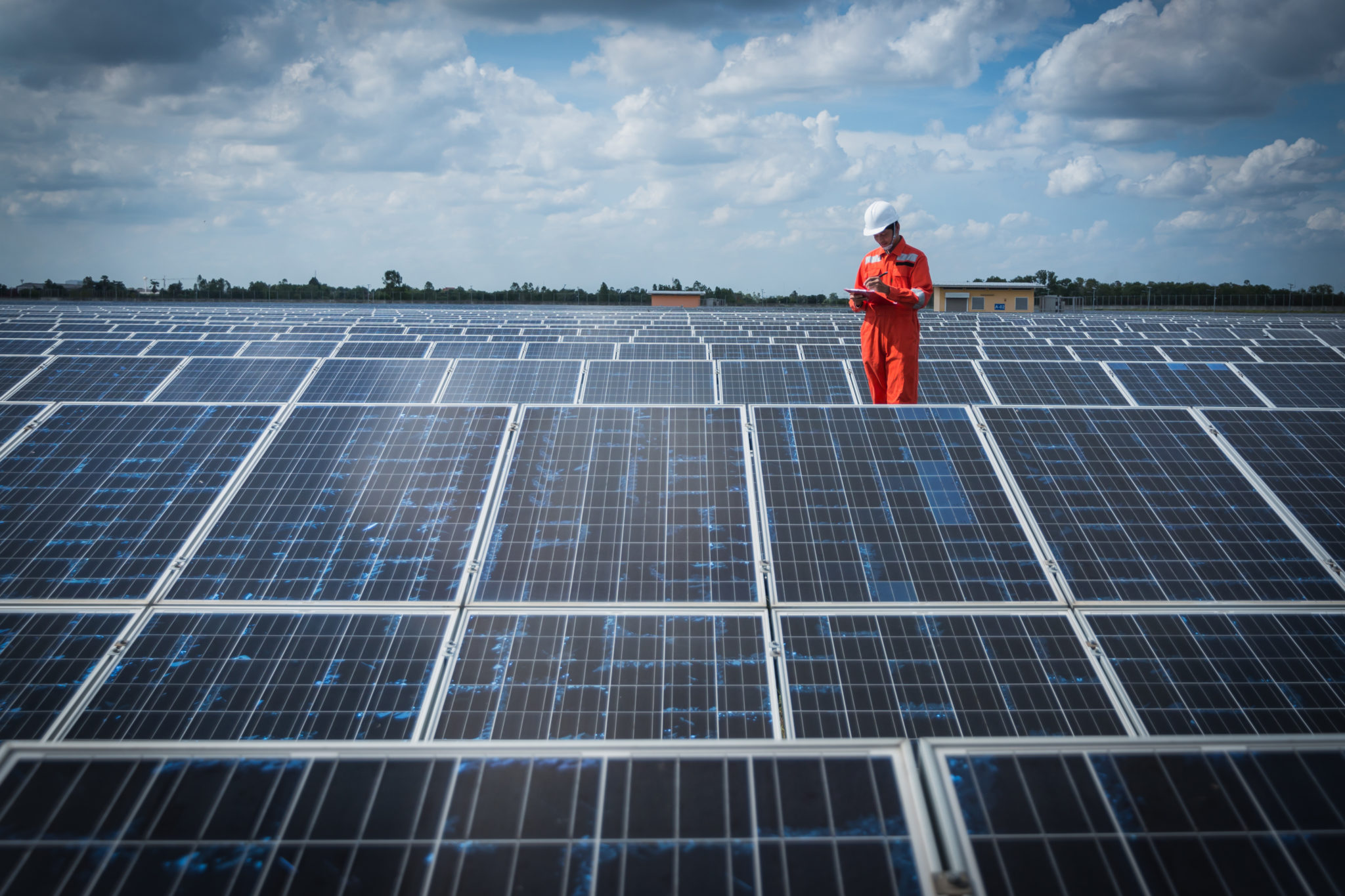 Capacity market parameters for T-1 and T-4 auctions announced
The Department for Business, Energy and Industrial Strategy (BEIS) has confirmed, in a letter to National Grid ESO, the parameters for the Capacity Market T-1 and T-4 auctions taking place in winter 2021.
BEIS has set the total target capacity at 41.6GW for the 2024/25 delivery year. This is broken down into a target capacity of:
2GW for the T-4 auction due to take place in February 2021 for the 2024/25 delivery year; and
4GW for the T-1 auction due to take place in January 2021 for delivery in 2021/22.
The target parameters take into account the disruption caused by Covid-19 and therefore stray slightly from the 0GW recommendation made for the T-1 auction by National Grid ESO in the Electricity Capacity Report 2020.
BEIS announces reforms to planning powers for battery storage projects
BEIS has this week announced its decision to hand planning powers over large battery storage projects to local councils in England and Wales. Under current planning legislation, any battery with a capacity bigger than 50MW in England, and 350MW in Wales, is considered a "Nationally Significant Infrastructure Project" (NSIP) and is dealt with by the Planning Inspectorate under the NSIP regime. The proposed changes will instead give local councils the power to determine planning applications for such projects. These changes will apply to all battery projects, but not pumped hydro.
The proposed changes will be made by secondary legislation which has already been tabled in Parliament. These new proposals have been introduced in response to reports that the current rules are distorting the investment decisions of battery developers, who are sidestepping the NSIP regime by building clusters of batteries which individually fall under the 50 MW threshold, instead of one larger battery. BEIS has stated that the reforms will help to deliver storage cells "five times bigger than those currently available" and "treble the number of batteries serving the electricity grid."
For more, see this insight by Osborne Clarke's planning team.
Energy white paper delayed until autumn at the earliest
The energy secretary, Alok Sharma, has announced that the much anticipated energy white paper, which was originally set to be published in the summer of 2019, has been delayed further. The government now hopes to publish the paper in the autumn alongside the Heat Strategy and Buildings Strategy, to ensure policy alignment.
It is hoped that the white paper will ensure that all those involved in the UK energy market, from generators through to Electricity System Operators and end-consumers, will be able to benefit from the shift towards decarbonisation. The publication of the paper has however been delayed on numerous occasions. This latest announcement from Mr Sharma is the third extension to the initial publication date of summer 2019.
EU hydrogen strategy published
The European Commission has released a hydrogen strategy, which recognises hydrogen as 'essential' for the EU's commitment to reach net-zero by 2050. The strategy sets out a road map for the advancement of renewable hydrogen, which is broken down into three phases:
supporting the installation of at least 6GW of renewable hydrogen electrolysers in order to produce up to 1 million tonnes of renewable hydrogen between 2020 and 2024;
increasing the capacity of installed renewable hydrogen electrolysers to 40GW, so as to produce up to 10 million tonnes of renewable hydrogen between 2025 and 2030; and
aiming for renewable hydrogen technologies to reach maturity between 2030 and 2050 and be deployed on a large scale to reach all hard-to-decarbonise sectors where other alternatives might not be feasible or have higher costs.
The Commission has also set up the European Clean Hydrogen Alliance, which brings together national and local public authorities, industry operators and other stakeholders to facilitate and implement the action points in the strategy.
Amazon starts sourcing bio-jet fuel in a bid to reduce air cargo emissions
Amazon Air, the cargo airline which operates more than 50 aircraft and exclusively transports Amazon packages, has signed a deal with fuel supplier Shell Aviation for the supply of six million gallons of bio-based sustainable aviation fuel. The fuel includes a mix of used plant oil, virgin plant oil and leftover fats from agriculture and is reported to produce 20% less carbon dioxide than traditional jet fuel. The six month deal follows a trial of the fuel by Amazon Air on two flights earlier this year.
The deal confirmation comes shortly after Amazon announced its goal to reach net zero by 2040. That announcement also saw the introduction of a 'Climate Pledge Fund' aimed at supporting the development of sustainable technologies and services. It also acknowledged that aviation, which still requires the use of liquid fuel, will be more difficult to decarbonise than road transport.
McDonalds to introduce electric vehicle charging points at Drive-Thru restaurants
In a UK first for a major restaurant chain, McDonalds has partnered with charging network InstaVolt to provide electric vehicle rapid charging points across its Drive Thru restaurants.  The capital for the project will be provided by the government's £400 million Charging Infrastructure Investment Fund, which is managed by private equity and infrastructure fund manager Zouk Capital.
The partnership furthers McDonalds' stated ambition to facilitate the creation of a new nationwide charging network which is able to cater to the increasing number of electric vehicles in the UK.  Transport Minister Rachael Maclean commented that the partnership is an important part of making electric vehicles "the new normal by installing rapid charge-points in busy, popular public spaces. "