Energy and Utilities
The Energy Transition | UK's largest ever EV charging contract awarded, 1 MW solar system for hire, and new report calls electricity grids 'weak link'
Published on 16th Oct 2020
This week we look at a report describing electricity grids as a 'weak link' in the power sector, calls for a negative emissions policy framework, the launch of the Oxford Offsetting Principles, and more.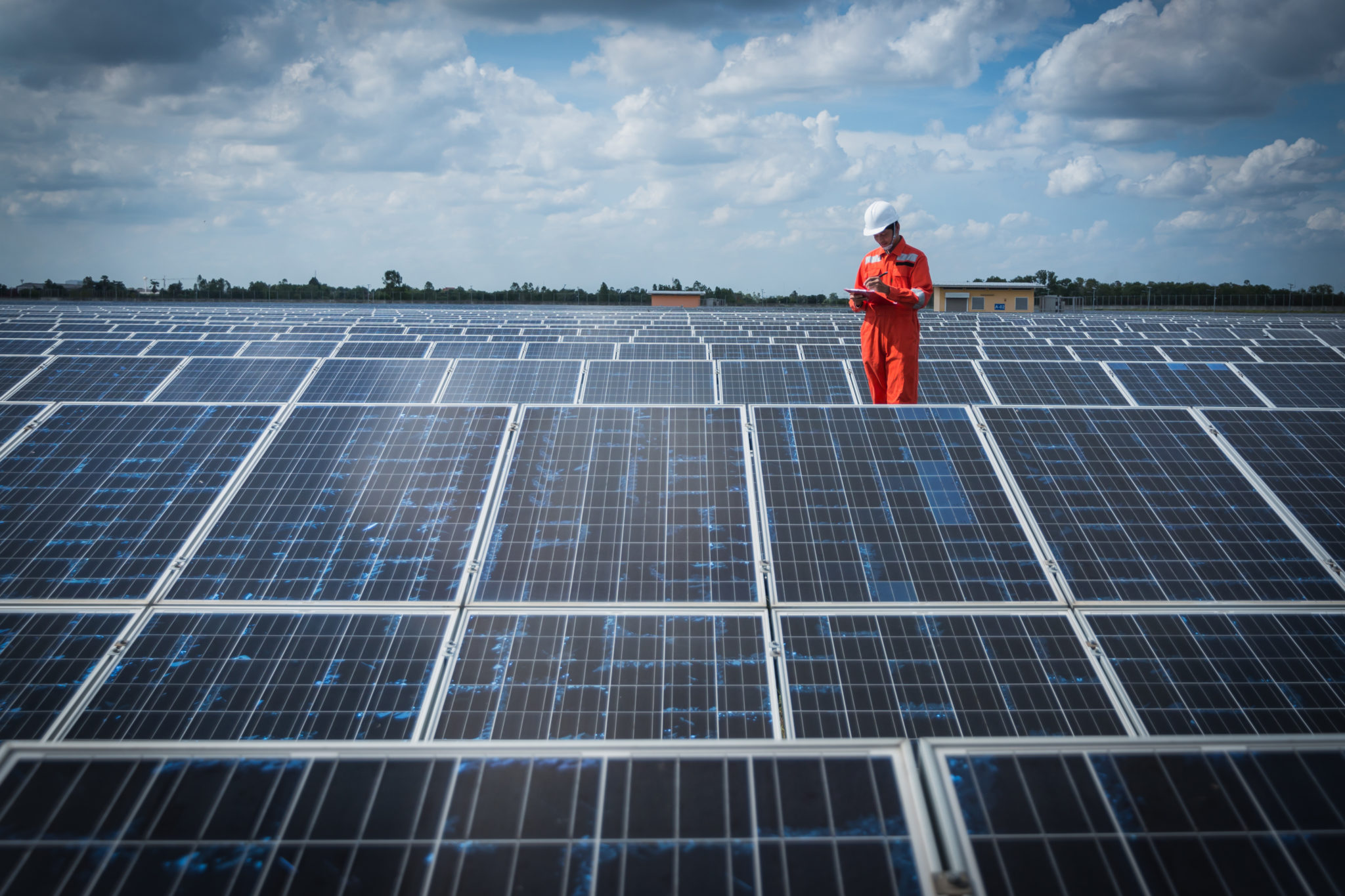 New report warns of electricity grids becoming a 'weak link' in the power sector
The International Energy Agency has warned in its annual World Energy Outlook report that electricity grids are becoming a "weak link" in the transformation of the power sector. According to the report, in many countries there is a disparity between the spending needed to introduce smart, digital and flexible networks and the revenues available to grid operators. This creates the risk of inadequate investment under current regulatory structures and will have implications for the future reliability and security of electricity supply.
The report includes a set of scenarios that explore different possible futures of the energy system. One such scenario is the Stated Policies Scenario, which provides a detailed sense of the direction in which today's policy ambitions would take the energy sector. This scenario, predicts that there will be a significant need for new transmission and distribution lines over the next decade. An expansion of more than 80% is expected to be needed compared to the rate of expansion seen over the previous decade. In the other scenarios set out in the report which map out a faster energy transition, the predicted need for expansion of electricity networks is even greater.
However, despite stating its concerns for the network, a rapid growth of renewables was predicted across all of the scenarios set out in the report. Hydropower is predicted to remain the largest renewable source of electricity, with solar projected to be the main driver of growth as new records for deployment are expected each year after 2022. Renewables are predicted to meet 80% of the growth in global electricity demand by 2030 in the Stated Policies Scenario.
New Coalition calls for a 'negative emissions' policy framework
A group of trade bodies and businesses (including the Renewable Energy Association and Heathrow Airport), have launched a new Coalition for Negative Emissions which has appealed to the UK government to commit to pursuing negative emissions.
In a letter addressed to Chancellor Rishi Sunak, the Coalition highlighted the critical need for a policy framework which supports the development of negative emissions technologies. The Coalition called for the government to adopt "low regrets interventions" to "build back a cleaner, greener economy in the wake of Covid-19". The "low regrets" interventions are threefold:
Commit to negative emissions in the 2020s and beyond.
Produce targeted policies which incentivise negative emission technology through a coherent regulatory regime.
Signpost commitment to negative emissions at COP26.
In the letter, the Coalition set out various examples of member initiated projects, such as Velocys' Altalto waste-to-jet fuel project, which the Coalition believe have set the foundations for negative emissions and a greener economy.
UK's largest ever electric vehicle infrastructure contract awarded
A landmark contract worth £21 million has been awarded to electric vehicle (EV) provider bp Chargemaster, in partnership with Scottish engineering company WGM Engineering, to supply Police Scotland with EV charging infrastructure. Matteo de Renzi, Chief Executive of bp Chargemaster said: "We are incredibly proud to be able to support Police Scotland through this landmark contract – the largest of its kind ever awarded in the UK."
Over 1,000 EV Chargers, 35 of which are classed as ultra-fast, are set to be deployed across 265 locations in Scotland. The deployment of ultra-fast charging points makes Police Scotland one of the first organisations to use this technology.
Scotland has a net zero target set for 2045 which is five years before the UK's target of 2050. In recognition of the need to make steps towards that goal, Deputy Chief Constable Will Kerr said that, "Police Scotland's Fleet Strategy is highly ambitious, with the aim of having the UK's first ultra-low emission blue light fleet by 2030."
British Gas Business signs green power deal with Lotus
Energy provider British Gas Business has signed a green power deal with Lotus, which will provide the car manufacturer with power purchased from 100% renewable sources, ensuring the electricity used across Lotus' UK sites is carbon neutral. The flexible contract, which began on 1 October and is backed by Renewable Energy Guarantees of Origin, also allows Lotus to develop its own onsite renewable assets to self-support its power needs and further its green credentials.
This deal follows a partnership announced in May 2020 (which we previously reported on) between Lotus and Centrica (the parent company of British Gas) to develop a new model for EV ownership that fully integrates future mobility and energy. According to Carl Cayliss, Vice President of Mobility at Centrica, the partnership will "make a significant positive contribution to the customer journey", by integrating cars, homes and mobile devices.
For hire: Aggreko's 1MW solar system
Aggreko, a mobile and modular power industry provider, has launched a service which allows consumers to hire a 1MW solar photovoltaic (PV) system. The system is available for hire for a minimum of five years, with deployment of the system taking three to four months. Karim Waznic, Managing Director of Aggreko Microgrid and Storage Solutions, described the system as a "a plug-and-play service for short or long-term needs…with no requirement of significant upfront costs."
The PV system can be integrated with Aggreko's battery storage service and is optimized for weak or off-grid applications. The PV panels also use a single-axis tracking technology, allowing the panels to track the direction of the sun, which has the potential to increase energy production by up to 20%.
The launch of the hire service comes after the successful installation of panels and a battery storage system at the Granny Smith Gold Mine in Western Australia. Aggreko deployed 23,000 solar panels with 2MW of battery storage system at the mine, which is set to reduce fuel consumption on site by 13%.
Report: UK's domestic heat 'extremely unlikely' to reach net-zero without policy overhaul
Current progress on heat decarbonisation is far too slow to achieve net zero by 2050, and it is extremely unlikely that heat decarbonisation will be achieved without significant policy interventions, according to a report published by UK Energy Research.
The report, titled "The pathway to net zero heating in the UK", examines the progress being made in residential heat decarbonisation against the UK government's own net zero emissions goal for 2050. Whilst acknowledging that emissions from heating have fallen by 11% since 1990, the report states that continuing decarbonisation at this pace would see the UK reach zero emissions from buildings in 235 years.
The failings identified in the report are principally attributed to a lack of government policy ambition, which "falls far short of delivering residential heat decarbonisation in line with the UK's net zero emissions targets". The report argues that new policies – such as the Heat and Buildings Strategy due later this year – need to go far beyond the current proposals for clean heat and energy efficiency, and must set out a trajectory to net zero in 2050. Such policies should use a combination of energy efficiency, heat pumps and district heating, which is the least-cost technology pathway for decarbonising heat in the next 10 years.
As an example of current policy proposals falling short, the April 2020 proposals for the Clean Heat Grant would provide support for 12,500 homes per year to switch to low carbon heating solutions. However, last year saw a record number in gas boiler sales: 1.67 million units were installed in British homes. Whilst the Clean Heat Grant will likely maintain a flat heat pump market, the boiler market continues to grow, exacerbated by the fact a majority of new homes are connected to the gas grid. The report recommends that the way to redress this balance is a combination of the following:
Long term policy stability.
Large-scale financial support programme for energy efficiency and low-carbon heat.
Local area-based planning approaches.
Cross-industry strategy.
Net Zero Aligned Carbon Offsetting Principles launched
On 29 September, academics from the University of Oxford launched the Oxford Principles for Net Zero Aligned Carbon Offsetting to help ensure that carbon offsetting is used in a way which is credible, and which actually helps to achieve a net zero society. Whilst offsetting can contribute to net zero strategies, especially in sectors that are hard to decarbonise (such as aviation and agriculture), it can result in greenwashing and create negative consequences for people and the environment if not done properly.
The Principles for credible net zero aligned offsetting are to:
Cut emissions first, check the environmental integrity of offsets used, and regularly revise offsetting strategy as best practice evolves.
Shift to carbon removal offsetting.
Shift offsetting to long-lived carbon storage.
Support the development of a market for net zero aligned offsetting.
The authors hope that the Principles will be a central resource for the design and delivery of net zero commitments by government, cities and companies, and that they will help to align work on credible offsetting around the world. They urge buyers to adopt and integrate the Principles into their offsetting activities, and hope that regulators will reflect them in the design of offsetting systems and net zero standards.
Competition for £10 million of innovative battery funding goes live
This week saw applications open for the Industrial Strategy Challenge Fund Faraday Battery Challenge, with a pot of £10 million available to projects focused on innovation to improve EV battery cost, efficiency and recycling.
The competition is split into two strands that are eligible for funding. The first is dedicated to innovation feasibility studies (namely early stage research) that can accelerate the development of technologies which have the potential to significantly advance the performance characteristics of batteries for electric vehicles. The second is dedicated to innovation research and development, which will look at proven battery technologies that, amongst other things, show a clear route to market beyond the end of the project, and the scalability of the technology for the chosen market.
Applications for both strands close at 11am on 9 December 2020. Feasibility study projects can range in size from £100,000 to £1 million, and last between three and 12 months. Research and development projects can be from £300,000 and £1.5 million and run over the same period.