Energy and Utilities
The Energy Transition | UK government set to put Energy Security Bill on hold
Published on 21st Sep 2022
Welcome to our top picks of the latest energy regulatory and market developments in the UK's transition to net zero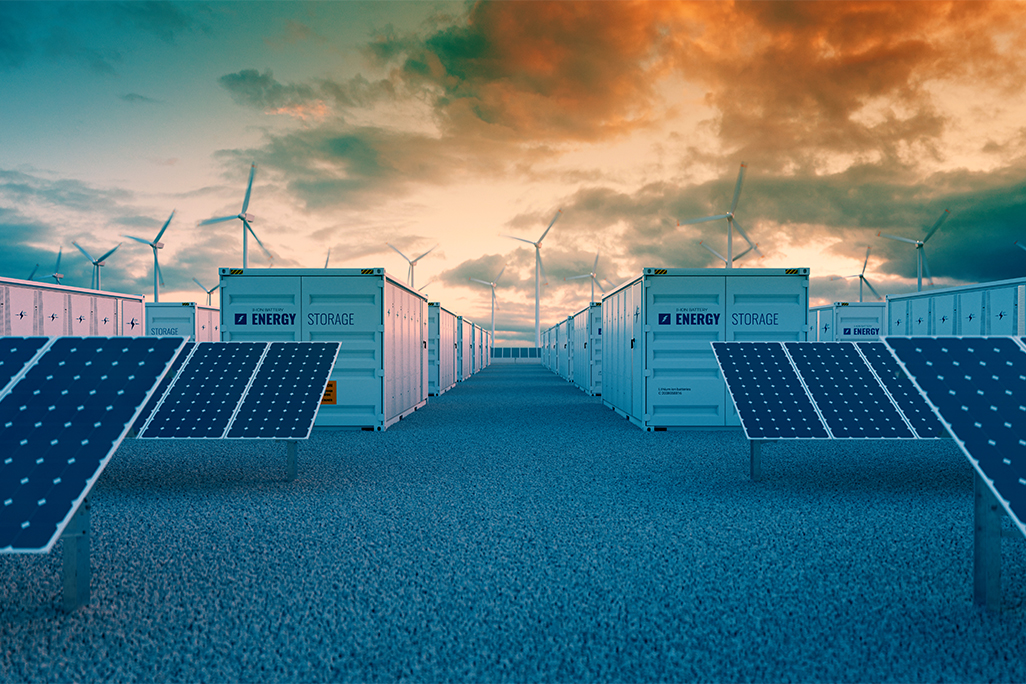 This week we look at the European Commission's proposed windfall tax on energy companies, the UK government's plans to put on hold its Energy Security Bill, the energy generation potential of warehouse roofs and how COP27 could be used to phase out fossil fuels.
UK government's energy security bill likely to be put on hold
Jacob Rees-Mogg, the new secretary of state for Business, Energy and Industrial Strategy (BEIS), is reported to have told his department's officials that the Energy Security Bill, which had previously been part of Boris Johnson's legislative programme announced in the Queen's Speech earlier this year, is to be put on hold.
The Energy Security Bill as introduced covers a wide range of policies, including the introduction of a new public body known as the Future Systems Operator, which would oversee the transition away from fossil fuels and towards making the UK less dependent on energy imports. The Bill also aims to increase competition in the energy industry, a move that it has been suggested could save consumers £420 million over the course of ten years. Another key policy contained in the Energy Bill was the pledge of £100 billion to the private sector by 2030 to develop low-carbon technologies, set up the UK's first CO2 transport and storage networks, and invest in the manufacture and installation of heat pumps.
It is now reported the Bill has been put on hold in favour of focusing on other objectives, including support schemes for businesses during the energy crisis, and breaking the link between electricity prices and increasing wholesale gas prices. The government also wants to find a way to localise pricing in order to vary the price consumers pay for energy that is dependent on their location in the UK with the aim of easing pressure on the energy industry, managing soaring prices and encouraging investment in renewables. The focus on providing support for businesses comes after more details were announced on the energy price cap for consumers. However, the government also announced that this support for businesses may not be implemented until November.
Due to the parliamentary recess, this measure has not been formally announced; however, it is possible that the Bill could be scrapped entirely and key provisions may be moved to other legislation. 
European Commission proposes windfall tax on energy companies
The European Commission president, Ursula von der Leyen, in her annual State of the Union address, has outlined a new proposal to impose a windfall tax on low-cost energy producers, including renewable and nuclear electricity generators. The Commission has suggested this could raise €140 billion to shield consumers amid soaring prices and the growing energy crisis.
The levy will target "excess profits" of energy producers by capping revenue at €180 per megawatt hour of electricity generated. This falls far below the current market price of electricity. Any surplus will be collected by Member State governments and redistributed for a variety of purposes, including promoting investment into renewables, lowering electricity costs as well as being passed directly to consumers.
The levy is targeted at non-gas generators such as wind, solar and nuclear because of the large profits being made as a result of the low cost of production of non-gas electricity, coupled with increasing energy prices due to a shortage in gas supply. Critics suggest this could deter investment in renewables; however, the Commission has justified the levy on the basis that these profits are both unprecedented and unexpected, and so should be shared.
The Commission has also proposed a separate windfall levy for fossil fuel providers, citing both fairness and the fossil fuel crisis as justifications. This levy targets excess profits of fossil fuel generators. Member State governments will collect all profits that are 20% above the average profits of the previous three years. It is estimated this could generate up to €25 billion and could be used to provide financial support to suffering businesses, helping finance energy projects as well as assisting in developing a greener EU.
Both proposals come after the Commission had originally suggested capping gas prices and, in particular, capping Russian gas prices as a means of tackling the energy crisis. These proposals were not widely supported by Member States due to the perceived concerns over a backlash from Moscow and the further threat to gas supplies that this could bring.
Unused warehouse roofs could generate 15GW of solar energy a year, the UK Warehousing Association says
A new report from the United Kingdom Warehousing Association (UKWA) has found that the UK could double its solar power capacity by installing solar panels on just a third of all unused commercial warehouse roofs.
In April 2022, the UK government's Energy Security Strategy aimed for a five times increase in solar by 2035. With 18,500 acres of roof, utilisation of these spaces would produce enough solar power to be capable of meeting the entire UK 2030 target (as set out in the National Grid's Future Energy Scenarios) by providing around 13.8 terawatt hours of electricity and 15 gigawatts of solar energy. It is estimated that it will also save 2 million tonnes of CO2 per year by reducing reliance on the grid.
Warehouse owners who are faced with climbing energy prices and struggling to pay for electricity off the grid could instead start generating their own power. The report estimates that this could save the logistics industry around £3 billion per year, reducing annual electricity costs by 40-80%. Reliance on solar power will also reduce exposure to electricity price volatility. The CEO of UKWA, Clare Bottle, says that efficiencies could be achieved through improvements in regulation.
The government's logistical problem with wanting to increase the country's solar capacity was space. However, if 20% of warehouse roof space was developed, the report found that it would avoid the need for additional land totalling the equivalent of 500,000 houses. 
Use COP27 to phase out fossil fuels, says global investor group
The Investor Agenda Group, a coalition of 532 investors with total assets under management of $39 trillion, has published an open letter lobbying governments to take action over climate change.
The letter urges governments to amend and toughen their 2030 targets if they do not align with the goal of limiting a global temperature rise to 1.5C. Levels of global warming have been predicted to reach 2.4C by 2100, exceeding the target set in the Paris Agreement to keep warming below a 2C rise, and preferably below 1.5C.
With significant action being taken internationally before the COP26 summit, the group petitions for the same enthusiasm as COP27 approaches in Egypt in November 2022. Among the group's suggestions are a fixed deadline to phase out coal and fossil fuel subsidies, alongside targets of eliminating the use of fossil fuels altogether in order to comply with the 1.5C target.
The statement also calls for international climate-reporting obligations, similar to the regime that applies in the UK currently. This would require reporting on climate-related risk and opportunities, as well as climate transition plans for listed and large non-listed companies.