Energy and Utilities
The Energy Transition | The ten point plan for a green industrial revolution, space-based solar power, investments in the electric vehicle industry
Published on 20th Nov 2020
This week we look at the UK government's ten point plan for a green industrial revolution, space-based solar power, recent investments in the electric vehicle sector, and more.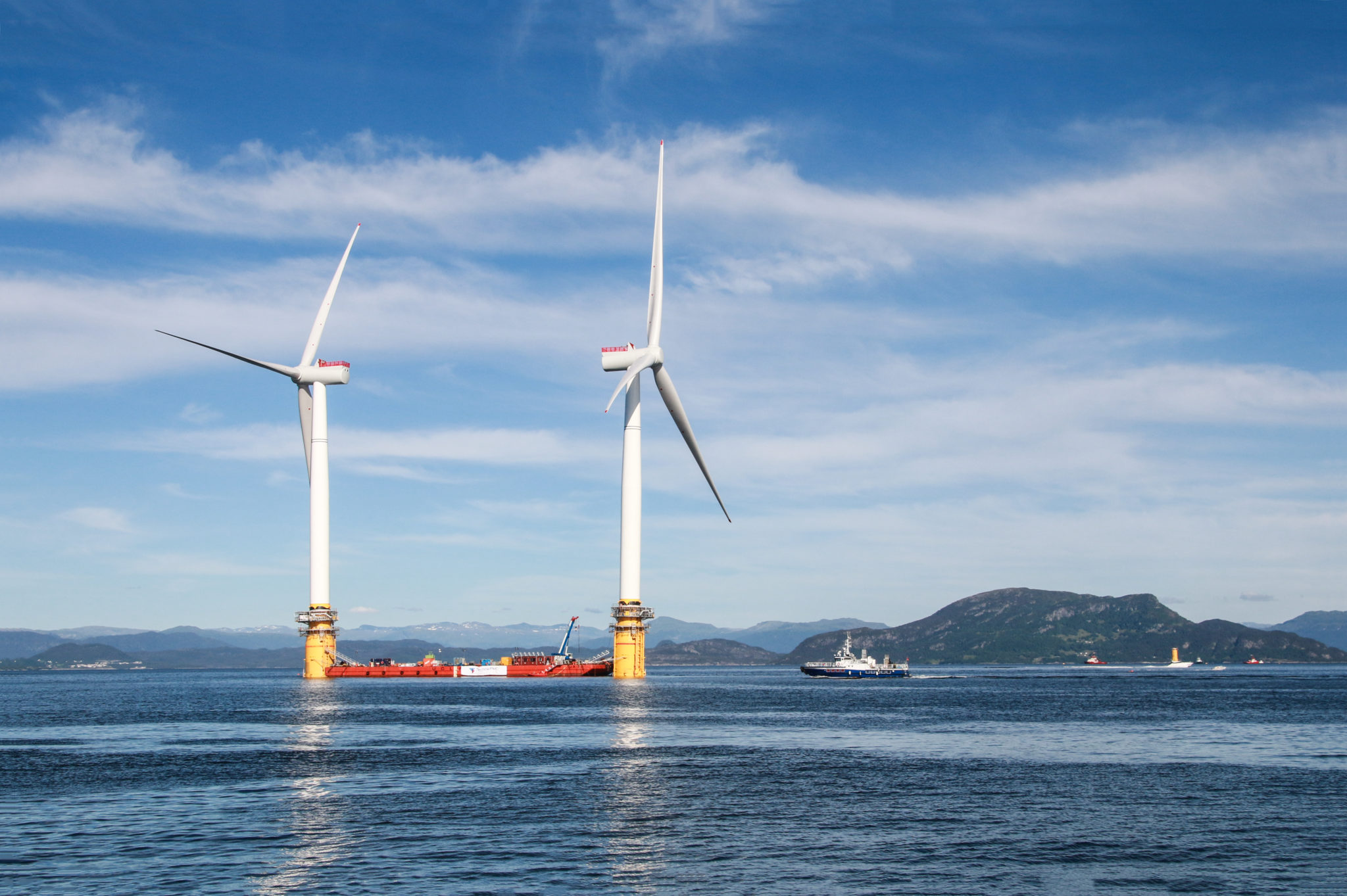 Boris Johnson unveils £12bn ten point plan for net-zero transition
The Prime Minister's highly anticipated ten point plan for a green industrial revolution was released on 17 November. Clean hydrogen, carbon capture and storage, zero-carbon transport and offshore wind are all central to Boris Johnson's plan to enable the UK to meet the target of net-zero emissions by 2050. The plan will support up to 250,000 green jobs and the government hopes that the £12bn invested under the plan will be accompanied by significant private sector investment.
The 10 points in the Prime Minister's plan are:
Offshore wind: the UK will host 40GW of offshore wind by 2030, supporting up to 60,000 jobs.
Hydrogen: £500m of investment to generate 5GW of low-carbon hydrogen production capacity by 2030 and to explore the use of hydrogen as a fuel for UK homes.
Nuclear: £525m to support up to 10,000 jobs and rollout small generation projects.
Electric vehicles: the ban on the sale of new petrol and diesel vehicles has been moved forwards to 2030, and £1.3bn is committed to charging infrastructure.
Public transport: £5bn to be funnelled into cycling, walking, and low-carbon buses.
"Jet Zero" and greener maritime: funding to support low-carbon innovation, including £20m for maritime.
Homes and public buildings: £1bn starting next year to improve energy efficiency in homes, schools and hospitals.
Carbon capture: £1bn has been committed to target the removal of 10MT of carbon dioxide by 2030.
Nature: 30,000 hectares of trees planted annually. £5.2bn ring-fenced for flood defences.
Innovation and finance: supporting the development of new technologies in order to make the City of London the global centre of green finance.
The release of the plan has received a mixed response from the energy sector. While many have welcomed  the earlier 2030 ban on the sale of petrol and diesel cars, the lack of focus on renewable generation technologies such as onshore wind, solar and energy storage has drawn criticism. However, the plan is a significant step in the UK's path to net-zero, with further plans to reduce emissions expected to follow over the next year.
Consultation launched on CfD and capacity market operational cost budgets
The Department for Business, Energy and Industrial Strategy (BEIS) has issued a consultation on the proposed budget of the Low Carbon Contracts Company (LCCC), the counter party for Contracts for Difference (CfDs). The LCCC has requested an annual budget of £20.847 million for 2021/22, which represents an increase of almost £3.4 million from its £17.485 million budget for 2020/21. The consultation also looks at the proposed budget for the Electricity Settlements Company (ELC), which fulfils the equivalent role for Capacity Market contracts. The ELC has proposed a small decrease in its budget for 2021/22 to just below £7.5 million.
The LCCC intends to use this additional financing to deal with a growing number of contractual events and to prepare for the fourth CfD allocation round which is due to take place next year. It also intends to use almost half of the financing as a contingency against failing electricity demand and legal disputes.
'Electric super-highway' to join Scotland and England
Scottish Power, National Grid and SSE have set out a plan to build underwater power cables, dubbed the Eastern Link, which will transfer enough power from Scottish offshore wind farms to power around 4.5 million homes in England. The sub-sea high-voltage power cables will run for 270 miles along the east coast of Scotland, eventually linking with Northern England.
The Chief Executive of SSE, Alistair Phillips-Davies, said that the project was "essential to delivering the UK's 40GW offshore wind target by 2030" which Boris Johnson announced earlier this year, and which was reinforced as part of his ten point plan.
The sun never sets in space: government backs space-based solar power research
The government has announced that it is backing a new research project into space-based solar power (SBSP), which has been commissioned by the Frazer-Nash Consultancy, as part of the UK's commitment to deliver on its net zero 2050 target. Science Minister, Amanda Solloway, said that "[s]olar space stations may sound like science fiction, but they could be a game-changing new source of energy for the UK and the rest of the world."
The research will explore the potential deployment of large solar panel satellites which will harness solar energy and convert that energy into radio waves which are then transferred to ground-based receivers connected to the grid. One of the most challenging aspects of SBSP is the assembly of the satellites whilst in orbit, which is necessary given the size of the solar panels. Chief Executive of the UK Space Agency, Dr Graham Turnock, is a strong supporter of SBSP, stating that, "the Sun never sets in space, so a space solar power system could supply renewable energy to anywhere on the planet, day or night, rain or shine."
Planning reform: ban new connections to gas grid?
A report commissioned by the Institute for Public Policy Research (IPPR) has recommended the development of a "local and combined authority planning strategy for low-carbon new homes"in North England. The report recommends that this planning strategy prevents new homes from connecting to the gas network "imminently", and that existing  homes should be retrofitted within the next decade.
The UK government announced in 2019 that by 2025 gas heating for new homes would be banned. However, the IPPR report advocates the need for imminent change, which could create 77,000 new green jobs.
Heat decarbonisation to be primed by new mechanisms
In a policy paper setting out further details of the Prime Minister's ten point plan for a green revolution, the government has set out the new mechanisms and market-led incentives behind its strategy to boost the rollout of heat pumps, hydrogen and carbon capture.
Further details on the revenue mechanisms for private sector investment to help boost these industries, and specific regulatory support for heat pump deployment will be released by the government in 2021.
WPD releases real-time power flow data to aid operational decisions
Western Power Distribution (WDP) has released its new real-time power flow data access tool as it looks to ramp up its digitalisation programme. This new resource gives customers and stakeholders access to live data on energy production and use across their region. This tool forms part of the company's digitalisation strategy, which WPD released in September with the aim of delivering a more economic and efficient service as it transitions to net zero.
Jonathan Berry, WPD's DSO digitalisation & data manager, said that "understanding what is happening across the network on a real-time basis will become increasingly important to our customers, helping them to make better operational decisions". WPD believe that the real-time data resource will provide three main benefits to network stakeholders:
Better connections and planning.
Supporting cutting edge research.
Democratising innovation.
Substantial investments give boost to EV sector
Significant electric vehicle (EV) investments announced this week include the following:
Ahead of the newly announced 2030 ban on the sale of new petrol and diesel vehicles, the government announced that it it will spend £1.3 billion on accelerating the rollout of EV chargepoints, while also making £582 million of grants available to incentivise the purchase of EVs. The government will also invest nearly £500 million to scale-up the production of EV batteries in the UK.
Car manufacturer Volkswagen announced that it will invest €73 billion into developing hybrid and electric cars over the next five years. €35 billion will be spent on new battery EVs, and €11 billion will be spent on the development of hybrid versions of existing models. To further Volkswagen's focus on developing new software, an extra €27 billion will be spent on digitalisation.
UK battery storage and EV operator Zenobe Energy has secured a £150m investment from Infracapital, the infrastructure division of investment manager M&G Plc. The funding will support the growth of Zenobe's grid-scale battery services and EV charging infrastructure services. Combined with debt facilities, Zenobe estimates that this will allow it to deploy around £450m in these sectors.