Energy and Utilities
The Energy Transition | RWE Renewables begins construction of offshore windfarm, Jaguar Land Rover to test hydrogen fuel cell car, and SP Energy Networks to invest £13 million in Glasgow
Published on 18th Jun 2021
This week we focus on RWE Renewables' construction of Sofia offshore windfarm project, Jaguar Land Rover's prototype hydrogen fuel cell electric vehicle, SP Energy Network's £13 million investment in Glasgow's electricity distribution network, and more.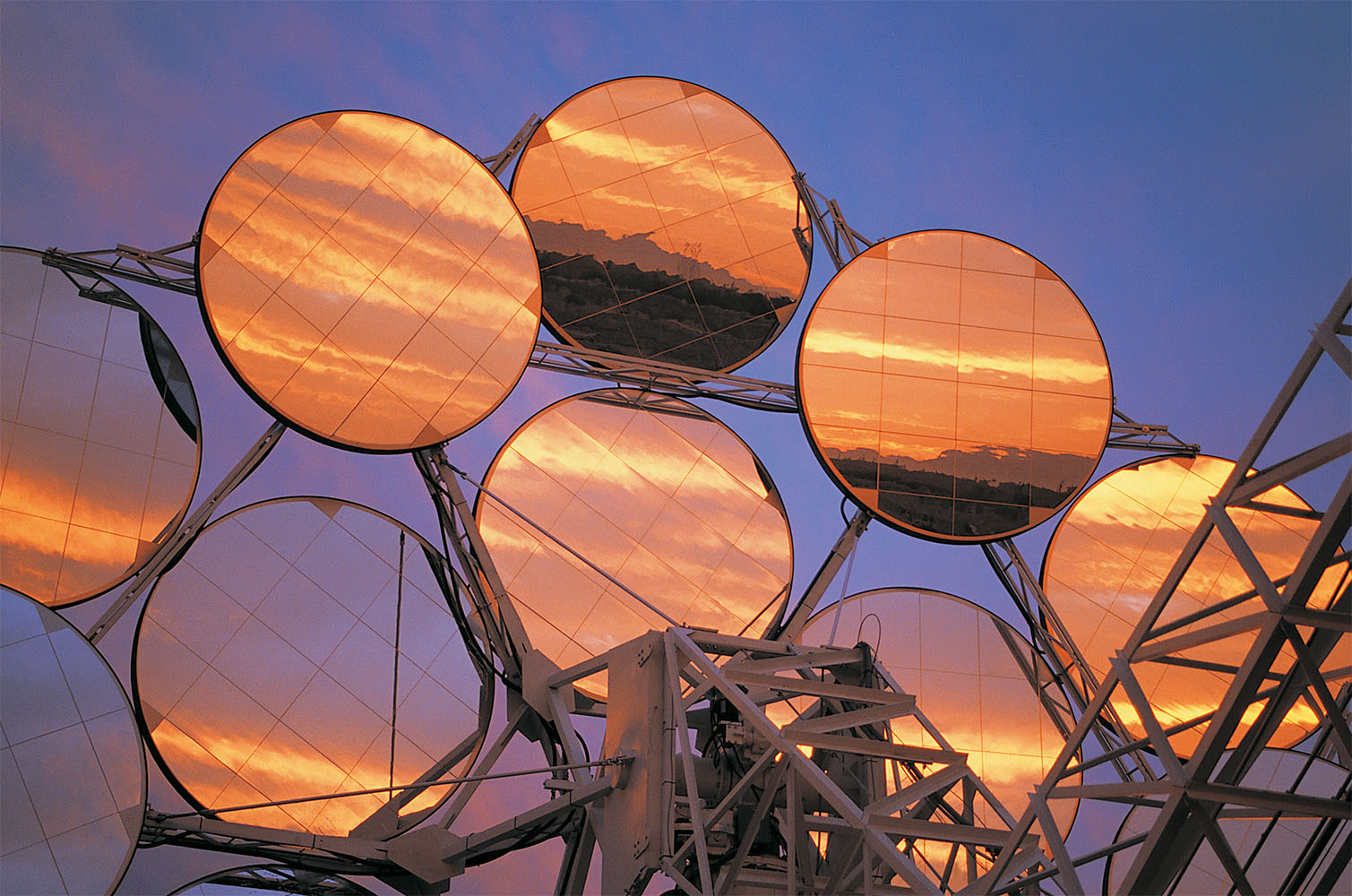 RWE Renewables begins construction of its Sofia offshore windfarm
RWE Renewables has commenced construction of its Sofia offshore windfarm project. The windfarm will be located on Dogger Bank in the North Sea, 195 kilometres from the North East coast.
The construction will start with preparatory works on a new high-voltage direct current converter station in in Teesside, which is due to be installed in early 2022. RWE will also begin initial works on a seven kilometre onshore cable route at the same time. Sven Utermohlen, Chief Operating Officer for global offshore wind at RWE Renewables, said that "achieving this start-of-construction milestone for Sofia offshore windfarm is a great moment for the entire RWE Renewables team and a fantastic tribute to 11 years' hard work and collaboration".
The project will comprise of 100 of Siemens Gamesa's new 14MW turbines. These are currently the largest and most powerful wind turbines on the market, with 108-metre-long blades and a rotor diameter of 222 meters. The total capacity of the project will be 1.4GW and it will require £3 billion of investment, making it RWE Renewables' largest windfarm under construction.
Jaguar Land Rover to begin hydrogen car tests in 2021
Jaguar Land Rover (JLR) has announced that it is developing a prototype hydrogen fuel cell electric vehicle (FCEV) based on the Land Rover Defender, which will begin testing in 2021.
FCEV's generate electricity from hydrogen which then powers an electric motor, and can provide high energy density and a quick rate of refuelling. JLR's tests this year will focus on making improvements to both vehicle range and refuelling capabilities, which are currently common barriers to FCEV adoption. Though the concept is currently in its prototype stage, it will form part of JLR's long-term aims to achieve net zero tailpipe emissions by 2036, and net zero carbon emissions across its supply chain, products and operations by 2039.
Ralph Clague, JLR's head of hydrogen fuel cells, said "[w]e know hydrogen has a role to play in the future powertrain mix across the whole transport industry, and alongside battery EV's, it offers another zero-tailpipe-emission solution for the specific capabilities and requirements of JLR".
SP Energy Networks offer £13 million boost to Glasgow's network capacity
SP Energy Networks has confirmed that it will provide a £13 million investment to update the electricity distribution network in Glasgow – the host city for November'sCOP26 summit.
The areas that will receive an initial £6 million in investment are those surrounding the COP26 venues, which will receive new electrical circuits to ensure that additional demand in the city can be met from an existing substation. Once COP26 has concluded, a new substation will be built to house this new equipment and generate more electricity capacity for the city centre.
It is hoped that this increased capacity will be used to facilitate future green developments alongside the connection of low carbon technologies. An additional £6 million in funding will go towards the commissioning of a new substation by the end of 2022, which will be used to help phase in electric buses and charging infrastructure from 2023.
Frank Mitchell. Chief Executive Officer of SP Energy Networks, said "the £13 million funding will not only enable the delivery of COP26 later this year, but it will play a part in Glasgow achieving its own climate change ambitions".
UK Infrastructure Bank launched
The government-backed UK Infrastructure Bank launched this week, with the twin aims of tackling climate change and supporting regional economic growth. The bank will have an initial budget of £12 billion of capital to deploy as well as £10 billion in government guarantees, and will aim to unlock a further £40 billion in private investment. Rishi Sunak, Chancellor of the Exchequer, said "the UK Infrastructure Bank will accelerate our ambitions for tackling climate change and levelling up, while creating new opportunities across the UK as part of our Plan for Jobs".
The last taxpayer backed bank established to tackle climate change was the Green Investment Bank, which was sold to Macquarie in 2017, five years after its launch.
Royal Mail plans ten-fold increase in electric vehicle fleet
Royal Mail has announced plans to introduce around 3,000 new low-emission vans to its UK fleet. The addition of these electric vehicles (EVs) would bring the total amount of EVs operating in Royal Mail's fleet to 3,300, which represents a ten-fold increase.
The first of the new vehicles will begin operating this summer, and will initially be rolled out in ultra-low emission zones and green cities. As part of the plan, all Royal Mail delivery offices set to receive the vehicles will be fitted with EV charging points. Royal Mail has outlined that it is aiming to convert its fleet entirely to EVs and alternative fuels, but has not yet set a target date to achieve this.
Simon Thompson, Chief Executive Officer of Royal Mail, said that "[d]ue to our feet on the street delivery model, we are the clear leader in low emissions per parcel in the UK. Electrification of our vehicle fleet will strengthen our advantage. That's good for our customers, our people and the planet."
SMS secures one million smart meters from Aclara
Meter asset provider SMS has announced an agreement with supplier Aclara to deliver 1 million smart meters in the UK. This commitment will see SMS continue to install Aclara smart meters for its clients as part of the government-mandated push to rollout smart meters nation-wide. It will also mean that SMS will become the first meter installer, manager, and operator to offer Aclara's complete portfolio of second generation (SMETS2) gas and electric smart meters to the UK utilities market.
The two companies have previously worked together to develop SMETS2 smart meters, which utilise new technology which has the potential to unlock around 25% of the total UK housing stock that currently experiences connectivity issues. This could enable millions of additional homes to install smart meters. The agreement will see SMS become the first installer, manager and operator of Aclara's SMETS2 smart meters to the UK utilities market. As it stands, SMS has installed more than 1.5 million domestic smart meters in the UK, and plans to deliver an additional 2.5 million through its energy supplier agreements.
Tim Mortlock, Chief Operating Officer of SMS, said "[o]ur partnership with Aclara is not just about volume, it is also about delivering real innovation. As we continue to work together to develop next generation devices for the UK market, our aim is to help energy suppliers and consumers realise maximum benefit from the smart transition".
Britain on track for periods of zero carbon electricity by 2025
National Grid ESO has released a report stating that Britain's electricity system is on track to be powered free of fossil fuels and at 100% zero carbon for short periods by 2025.
At present, National Grid's control room needs to draw on conventional sources of power generation (such as gas) to allow it to deliver system reliability. However, by 2025 it is anticipated that it will be capable of reliably delivering electricity without using any fossil fuels for certain periods, provided there is enough zero carbon generation available. Fintan Slye, National Grid's Executive Director, said that though these periods may be short at first, this development "will still be a significant milestone on the road to net zero and these periods will quickly extend".
Since 2016, Britain's electricity supply has been over two-thirds zero carbon for 5,000 half hour periods, and in 2019 fossil fuelled electricity was outstripped by zero carbon electricity generation for the first time. The data has been released ahead of the COP26 climate summit in November, and displays Britain's growth in renewable energy generation and progress towards net zero.