Energy and Utilities
The Energy Transition | Ofgem approves Transmission Entry Capacity Amnesty
Published on 21st Aug 2023
Welcome to our top picks of the latest energy regulatory and market developments in the UK's transition to net zero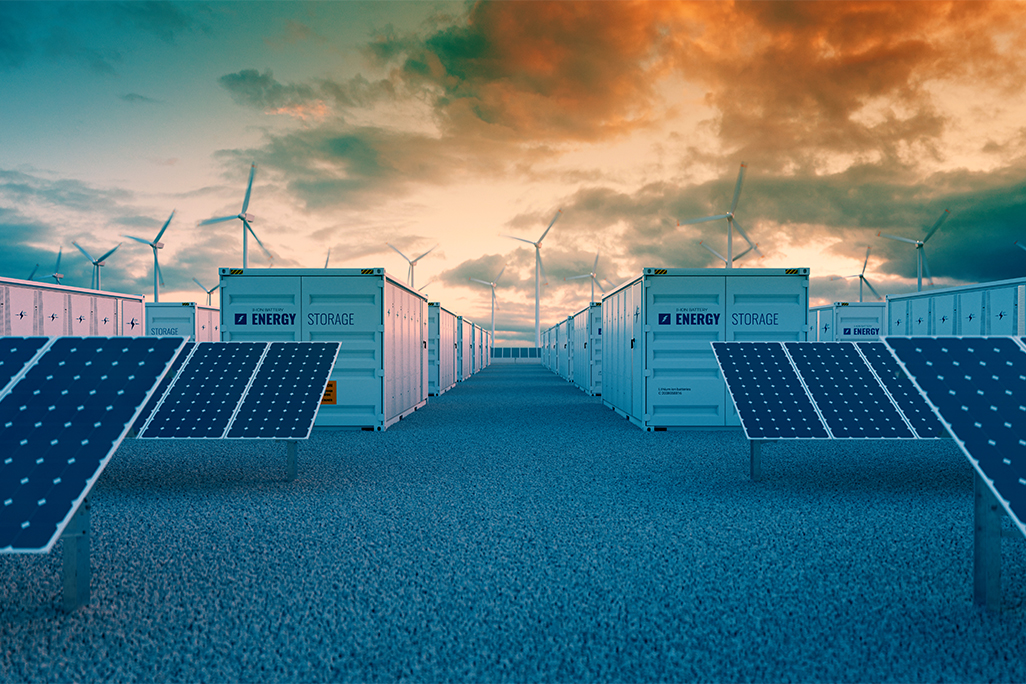 This week we look at Ofgem's approval of National Grid ESO's Transmission Entry Capacity Amnesty, and more.
Ofgem approves National Grid ESO's Transmission Entry Capacity Amnesty
Ofgem has approved plans to allow National Grid ESO (ESO) to grant a Transmission Entry Capacity amnesty. Under the amnesty, developers of 52 projects which have expressed an interest in being removed from the grid connection queue, will be offered the opportunity to give up their place in the queue without incurring cancellation charges.
The amnesty aims to address the backlog of projects waiting to connect to the grid and is expected to free up 8GW of capacity for new projects. The ESO will now go back to project developers to confirm whether they remain interested in leaving the queue. The amnesty offer will remain open until 30th September 2024, after which cancellation charges will be applied as normal.
The cost of the amnesty is expected to be in the region of £40 million which will be recouped through customer bills via transmission network charges.
AI to help UK industries cut carbon emissions on path to net zero
The government has announced £1 million in funding for AI initiatives that aim to decarbonise UK industry and boost generation of renewable energy. The funding, which will be split across 12 AI schemes, forms part of the government's £1 billion Net Zero Innovation Portfolio. Some of the projects which will receive the funding include the following:
Secqai Ltd. to support the development of new ultra-low-power AI technology, which mirrors the neural structure of the human brain. This new system will consume a fraction of the power of traditional AI hardware, helping to cut its carbon footprint
Open Climate Fix Ltd. to develop AI that will support the connection of solar power to the grid. The technology will use satellite and weather data to forecast the amount to solar power being transferred to the grid, to reduce network congestion and maximise the amount of renewable energy transmitted.
io Ltd. to create a new agriculture robotics that will provide an automated soil and crop health monitoring system, to support decarbonisation in crop management and dairy farms.
The government also simultaneously announced a further £2.25 million under its AI for Decarbonisation Programme to support further AI innovations, with the aim of cutting emissions specifically in the energy sector. Energy firms, software developers and innovators have until 10 October 2023 to apply.
Octopus and UKPN offer free electricity during periods of abundance
Octopus Energy has announced its collaboration with electricity distribution network operator UK Power Networks (UKPN), to allow households to utilise excess renewable energy at no extra cost. Selected Octopus Energy customers will receive the surplus renewable power from the grid free of charge at times when supply is particularly high, for example during periods of notably sunny or windy weather.
Under the new arrangement, UKPN will inform Octopus Energy of its forecast, allowing Octopus to send customers a notification of the times they can benefit a day in advance. This new collaboration will allow excess supply to be removed from the grid in an attempt to avoid the difficulties faced by the transmission grid when energy supply exceeds demand. It represents one of the alternative means of balancing the grid which are being explored by grid operators to avoid simply turning off renewable generators in these circumstances.
Sotiris Georgiopoulos, Director of Distribution System Operator at UKPN, stated that "tapping into customer flexibility means we can connect more renewable energy, keeping costs down for our customers."
Ofgem seeks feedback on methods to increase domestic flexibility
Ofgem has announced that it is looking for consumer input into how domestic customers can increase their demand-side responses in relation to devices such as heat pumps and electric vehicles.
Domestic demand side response (DSR) is an important part of ensuring that rising demand for energy is matched to what is an  increasingly intermittent energy supply (due a greater proportion of renewably generated energy in the UK's energy mix). Ofgem has commented that this is an essential step in moving towards the decarbonisation of the electricity system by 2035.
Engaging with DSR requires a change in consumer behaviours and habits to adjust energy consumption to reflect the needs and requirements of the energy system. Ofgem has indicated that DSR could bring about significant savings on consumer energy bills, as well as reduced overall system costs.
In a drive to increase the number of consumers engaging with flexible energy models, Ofgem is seeking input from stakeholders into what steps are needed to increase consumer willingness to transfer to more flexible energy consumption models.
Deputy director of digitalisation and innovation at Ofgem, Marzia Zafar, highlighted that, "domestic demand-side response is about optimising the way we consume energy so it works best for a decarbonised energy system and consumers. The key to unlocking high consumer uptake is making it both attractive and easy to participate in."
Ofgem's deadline for responses is 29 September. Once the deadline has expired, a period of review will take place, during which time the regulator expects to host a series of workshops to review and consider all feedback from stakeholders.
Renewables predicted to be 61% cheaper than gas by 2025
The Department for Energy Security and Net Zero has published a report stating that offshore and onshore wind is set to be 61.4% cheaper than gas in 2025.
Gas prices are estimated to rise to £114/MWh by 2025, with offshore and onshore wind prices predicted to fall to £44/MWh and large-scale solar to fall to £41/MWh.
Chis Hewett, chief executive of Solar Energy UK, said: "[t]his is yet another ringing endorsement of solar energy in the UK and further justification for the government's target to reach 70GW of capacity by 2035."
This article was written with the assistance of Jack Duffy and David Herron, trainee solicitors.