Energy and Utilities
The Energy Transition | Government publishes outcome of Capacity Market consultation, new heat pump to be installed in London, and UK Hydrogen Strategy released in July
Published on 25th Jun 2021
This week we focus on the outcome of the consultation on improving the Capacity Market, E.ON's new London heat pump installation, confirmation that the UK Hydrogen Strategy will be published next month, and more.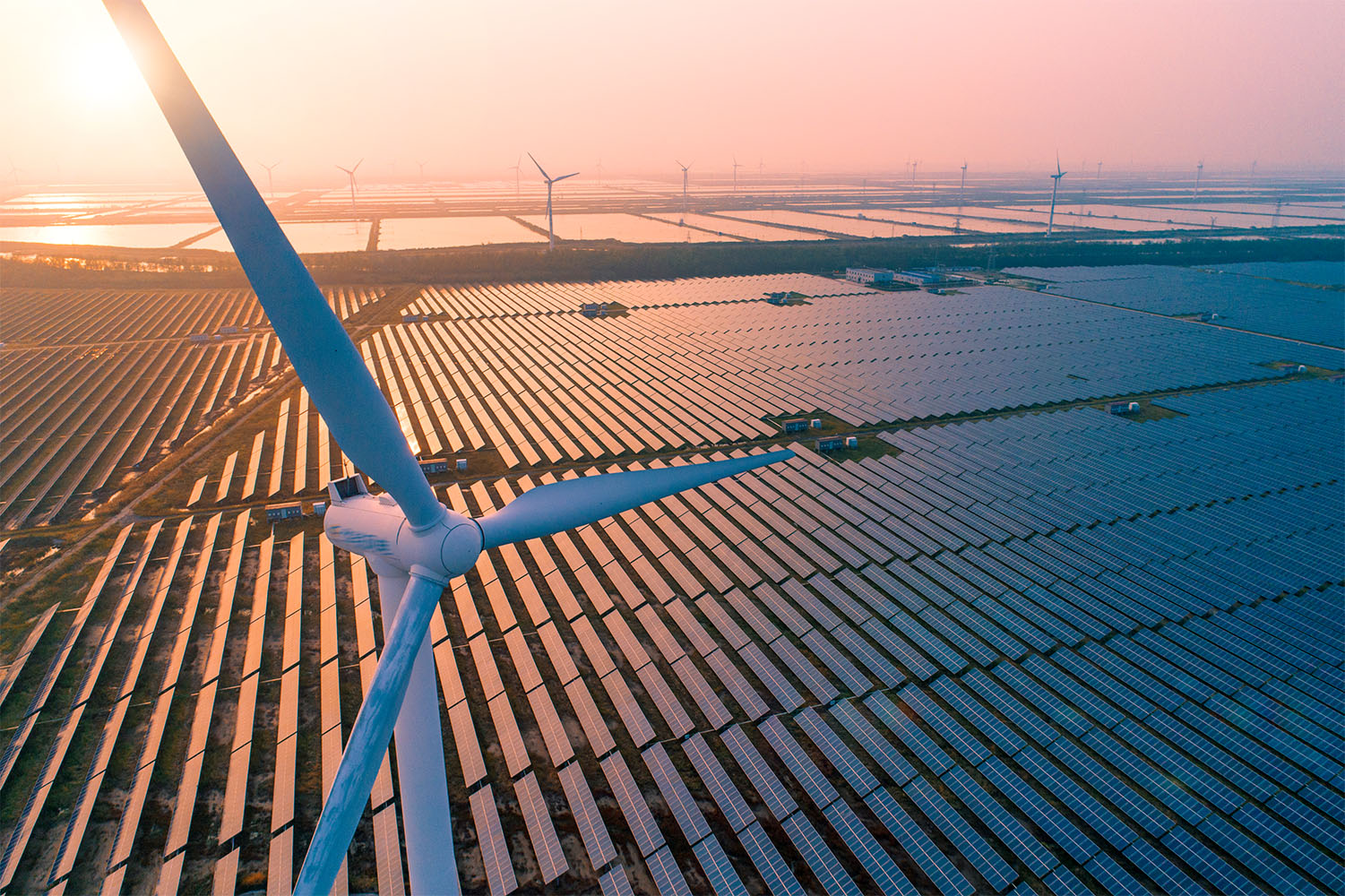 Outcome of Capacity Market consultation published
On 21 June, the Department for Business, Energy & Industrial Strategy (BEIS) published its response to the consultation on proposed incremental and technical improvements to the Capacity Market mechanism ahead of the opening of the prequalification window for the next auction round (T-4 and T-1) in summer 2021.
BEIS confirmed that it will proceed with most of the changes as proposed, however this will not include its proposal requiring all Capacity Market Units (CMUs) to be registered as Balancing Mechanism Units at this time, following negative feedback received from stakeholders. The headline proposals which will be implemented include:
Preventing certain secondary trades from being rendered ineffective when the transferor's Capacity Agreement is terminated.
Allowing refurbishing plant to have the same Long Stop date as new plant.
Extending the coronavirus easements relating to the extended long-stop date, the extended deadlines for Metering and demand side response (DSR) Tests for DSR CMUs, and Independent Technical Expert certificates in relation to progress reports. The easement around appeals will not be changed and will continue to be in place for CMUs that were awarded an agreement before 1 April 2021.
The changes will be implemented via the Electricity Capacity (Amendment) Regulations 2021, which will be laid before Parliament shortly.
E.ON begins work on City of London heat pump installation
E.ON has announced that works have started on the installation of a new heating and cooling system in the City of London that is designed to help the Square Mile deliver on its goal of net zero emissions by 2040.
The heat pump is being installed at E.ON's Citigen energy centre, and will draw on natural warmth from the earth combined with recycled waste heat from power generation which would otherwise vent into the atmosphere. This energy will be stored within three boreholes extending 200 metres below the ground, which can then be used to provide zero carbon heating and cooling for buildings through a network of super-insulated pipes. The project will add 4MW of extra heating capacity in the City of London, which is the equivalent to heating 2,300 average UK homes. It will also add a further 2.8MW of cooling capacity to customers.
Michael Lewis, Chief Executive of E.ON UK, said "tackling the environmental impact of heating, especially in densely populated areas, will be key to meeting the UK's 2050 net-zero target. In taking the next step and installing heat pump and geothermal technology at Citigen we're making a powerful statement of what can be done to reduce carbon usage on a large scale".
InterGen unveils plans for hydrogen power plant
InterGen and HyNet North West have unveiled plans to create a new low carbon power station at InterGen's Rocksavage power plant in the Liverpool City region. InterGen has owned and operated the gas-fired Rocksavage plant for nearly 25 years, but its close proximity to HyNet North West's hydrogen network has provided InterGen with the opportunity to modify its existing generating plant to consume a blend of hydrogen and natural gas.
The power station currently has a capacity of 810MW, and InterGen anticipates that HyNet's hydrogen network will supply enough hydrogen by 2028 to convert the power station to run on 100% hydrogen, as the technology becomes available. David Parkin, HyNet's Project Director, said "our partnership with InterGen at Rocksavage shows just how great an impact HyNet will have on the region – decarbonising homes, workplaces, travel and industry".
UK Hydrogen Strategy to be released next month
In other hydrogen-related news, Energy Minister Anne-Marie Trevalyen has stated that the UK Hydrogen Strategy will be published before the summer recess on 22 July. The strategy will set out the government's plans on generating its ambitious target of 5GW of low carbon hydrogen capacity by 2030.
National Grid announces conversion of gas power turbines to provide inertia
National Grid Electricity System Operator (NG ESO) has announced that two gas turbines at Triton Power's Deeside Power Station have been repurposed to provide inertia and reactive power.
Deeside Power Station originally consisted of two Alstom 13E2 gas turbines, an Alstom steam turbine and two CMI Heat Recovery Steam Generators, which were shut down in March 2018 and have been in preservation since. From the 18 June 2021, the two gas turbines began providing inertia and reactive power in order to keep the electricity system running at the right frequency. It does this by using a small amount of power from the grid to spin the rotors and provide stability. The stability contract, which was awarded in January 2020, will procure the same amount of inertia as around five coal-fired power stations, and will save up to £128 million over the duration of the six year contract.
Julian Leslie, NG ESO's Head of Networks, said "innovations such as this, part of our new approach to system stability, are cheaper and greener than the alternative, reducing emissions and saving money for electricity customers".
Ofgem consults on proposal to review competition in the electricity distribution connections market
Ofgem has released a consultation paper on its proposal to review competition in the electricity distribution connections market. The main aim of the proposed review is to identify which market segments have effective competition and consider the key indicators of effective competition. The outcome of the review would inform the extent to which Ofgem applies financially incentivised outputs to connection services in the RIIO-ED2 price controls for distribution network operators (DNOs) (running from April 2023 until March 2028), which may result in different regulatory arrangements applying to different market segments.
Ofgem has also confirmed that the consultation may result in changes being made to the provisions that enable DNOs to charge connection customers a margin in addition to their cost for connection services. The consultation ends on 13 August.
Sennen announce Foresight partnership
Sennen has announced a partnership with the Foresight Group that will digitalise its full portfolio of sustainable infrastructure. The Foresight Group manages around £4.5 billion of assets, including more than 240 clean energy projects consisting of onshore and windfarms, solar farms, biogas facilities and battery storage. The partnership dates back to 2020, but has recently been expanded to encompass Foresight's full portfolio of sustainable energy assets.
Sennen's technology will collect data on Foresight's projects in the UK and globally into one place, to allow Foresight to analyse performance and report on it more quickly. The system will enable Foresight to better manage its day-to-day operations by reducing data exchange and ensure its assets are running safely and efficiently. New features such as risk management and work scheduling are also in development.