Energy and Utilities
The Energy Transition | First meeting of the Solar Taskforce highlights the 'untapped potential' of rooftop solar
Published on 5th Jun 2023
Welcome to our top picks of the latest energy regulatory and market developments in the UK's transition to net zero.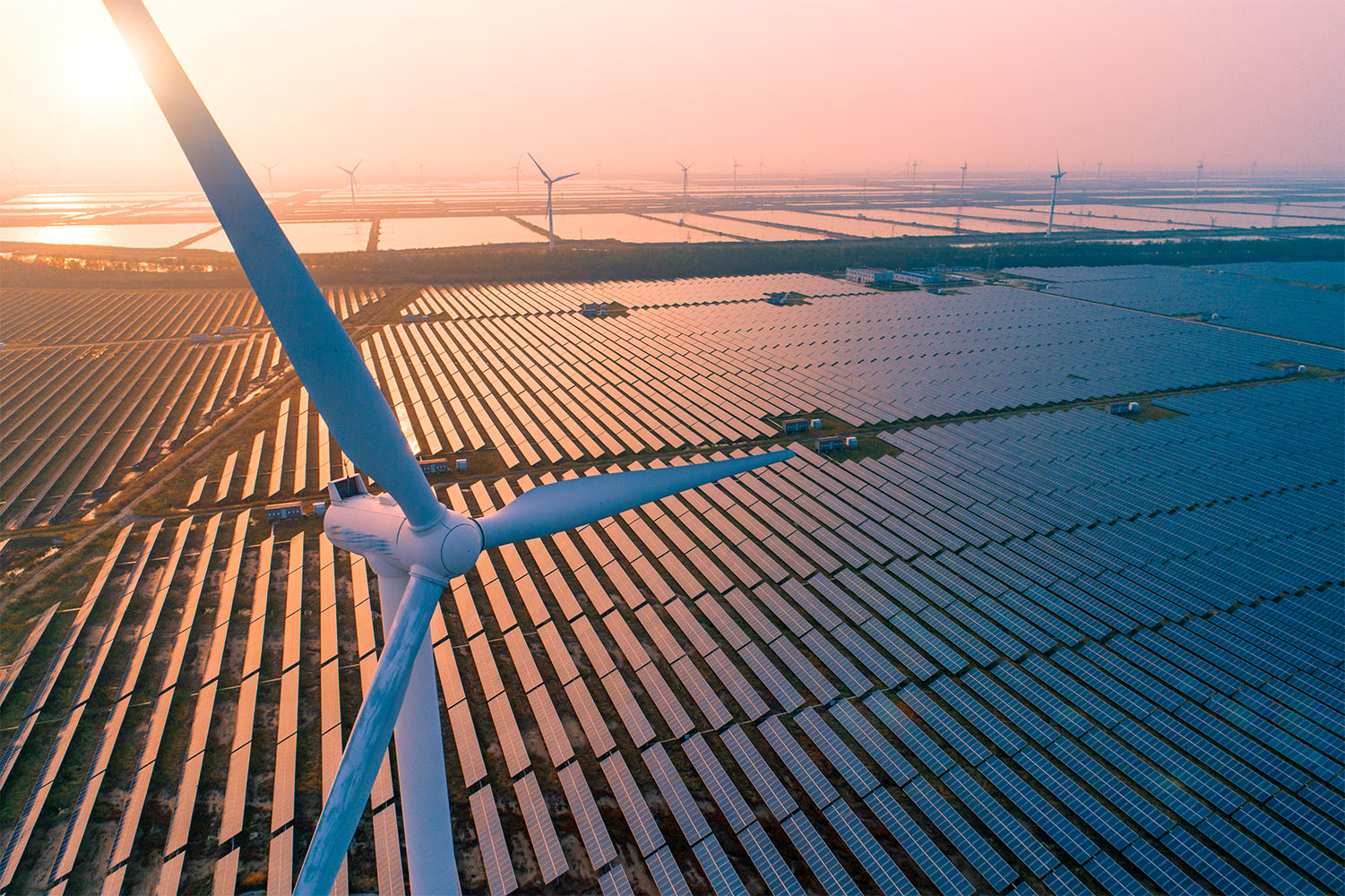 This week we look at the first meeting of the Solar Taskforce, Energy UK's response to the proposed changes to National Policy Statements on energy infrastructure and £7bn offshore wind connections up for auction.
First meeting of Solar Taskforce highlights the 'untapped potential' of rooftop solar
The Solar Taskforce, established after a recommendation by former Energy Minister Chris Skidmore's Net Zero Review, met for the first time this week.
This initial meeting highlighted "the untapped potential of commercial buildings" and one of the major recommendations was that an expansion of rooftop solar on commercial buildings, schools, warehouses and car parks should be at the "forefront of a revolution in affordable solar power". Solar is seen as key to enabling the government to meet its target of increasing UK solar power capacity nearly five-fold to 70GW by 2035.
The Taskforce discussed ways to incentivise rooftop installation for both households and the commercial sector, and plans were set out to:
publish a solar roadmap in 2024 to drive forward the actions needed to deliver the UK's solar targets;
upskill and expand the solar workforce to meet increasing levels of demand; and
identify opportunities to secure resilient supply chains and harness innovation within the global market.
Close collaboration between policy makers and industry is central to the ethos of the Taskforce, with Chris Hewett of Solar Energy UK taking up a leadership role. The Taskforce also engages other key stakeholders including the heads of Evo Energy and EDF.
Energy UK publishes a draft response to the consultation on revised draft National Policy Statements
The Department for Energy Security and Net Zero is seeking views on its revised draft National Policy Statements (NPS) for energy infrastructure, including proposed measures aimed at increasing offshore wind five-fold to 50GW by 2030. The proposals include clarifying that offshore wind and its related infrastructure is now a critical national priority (CNP) and introducing an offshore wind environmental improvement package to help accelerate the deployment of offshore wind.
Energy UK has published a draft response welcoming the designation of offshore wind as a CNP but raised a number of concerns about the proposals, particularly:
uncertainty around the scope of projects that can benefit from the CNP designation; and
a "lack of focus" on the wider system benefits of building onshore transmission networks.
A number of recommendations were made by Energy UK for the NPS, including:
a wider definition of grid developments;
more low-carbon technologies, such as hydrogen and carbon capture, to be fast-tracked through the planning process;
expanding the definition of CNP to include all "enabling" electricity grid infrastructure works required to "efficiently construct, operate and connect" an offshore wind farm to the national transmission system; and
introducing a mechanism to streamline the classification of emerging technologies as CNP in the future.
The consultation will close on Friday 23 June 2023.
Ofgem seeks bids for £7bn of offshore wind connections
Ofgem has announced plans to hold auctions in 2024 and 2025 for £7 billion of transmission connections for around ten offshore wind farms.
Bidders will operate under the Offshore Transmission Owners (OFTO) regime, which holds developers to stringent competition obligations, whilst allowing for connections to be built to timescales and plans specified by the developer. Ofgem has indicated that guaranteed returns can be expected for 25 years, assuming various operational targets are met.
OFTOs have already invested in 24 UK assets since the introduction of the regime 11 years ago and greater numbers of these assets are expected to be brought to market as the UK seeks to achieve its target of increasing its offshore wind generation capacity to 50GW by 2030.
Ofgem Interim Director, Akshay Kaul, commented: "OFTOs are an important part of a multi-billion-pound investment Ofgem is facilitating through its regulation of energy networks. They deliver on energy security and affordability for Britain's consumers by reducing our reliance on expensive imported fossil fuels."
National Grid seeks partner firms for £4.5bn Great Grid Upgrade work
National Grid has announced the launch of its partnership programme to invite supply chain partners to assist with the delivery of The Great Grid Upgrade (as previously reported here).
The Great Grid Upgrade is the UK government initiative to overhaul the electricity grid throughout England and Wales. It will play a major role in helping the UK switch to clean energy and make sure that electricity networks are fit for the future - able to carry more clean, secure energy from where it is generated to where it is needed.
In particular, two design and consenting service partners and four to six construction partners are sought to join National Grid in the partnership and help to deliver the £4.5 billion infrastructure goals set out in the Accelerated Strategic Transmission (ASTI) framework.
The ASTI framework initially involves the construction and connection of new overhead cables, and new substations for nine onshore projects. It has an initial eight year lifespan, currently extendable to 12 years, bringing with it the possibility of a further £9.2 billion in funding for future projects.
'Encouraging': Major survey finds heat pumps command strong satisfaction among users
According to a recent Nesta survey of 2,500 UK heat pump users, 81% of new home occupants and 83% of older home occupants confirmed that they were either "satisfied" or "more than satisfied" with the heating capabilities of the system.
The survey commissioned by the innovation charity found that heat pump users reported broadly similar levels of satisfaction to gas boiler users. Nesta reported that its survey results "found no evidence that satisfaction differed by property age".
Nesta also highlighted improvements that could make heat pumps more attractive, including making information more easily accessible and reducing the time and disruption associated with installation.
The government has previously announced its target of installing 600,000 heat pumps every year by 2028, as set out in its ten point plan for a green industrial revolution (2020).
This article was written with the assistance of Jack Duffy and David Herron, trainee solicitors.