Energy and Utilities
The Energy Transition | CfD auction plans, National Infrastructure Strategy, new heat pump targets
Published on 27th Nov 2020
This week we look the plan for the UK's fourth CfD auction, the National Infrastructure Strategy, the Mayor of London's new £10m fund to help make capital "cleaner, greener and fairer", and more.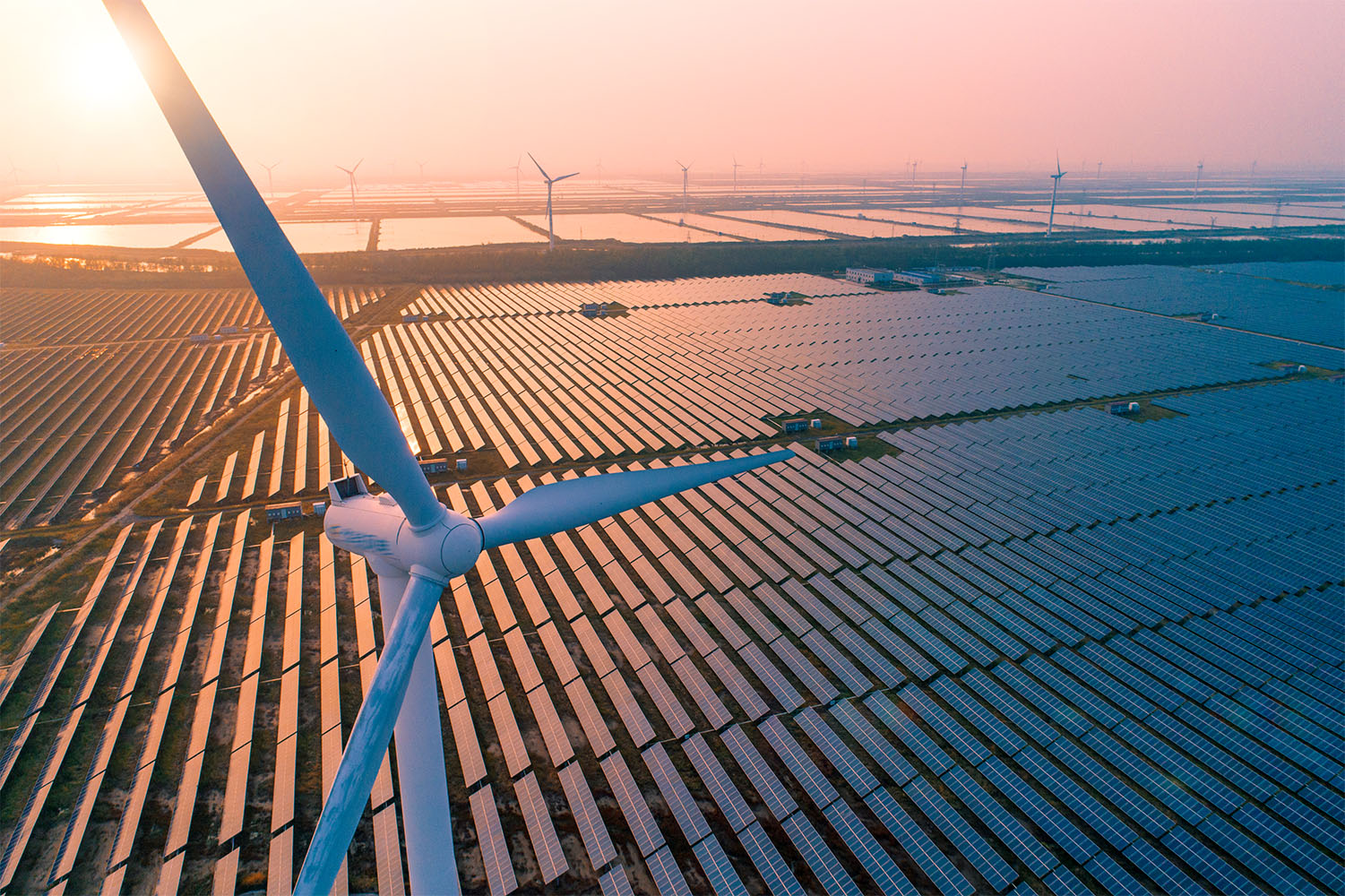 CfD auction plan aims to double renewable energy capacity
The Department for Business, Energy and Industrial Strategy (BEIS) has confirmed, in its  response to its consultation on proposed amendments to the Contracts for Difference (CfD) scheme, the main details of the fourth CfD auction which is due to open in late 2021. The auction's capacity will increase from 5.8GW in 2019 to 12GW and this increased capacity will be spread across a range of technologies, including onshore wind and solar for the first time since 2015. The auction will be divided into three "pots", and offshore wind will compete in its own category for the first time. New technologies, such as floating offshore wind projects, will be able to bid for contracts for the first time in the fourth round.
The consultation response also established further rules, including an extension to the rule on negative pricing periods. This rule states that generators will not be paid for power exported to the grid if day-ahead prices dip into the negatives for six hours or more. Therefore, generators will not be paid for any settlement period in which day-ahead prices are negative. However, the government has confirmed plans to consult further on prospective rule changes concerning energy storage and system flexibility.
National Infrastructure Strategy unveiled detailing 'ambitious' energy commitments
While Spending Review headlines focused on commitments to protect and create jobs post-Covid-19, little was announced that directly related to the energy sector. There have been criticisms that the government did not go far enough in the review to support the energy sector. However, the chancellor, Rishi Sunak, did confirm the publication of the National Infrastructure Strategy (NIS), which details how £100bn will be spent on infrastructure in the 2021-22 financial year – a year-on-year increase of £27bn. The strategy includes measures to improve the UK's green infrastructure, including the creation of a UK infrastructure bank, a ramp up of electric vehicle policy, and funding for hydrogen and carbon capture and storage (CCS).
The government outlined in the NIS that it expects around 65% of electricity generated in the UK to come from renewable sources by 2030. The NIS also noted that the Energy White Paper will follow shortly and will detail an overhaul to the current electricity network system and how it is governed. Emerging technologies also form an important part of the NIS. The strategy confirms that £1bn will be used to deliver four CCS clusters by the end of the decade and confirmed that a Net-Zero Innovation Portfolio will enable £200m to be spent on energy innovations in 2020-21. The government is also commissioning the NIS to undertake a new study looking at greenhouse gas removal technologies, with a report due in summer 2021.
Electricity networks embrace new heat pumps target
Distribution network operators (DNOs) have embraced the new target to raise heat-pump installations to 600,000 per year by 2028 as part of the government's 10-point plan. Several DNOs have stated that the goal is achievable from their perspective and will provide them with some much-needed certainty to enable them to start planning investments.
Ian Cameron, head of innovation at UK Power Networks, described the new target as a "fantastic signal" and that the commitments on both heat pumps and electric vehicles will allow DNOs to operate a "one touch" policy for upgrading domestic power supplies. Patrick Erwin, policy and markets director at Northern Powergrid, stated that these targets were what they have been requesting for a long time. He also explained that Northern Powergrid is now expecting to see installations in their patch of around 430,000 over the next 5 years.
UK 'at a fork in the road' as research reveals increased flexibility could save £270m annually
Tech Company Wärtsilä, in its 'Optimising the UK´s shift to a renewable-powered economy' report, states: "Flexibility is the key to unlocking higher levels of renewables in the next 10 years and enabling a pathway to a net-zero energy system by 2050 or before." The report demonstrates how flexibility technology and processes, such as energy storage and advanced flexible gas, could provide 7GW of flexibility in the grid and could save the UK economy between £270m-£660m a year. As growth in renewable energies continues, it is seen as a necessity that integrated flexibility measures are introduced to ensure supply and demand for renewable energy in the grid is balanced.
An IEA report, 'Power Systems in Transition', picked up similar themes to Wärtsilä's report and stated that a "fast increase of flexibility in power systems" is necessary if the international share of renewable energy is to reach 45% by 2040.
New initiative helps consumers verify energy sources hourly
A new industry-led initiative dubbed EnergyTag' is seeking to "define and build a market for hourly electricity certificates that enables energy users to verify the source of their electricity and carbon emissions in real time". The initiative was launched in cooperation with businesses including Microsoft, Ovo Energy and Google. The initiative has produced a "voluntary set of guidelines that work with existing certificate schemes such as GOOs and ROCs and with other procurement methods such as PPAs" that aim to deliver hourly certificates to customers. These certificates will verify where a consumer's energy comes from and aims to increase public awareness of carbon emissions.
EnergyTag identified concerns in the industry that companies under current guidelines that label themselves as 100% renewable still rely on fossil fuels on a day-to-day basis. Without hourly certificates with precise reporting accuracy, it is not possible for a company connected to the grid to be accurately labelled as 100% renewable. EnergyTag have launched in the hope that a 24/7 hourly accounting period, which generates certificates every hour, will give customers the transparency they need to understand and manage carbon emissions.
Mayor of London announces £10m fund to help make capital 'cleaner, greener and fairer'
Sadiq Khan, Mayor of London, has announced a funding spend of £10 million will be allocated to the Green New Deal, in a bid to meet London's 2030 net-zero target. The funding will target three core areas:
Decarbonising the built environment - retrofitting buildings and London homes to make them more energy efficient and supplying them with green energy.
Green transport – building low-carbon and green public transport, supporting the roll-out of electric-vehicle infrastructure.
Green foundations - supporting businesses in the green economy, with a focus of SMEs.
The Mayor of London said that the investment will "create green collar jobs in London as part of our Green New Deal that will both support our economic recovery from COVID, and tackle inequalities faced in our city".
SSE to treble renewable output as it releases strong interim results
Energy group SSE has announced its 2020/21 interim results, which contain plans to treble its renewable output by 2030 and to add 1GW a year of new renewables capacity in the second half of the decade. The company states it is leading the development of more offshore wind.
SSE's commitment to increasing its renewable energy capacity follows it being named a partner of the COP26 climate change conference next year alongside energy majors ScottishPower and National Grid. Additionally it has already committed to spending £7.5bn until 2025 on major low-carbon infrastructure projects. As part of this investment SSE has a 50% stake in the Dogger Bank wind farm, which at 3.6GW will be the world's largest offshore wind farm. Financial close on the first two phases of Dogger Bank is expected in the coming days.
Investment must double to £400bn over the next decade for UK to reach net zero
A new report by PwC commissioned by the Global Infrastructure Investment Association finds that for the UK to reach its net zero target, £40 billion a year will be needed in infrastructure spending over the next ten years. This is around double the level of capital investment being made today.
The report outlines five key recommendations for the UK government to accelerate this investment, which are as follows:
to create a detailed net-zero infrastructure roadmap;
to identify and further develop revenue support mechanisms to help roll-out of each net zero asset class;
to work with private sector investors to deliver increased public and private investment in emerging infrastructure technologies;
to implement best practice in infrastructure funding; and
to provide clear strategic policy guidance to regulators to ensure the right balance is structure between customer interests today and in the future.