Energy and Utilities
The Energy Transition | Central network planner and 'green' corporate bond purchases
Published on 15th Nov 2021
This week, we look at Ofgem's consultation on proposals for a new centralised strategic network planning model and process, the Bank of England strengthening its climate requirements for its corporate bond purchases, £210 million government funding for the Rolls Royce Small Modular Reactor, and more.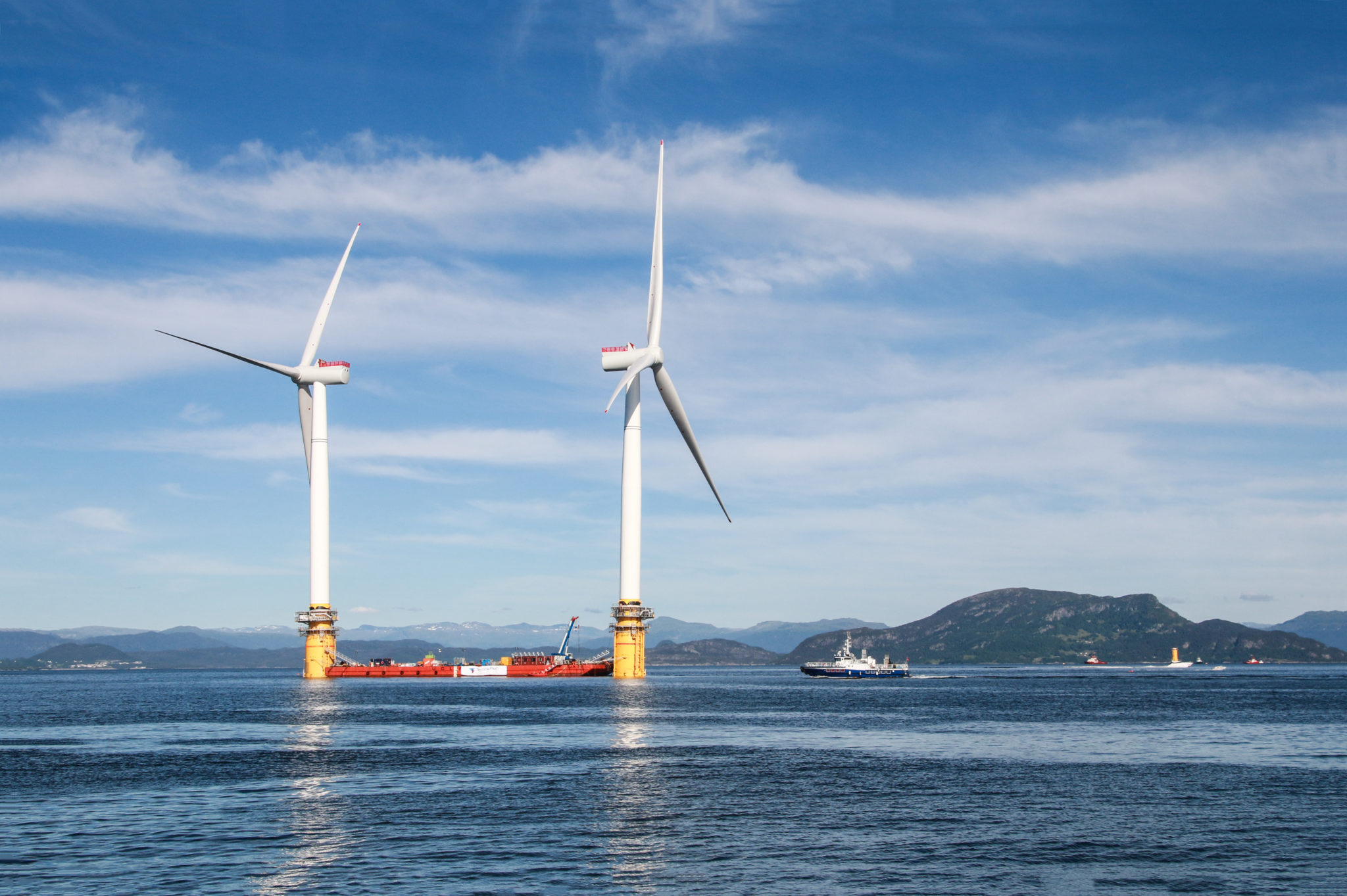 COP26 daily updates
The second and final week of the 26th UN Climate Change Conference of the Parties (COP26) focused on adaptation, loss and damage, gender, science and innovation and transport. For a round-up of the highlights from each day, read OC's daily updates.
Ofgem consults on proposals for a new centralised strategic network planning model and process 
The government is consulting on the proposal to introduce a new centralised strategic network planning model and process (CSNP) in order to improve the efficiency of energy transmission (ET) network planning. The proposals consist of the CSNP being led by a single, independent and expert body – a central network planner. It is proposed that this role will be taken on by the future system operator, in line with a recent consultation. The proposals in this new consultation are aimed at allowing "ET networks to efficiently meet anticipated future needs of the changing energy system to meet decarbonisation targets."
The Office of Gas and Electricity Markets (Ofgem) has set out its objectives for efficient ET network planning, which consists of:
Proactive identification and progression of "low regret" strategic investments in the ET net-work that will be key to delivering the government's plans to decarbonise the UK power sys-tem by 2035.
Facilitating strategic planning of the energy system so that ET networks and the energy sys-tem more generally are planned alongside each other for maximum efficiency. Making sure that the onshore and offshore ET networks, which will potentially include inter-connectors, are jointly planned.
Providing viable routes for fair and transparent assessment and delivery of innovative and non-network solutions developed by third parties competing against other options.
Ofgem has acknowledged that these objectives take time to achieve, but it also states that there should be no unnecessary delays to the development of the ET network. Ofgem said that the consultation sets out its "vision for both the 'enduring' arrangements that can deliver all our objectives, as well as pragmatic 'transitional' arrangements that can start to realise some of the objectives from next year onwards."
The consultation ends on 17 December 2021.
Bank of England 'greens' its Corporate Bond Purchase Scheme
The Bank of England has published a plan to strengthen the climate requirements for its corporate bond purchases. 
The Corporate Bond Purchase Scheme (CBPS), introduced in 2016 by the Bank of England, purchases investment grade sterling corporate bonds issued by companies that are judged to make a material contribution to UK economic activity. In order for firms' bonds to be purchased by the CBPS, they will now need to satisfy climate-related eligibility criteria, including their in-house emissions intensity, climate disclosures, decarbonisation progress to date and future emissions reductions targets. Purchases will then be "tilted" towards the strongest climate performers of eligible firms.
The Bank of England claims that these moves are conducive to a 25% reduction in the weighted average carbon intensity of the CBPS portfolio by 2025 and net-zero emissions associated with the portfolio by 2050.
Andrew Bailey, governor of the Bank of England, revealed that the bank's short-term view is that "incentivising change is more powerful than immediate divestment to encourage the significant shifts in behaviour required across the economy in order to achieve net-zero by 2050."
Rolls-Royce small modular reactors secure £210m government funding
The UK government has announced £210 million in government funding to assist Rolls-Royce develop small modular reactors (SMRs) which has been matched by £250 million in private sector funding. The government believes that SMRs will be less expensive to build in relation to traditional nuclear plants due to their smaller size and the ability to be produced in separate parts that can be transported to sites by road. 
The new SMR technology aligns with the prime minister's ten-point plan for a green industrial revolution, as one of its aims is to advance nuclear as a clean energy source and advance the next generation of small reactors. It is estimated that each SMR will be capable of powering 1 million homes. This news relates to the government's recent introduction of the Nuclear Energy (Financing) Bill, which seeks to introduce a new finance model – the Regulated Asset Base – to fund nuclear power stations in Britain (as discussed in our previous update).
Kwasi Kwarteng, the business and energy secretary, said: "In working with Rolls Royce, we are proud to back the largest engineering collaboration the UK has ever seen - uniting some of the most respected and innovating organisations on the planet. Not only can we maximise British content, create new intellectual property and reinvigorate supply chains, but also position our country as a global leader in innovative nuclear technologies we can potentially export elsewhere.
"By harnessing British engineering and ingenuity, we can double down on our plan to deploy more home-grown, affordable clean energy in this country."
The Zero Emission Vehicles Transition Council announces its 2022 action plan
The Zero Emission Vehicles Transition Council (ZEVTC) has announced its 2022 action plan to support the global transition to zero emission vehicles (ZEVs). ZEVTC was formed in November 2020 and its contributors represent most of the world's largest automotive markets, collectively accounting for over half of all new car sales globally. ZETVC aims to align the ZEV transition trajectory with the goals of the Paris Agreement by exploring the roles and potential of innovative technology and effective policy measures.
ZEVTC's 2022 plan sets out the following four priority areas:
Charging infrastructure. Support will be provided for further investment in all regions, with a taskforce planned for automotive manufacturers, energy network providers and charge point operators to assess the actions needed to facilitate deployment of charging infrastructure. Discussions are also planned to ensure electricity grids have capacity to support the increased demands of electric vehicle charging.
CO2 or fuel-efficiency standards and regulations. Support will be given for the deployment of light- and heavy-duty zero-emission vehicles through the development of CO2 or fuel-efficiency standards and regulations.
Zero emission heavy-duty vehicles. The council aims to decide upon the pace of transition needed to reach the ambitions of the Paris Agreement and exploring the technology options available to support this transition.
Global ZEV transition. It has agreed to launch a strategic pillar to work with developing countries and coordinate an international taskforce to work towards a global ZEV transition.
Ofgem gives preliminary approval to electricity 'superhighway'
Ofgem has announced its decision to give preliminary approval to the installation of two high-voltage direct current (HVDC) subsea cables between England and Scotland. The project was jointly pro-posed by all three of Great Britain's electricity transmission networks – National Grid, Scottish and Southern Electricity Networks (SSEN) and SP Energy Networks – and constitutes the first two of four connections proposed along the east coast of Britain. A final needs case submission will be made in December 2021.
The need for these HVDC links has arisen from congestion at the network around the Scottish border to England, which is impeding the transport of electricity from renewable generation sites in Scotland to demand centres in England. At an estimated cost of £3.4bn, the two links will circumvent this congestion and provide a capacity of 2GW each. 
Ofgem has decided that there is a clear consumer benefit in the progression of the project, following an initial needs case assessment and a consultation in May 2021. However, it has put off its final decision until it has clarity on whether the legislation required to implement its Competitively Appointed Transmission Owner model will be passed in time to be applied to the project. Under this model, a competitive tender would be run for the financing, construction and operation of the assets making up the project, with a transmission licence provided to the winning bidder with associated outputs, obligations and incentives attached. 
Rob McDonald, managing director of SSEN Transmission, said, "We welcome Ofgem's timely decision which will allow progression of the final needs case for the east coast HVDC links, recognising the need and urgency for these investments. We now look forward to working constructively with Ofgem and other stakeholders to unlock the investment required and secure the supply chain, in a timely manner, to build the first phase of an underwater superhighway of electricity transmission."