Energy and Utilities
The Energy Transition | BEIS to restrict heat network financing, Siemens Gamesa unveils recyclable wind turbine blade, and first successful blend of hydrogen into a gas network
Published on 10th Sep 2021
This week we look at BEIS's successor to the Heat Networks Investment Project, Siemens Gamesa's new recyclable wind turbine blade, the UK's first trial in which hydrogen was injected into domestic gas supply, and more.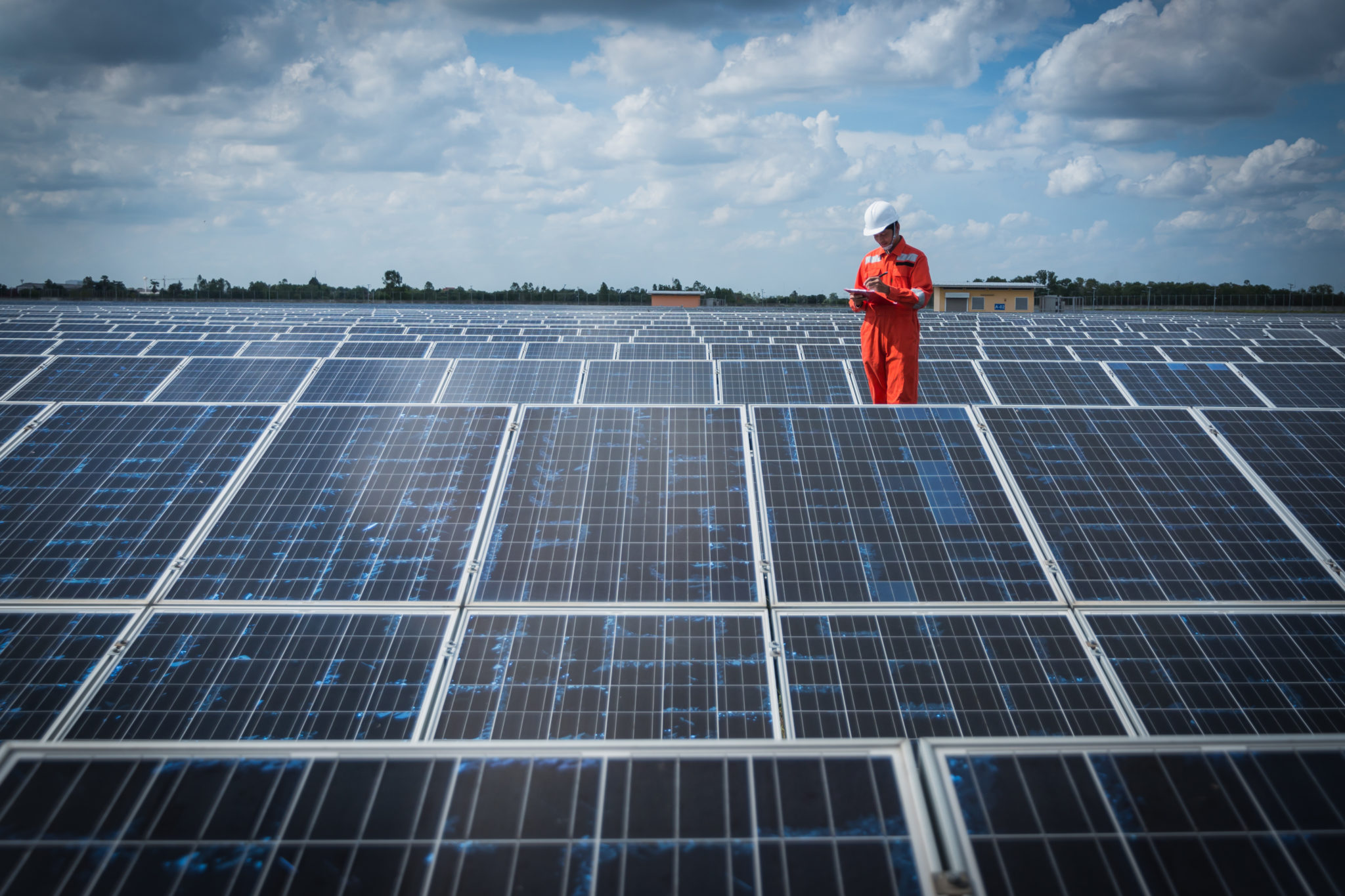 BEIS to restrict heat network financing to low-carbon schemes
The Department for Business, Energy & Industrial Strategy (BEIS) has published details of the successor fund to the Heat Networks Investment Project. Its £270 million Green Heat Network Fund, which will be accepting applications as of April 2022, is projected to run until 2025.
BEIS's response to a consultation that closed in January 2021 confirms that the Green Heat Network Fund will exclusively finance low-carbon technologies. It specifically cites  geothermal energy, waste heat, solar and heat pumps as examples. The government claims that the successor scheme intends to "incentivise new and existing heat networks in England to move away from high-carbon sources, as well as exploiting waste-heat opportunities while bringing down costs for consumers."
Lord Callanan, Energy Minister commented that: "Finding a mix of innovative solutions to how we heat our homes in the most affordable way is going to be vital as we support people to gradually transition away from gas boilers over the next 15 years. Today's announcement shows we are going even further in our goals to expand this tried and tested heat networks technology, making even more use of the likes of recovered heat from the London Underground to heat our homes."
Siemens releases a recyclable wind turbine blade
Siemens Gamesa has unveiled a wind turbine blade that is capable of being recycled. At present, wind turbine components such as the nacelle and the tower are recyclable, whereas the composite materials present in the blades are more difficult to break down.
The company's recyclable blades are made from a combination of materials cast together with an innovative resin to form a flexible, strong and lightweight structure. The chemical structure of Siemens' new blades makes it possible to separate the resin from the other components at the end of the blade's working life. This means that the materials can be reused following separation.
Gregorio Acero, head of quality management and health, safety, and environment at Siemens Gamesa, said: "Our aspiration is to produce wind turbines that can generate renewable electricity for 20-30 years. When they reach the end of their useful life, we can separate the materials and use them for new relevant applications. The Recyclable Blade is a great step in that direction and well ahead of our 2040 goal." Siemens has already entered into agreements to put its new blades on the market with three of its most significant customers including RWE, EDF Renewables and WPD AG.
First blending of hydrogen into gas network a success
A report into the first UK trial in which hydrogen was injected into the domestic gas supply has concluded that the project was successful.
The HyDeploy project was a collaboration between Northern Gas Networks and Cadent, and saw hydrogen safely blended into a private gas network supplying 100 homes and 30 faculty buildings at Keele University. It marks the first time that hydrogen has been injected into the UK domestic gas grid since 1976, with 20 per cent of gas piped into the network being "green" hydrogen. The study states using green hydrogen saved over 27 tonnes of CO2 emissions during the project. The trial found that the blend led to no overheating of components or degradation to gas cookers. It also found that the blend was suitable for domestic appliances and large commercial appliances using up to 600MW.
Mark Horsley, Northern Gas Network's Chief Executive, said "The results delivered by the Keele project gave the Health and Safety Executive the confidence to approve the first blending of hydrogen with natural gas on the public gas network. We're delighted that our customers in Winlaton are now using their gas as normal whilst playing a vital role in the decarbonisation of the gas network."
The success of the trial has since paved the way for the larger Winlaton project where 668 houses, a school and some small businesses have been receiving hydrogen blended gas since early August 2021.
Nova Innovation secures £6.4 million investment
Nova Innovation, an Edinburgh-based tidal turbine firm, has secured a £6.4 million investment from the Scottish National Investment Fund.
Tidal turbines are placed at the sea floor to generate energy from strong tidal currents, and Nova have had 100kW turbines in operation in the Shetland area since 2016. The investment will be used by Nova to fund mass manufacturing of its technologies for use both domestically and abroad, with the production of core technology staying in Scotland. Nova has so far focussed on scalable solutions, and investment will allow it to begin mass production of its products. In recent months, Nova have developed electric vehicle charging points that utilise the energy generated by its tidal turbines. Some funding will also be used by Nova for further research into marine energy.
Simon Forrest, Chief Executive of Nova, said "We are passionate about creating sustainable energy solutions and have proven that our tidal turbines meet all our client requirements in the toughest of environments. Our products deliver clean, predictable power with no visual impact or negative effects on the environment."
Anesco secures approval for 50MW battery site
Anesco's proposed 50MW battery energy storage system (BESS) located in Essex has been approved by Brentwood Borough Council.
The BESS facility will be made up of 28 battery units and will offer flexibility services to National Grid,,which will include participating in new ancillary services such as Dynamic Containment. . Mark Futyan, Anesco's CEO, said "We're delighted to receive approval for the Brentwood site. Energy storage has a vital role to play in the UK's evolving energy network. It provides the flexibility needed to support the switch to renewable power, offering a solution to the intermittency this can mean for the grid."
The installation will have a lifespan of 40 years, and Anesco have agreed to return the site to its natural state after this period.