Energy and Utilities
Energy saving requirements are emerging across Europe
Published on 6th Oct 2022
The war in Ukraine and the energy crunch are precipitating policy responses across the continent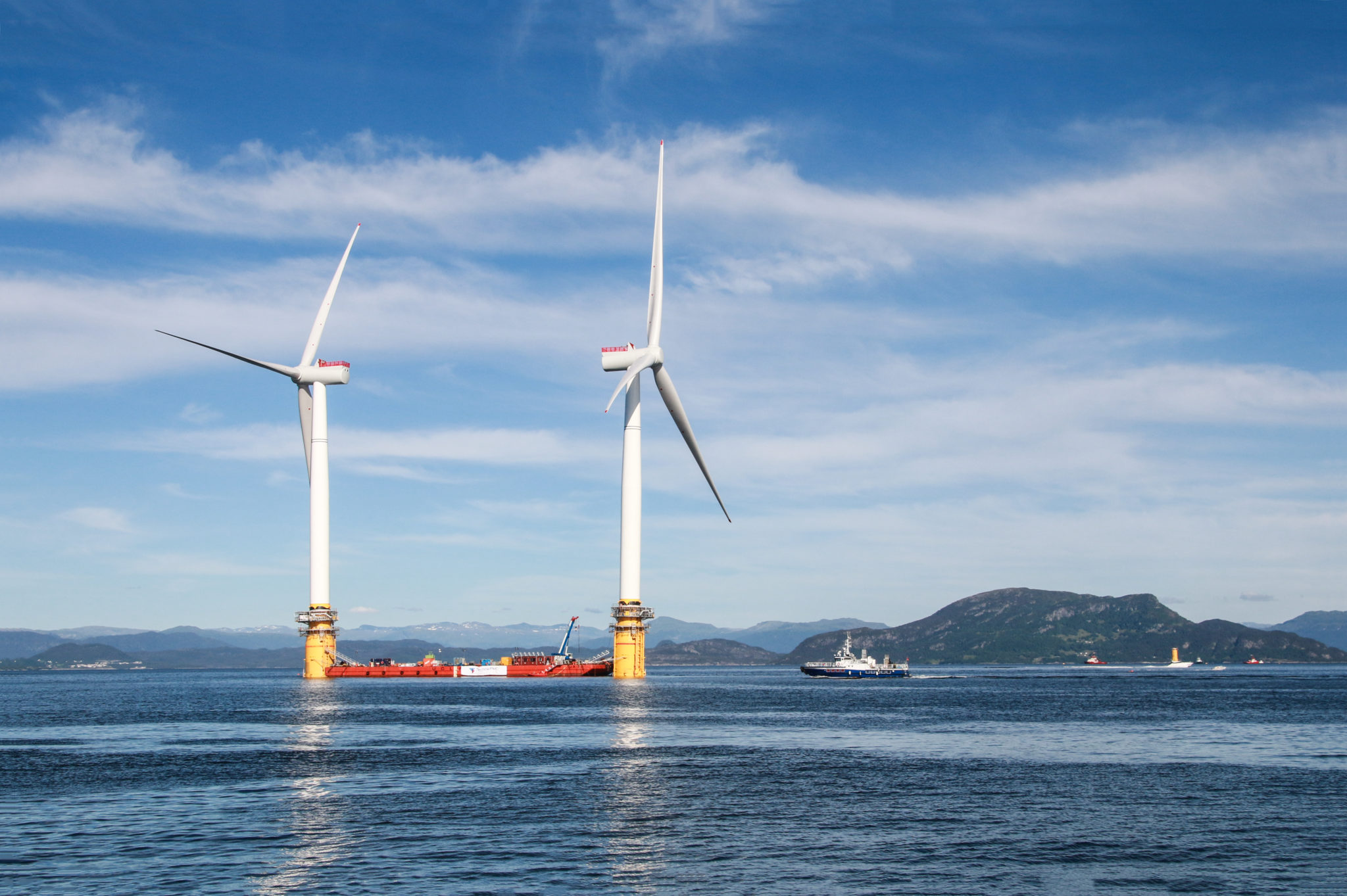 The European Union and its member countries, as well as addressing questions of supply and subsidising the cost of energy, have taken steps to reduce demand. Some countries have gone as far as setting out legally enforceable obligations on the energy use by people and businesses.
By contrast, the UK government has so far shied away from addressing energy demand as part of the current energy crisis though on 6 October 2022, National Grid ESO, the electricity system operator for Great Britain, published its scenario planning for the winter which includes some demand side measures.
What are the energy demand policy responses so far from the UK and across the EU?
The United Kingdom
National Grid ESO has announced (6 October 2022) that it will be launching a voluntary scheme on 1 November 2022 offering financial incentives to domestic customers with smart meters and businesses to reduce power usage during peak hours. The electricity system operator for Great Britain projects that this tool, known as the Demand Flexibility Service, could reduce demand by up to 2 gigawatts (enough to supply about 600,000 homes and flats).
The GB operator is encouraging suppliers and aggregators to work with their customers to ensure the highest levels of engagement and participation. As part of the same announcement, National Grid acknowledged that it may have to impose rolling power cuts in the unlikely scenario that the UK could not secure sufficient gas and electricity imports during the winter.
The EU 
In August 2022, the EU passed a regulation under which member states agreed to reduce their gas demand by 15% compared to their average consumption in the past five years, between 1 August 2022 and 31 March 2023, with measures of their own choice.
Although voluntary at the time of adoption, the regulations foresee the possibility for the European Council to trigger a "Union alert" on security of supply, in which case the gas demand reduction would become mandatory – though there are some exemptions from the mandatory requirements for member states which have limited interconnections with other European states.
The regulations require member states to update their national plans with the demand reduction measures they are planning and regularly report those plans to the Commission. The regulation will be in place for one year and will be reviewed in advance of the sunset clause by May 2023.
Belgium
There are currently no mandatory measures to cut energy consumption in Belgium. Belgian governments at the federal, regional and community levels are, however, looking at how they can save energy themselves; for example, by turning off street lights earlier and by turning off the lights of monuments and government buildings between 7 pm and 6 am. In public buildings, the heating will go no hotter than 19 degrees and the air conditioning will go down to a maximum of 27 degrees. The same will be asked of businesses, but not imposed.
Germany
Germany has passed an Energy Saving Ordinance which initially applies for six months from 1 September 2022 to the end of February 2022. The measures include the following:
Retail stores may no longer keep their doors open throughout the day to reduce electricity consumption for air conditioning when it is hot outside and for heating on cold winter days.
Public buildings and monuments have to go dark at 10pm
Illuminated advertising must be switched off after 10pm, with only a few exceptions. If advertisements serve traffic safety, they remain switched on; for example, at railroad underpasses. Street lamps also remain on and store windows may continue to be illuminated.
Monuments and other buildings may no longer be lit up at night. However, emergency lighting will not be switched off, and illumination is permitted for cultural events and public festivals.
In public buildings, halls and corridors will generally no longer be heated, and the temperature in offices will be limited to a maximum of 19 degrees. In places where heavy physical work is performed, temperatures will be even lower in the future. However, the restrictions do not apply to social facilities such as hospitals, childcare centre and schools, where higher air temperatures are essential for the health of the people who spend time there.
Also in public buildings, instantaneous water heaters or hot water tanks should be switched off if they are mainly used for washing hands (again with exceptions for medical facilities, schools, and childcare centres). Some cities, such as Hanover, have gone even further switching to cold showers in swimming pools and sports halls.
Private pools may no longer be heated with gas and electricity, except for rehab centres, recreational facilities and hotels.
A second set of rules coming into force in October 2022 set out longer-term energy-saving measures such as requiring all owners of buildings with a gas heating system to have a heating efficiency checkup. These rules will be in place for two years.
Spain
The Spanish Parliament in its extraordinary session of 25 August 2022, approved a law which included measures to promote energy saving and efficiency.  In particular, with respect to buildings and premises used for administrative, commercial, cultural, entertainment, restaurant and transport:
The limitation of heating and cooling temperatures is adjusted to 19 ºC and 27ºC respectively.
Premises must provide information on the application of these measures through the use of information signs or displays visible from the entrance or access to the buildings.
Enclosures and premises with access from the street must be equipped with a locking system to prevent their doors from remaining open permanently.
Lighting in shop windows and public buildings shall be switched off from 10 pm onwards.
For those buildings obliged to carry out an energy performance inspection whose last inspection was carried out before 1 January 2021, a new inspection must be carried out before 1 December 2022. 
These provisions will be in force until 1 November 2023.
France
The crisis has put the reduction of energy consumption at the heart of the government's concerns. The objective is to reduce energy consumption by 10% by 2024, the prime minister, Elisabeth Borne, has announced.
To achieve this, an "enterprise and work organisation" energy sobriety plan and a guide to good practice for businesses are being drawn up. At the same time, the prime minister called on all companies to draw up their own energy efficiency plan in September 2022.
Common measures to reduce the energy consumption of companies are:
Switching off interior lighting in buildings when they are closed and reducing exterior lighting in buildings, particularly for advertising (switching it off by 1 a.m. at the latest in accordance with regulations) and improve efficiency by deploying LEDs or low energy lighting and presence-based management
Adapt the temperature by programming the equipment in winter at 19°C for occupied rooms, 16°C when not occupied and 8°C if the premises are unoccupied for more than two days
Make employees aware of the costs of waste and the challenges of energy efficiency. Establish best practices for turning off unused equipment at the end of the day or at weekends. The introduction of teleworking, where possible, can help to reduce fuel and heating consumption. Encourage employees to reduce the environmental impact of their travel via a sustainable mobility package such as carpooling, physical activity and public transport.
Reduce the consumption of IT devices
Some companies have already implemented measures on their own initiative to reduce their energy consumption, for example, French luxury goods group LVMH has announced its own energy reduction plan which includes turning down the thermostat and turning off the lights earlier at night in its shops and supermarkets, such as E.Leclerc, Carrefour and Casino have lowered the electricity used by their signs.
Poland
In Poland, most of the solutions for responding to the energy crisis are still in the pipeline. According to the government's announcement, the planned regulations are intended to encourage consumer to save energy rather than to introduce a statutory obligation or any kind of restriction (excluding public administration). The government's actions related to saving energy include the following: 
A

price freeze 

for households using up to 2000 kilowatt-hours (kWh) a year; the energy limit for households with disabled people, families with more than two children and for agriculture farms will be increased to 2600 kWh a year. The proposed limits are intended to encourage individual users to save energy; in addition, a 10% cut in electricity use will be rewarded with a 10% price cut as an incentive to save energy. 
Mandatory savings of 10% of electricity use by government offices and municipal administration from 1 October 2022.
Support for high-energy-use industries in the form of subsidies for electricity and gas purchases, with additional incentive option for energy savings.
Introduction of a programme to modernise outdoor and street lighting, including financial support for local authorities.
Italy
Italy has established measures to save more than 5.3 billion cubic meters of gas. The measures to curb domestic gas consumption (which exempt hospitals) include:
Operation Thermostat, which establishes a reduction of 1°C for the heating of buildings, setting the temperature in industrial and similar buildings to be 17°C with a tolerance of plus or minus 2°C. For other buildings the required temperature is 19°C with a tolerance of plus or minus 2°C. (In the summer, the programme saw a limitation of air conditioning to 25° degrees.) penalties for non-compliance range from 500 – 3,000 euros.
Changes to the operating limit of heating systems in Italy, which is divided into six different climate zones with different rules for switching on heating systems based on average temperatures and the length of winter. Zone A is the hottest, and zone F is the coldest. New measures have reduced the period during which heating systems can be switched on by 15 days (postponing the start date and bringing the end date forward) and also reduced by one hour the daily duration limit. 
| | | |
| --- | --- | --- |
|   | Old duration | New duration |
| Zone A | 6 hours a day from 1 December to 15 March | 5 hours a day from 8 December to 7 March |
| Zone B | 8 hours a day from 1 December to 31 March | 7 hours per day from 8 December to 23 March |
| Zone C | 10 hours a day from 15 November to 31 March | 9 hours per day from 22 November to 23 March |
| Zone D | 12 hours a day from 1 November to 15 April | 11 hours per day from 8 November to 7 April |
| Zone E | 14 hours a day from 15 October to 15 April | 13 hours a day from 22 October to 7 April |
| Zone F | No limitations | No limitations |
Behavioural change will be promoted through awareness-raising campaigns, including reducing the duration of showers and the time ovens are switched on, unplugging home appliances and not leaving them on standby, and using the dishwasher and washing machine when fully loaded. 
Osborne Clarke comment
These energy saving measures will be of interest to all businesses operating within Europe. It remains to be seen whether the UK government will replicate the interventions we have seen in the EU, though the National Grid ESO's comments on 6 October 2022 show that the UK is likely to need some sort of demand side response.