Employment and pensions
Employment Law Coffee Break: TUPE and share schemes, workplace policies and our digitalisation podcast on neurodiversity in the workplace
Published on 13th Oct 2022
Welcome to our latest Coffee Break in which we look at the latest legal and practical developments for employers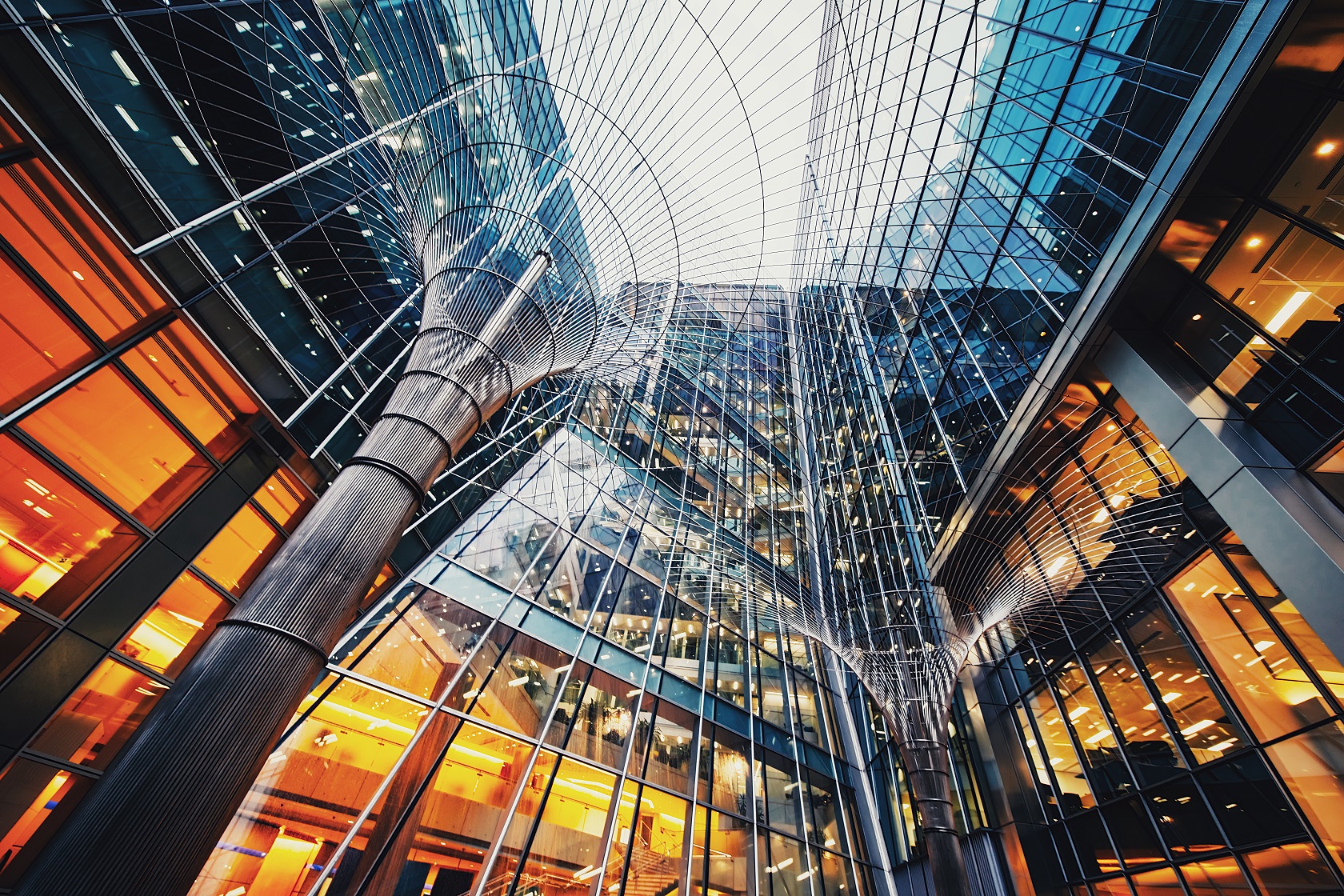 Right to participate in a share incentive scheme transferred under TUPE
When the Transfer of Undertakings (Protection of Employment) Regulations (TUPE) apply on the transfer of a business or a service to protect those working within it, it is important for the incoming employer (transferee) to understand what employment entitlements transfer with employees from the outgoing employer (transferor) so that appropriate arrangements can be made to continue those benefits post-transfer. 
Difficulties can arise where transferring benefits are intrinsically linked to the outgoing employer and which an incoming employer is unable to replicate exactly: for example, flexible benefits schemes, share schemes and bonus provisions linked to company performance. Case law has held that in circumstances where there is found to be a continuing entitlement to benefit from such schemes under TUPE, the transferee should provide a benefit of "substantial equivalence".  
So what rights and entitlements do transfer under TUPE? Regulation 4 TUPE provides that where the employment contract of an employee transfers from the transferor to the transferee under TUPE,  "all the transferor's rights, powers, duties and liabilities under or in connection with any such contract shall be transferred… to the transferee…" (our emphasis).
In a recent case, the Employment Appeal Tribunal (EAT) had to determine whether the employee's right to participate in a share incentive plan established by the transferor was in connection with the claimant's employment contract and consequently transferred under TUPE. The employee's rights in relation to that plan were set out in a collateral agreement (the partnership share agreement); there was no mention of the share incentive plan in the employment contract itself.
The EAT agreed with the Employment Tribunal (ET) that the partnership share agreement "plainly arose 'in connection with' [the claimant's] contract of employment and thus fell within the scope of Regulation 4(2)(a)". The ET was correct in stating its view that "the right to participate in the [share incentive plan] is 'caught' by the wording of Regulation 4(2)(a). The Claimant was only entitled to participate in the [share incentive plan] because he was an employee of the company. It was a benefit for employees of [the transferor] such as the Claimant. It was Revenue approved. Looked at broadly it was part of the overall financial 'package'. It would, in the view of the Tribunal, undermine the purpose [of] the Regulations and possibly encourage attempts to try to avoid transferring financially significant benefits on a transfer if it was not regarded as such. We do not accept that the terms of the [share incentive plan] are capable of isolating the agreement from the effect of the Regulations". The EAT distinguished the case from a previous Court of Appeal (CA) authority on the basis that here the plan was part of the employee's remuneration package and in that case the CA had only consider whether membership of the scheme in question arose "under" the employment contract, not in connection with it.
The decision emphasises both the care that is needed when drafting plans (to seek to minimise risk) and the need to understand the structure and impact of any employee share schemes and similar arrangements on any TUPE transfers.
Where a TUPE entitlement does potentially arise, given the inherent difficulties in providing benefits of "substantial equivalence", transferees will need to conduct careful due diligence on the terms applicable to transferring employees and build appropriate protection, such as warranties and indemnities, into commercial documentation. Care must also be taken in ensuring that, where changes will need to be made, they are carefully communicated in line with the information and consultation obligations that apply on a TUPE transfer, as well as managing employee relations at what may be an unsettling time.
On a practical note, this EAT decision also provides a reminder of the need to provide transferring employees with an up-to-date statutory statement of employment particulars, including the name of their new employer and details of any changes to benefits which have arisen. Our specialist employment and incentives lawyers will be happy to provide support and further advice on these issues.
Reflecting diversity and inclusion issues in your staff handbook
With many organisations continuing to prioritise their focus on diversity and inclusion initiatives, coupled with recruitment and retention issues remaining a continuing cause for concern, we are seeing clients looking to update their internal policies and procedures to address the diversity issues of increasing importance to today's workforce. This week has highlighted a number of areas where businesses are prioritising employment policies.
Pregnancy and baby loss
We are currently in Baby Loss Awareness Week, a time for raising awareness of pregnancy and baby loss and when employers have been running their own internal initiatives to support employees who have been affected by this. Some employers are introducing stillbirth and neonatal loss and pregnancy loss policies setting out what support is available for employees impacted and ensuring that at the time they need it, employees have certainty around the help that is available to them from their employer.
Stillbirth and neonatal loss attract statutory leave pay entitlements, but miscarriages that take place before 24 weeks and ectopic pregnancies do not give rise to statutory pay entitlements and employers who want to provide support to employees beyond the statutory entitlements must therefore make provision for how they will support employees and an accessible and well-published policy is the best way of avoiding any unnecessary lack of clarity at a difficult time. The Miscarriage Leave Bill, a private members' Bill seeking to make provision for paid leave for people who have experienced miscarriage, is currently awaiting its second reading in the House of Commons.
Fertility treatment
Time off for fertility treatment policies are also on the rise as employers seek to support employees with paid time off for attending appointments and other absences from work as a result of fertility treatment.
The Fertility Treatment (Employment Rights) Bill, another private members' Bill, is also awaiting its second reading in the House of Commons. It seeks to give employees the legal right to have time off work for appointments related to fertility treatment.
Employees do not currently have a statutory right to take time off, paid or unpaid, for fertility treatment such as in vitro fertilisation (IVF), but a woman undergoing IVF will be deemed pregnant from the point of implantation of fertilised ova; at which point the statutory entitlement to take time off for antenatal appointments will apply and an employee will be protected from any pregnancy and maternity related discrimination. Read more here.
Mental health
This week has also seen the UK government issue a press release on Mental Health Day (10 October) confirming that it will provide a "£122 million employment boost for people receiving mental health support" giving "people with common mental health problems like stress, anxiety and depression.. access to an employment adviser" to "help them stay in work or return to the job market quicker, with the right support in place".
The Covid-19 pandemic highlighted the importance of supporting wellbeing in the workplace and, as employees face new personal challenges around the cost of living and new hybrid working arrangements, employers are looking at policies which guide individuals to the support being made available for them.  
Menopause
The All-Party Parliamentary Group looking at the menopause yesterday (12 October) issued a series of recommendations for government, the NHS, and other bodies "to initiate change and dispel the long-held taboo around 'the change'" including co-ordinating an employer-led campaign and improving guidance to drive up support for menopause in the workplace.
Many employers are currently introducing a number of steps for those affected by the menopause including policies, manager guidance and signposting employees towards internal and external support available. You can listen to our podcast on menopause in the workplace.
Other challenges
Other policies being adopted or adapted to reflect the challenges employees face throughout their careers include support for neurodivergent employees and supporting employees who are victims of micro-aggressions. We are also seeing employers introducing policies to provide support and guidance to any employees impacted by domestic violence (an issue which rose to prominence during the Covid-19 pandemic) by highlighting how employers can provide support directly or through third parties.
If you would like any help with introducing any new policies to reflect these developments or a more general review of your existing staff handbook, we would be happy to help, so please get in touch with your usual Osborne Clarke contact.
The Digitalisation podcast: neurodiversity in the workplace
In our latest digitalisation podcast, in which we capture conversations with leaders across the digitalisation ecosystem and shine a light on the topic of digital inclusion, Amy Moylett and Tom Sharpe interview John Abel,  technical director, office of the CTO at Google Cloud, about neurodiversity in the workplace, the power of data, reporting and digital trends in managing diversity and inclusion within businesses.