Employment and pensions
Employment Law Coffee Break | Covid-19 update, fire and re-hire, right to work checks and apprenticeships
Published on 10th Feb 2022
Welcome to our latest Employment Law Coffee Break in which we look at the latest legal and practical developments impacting UK employers.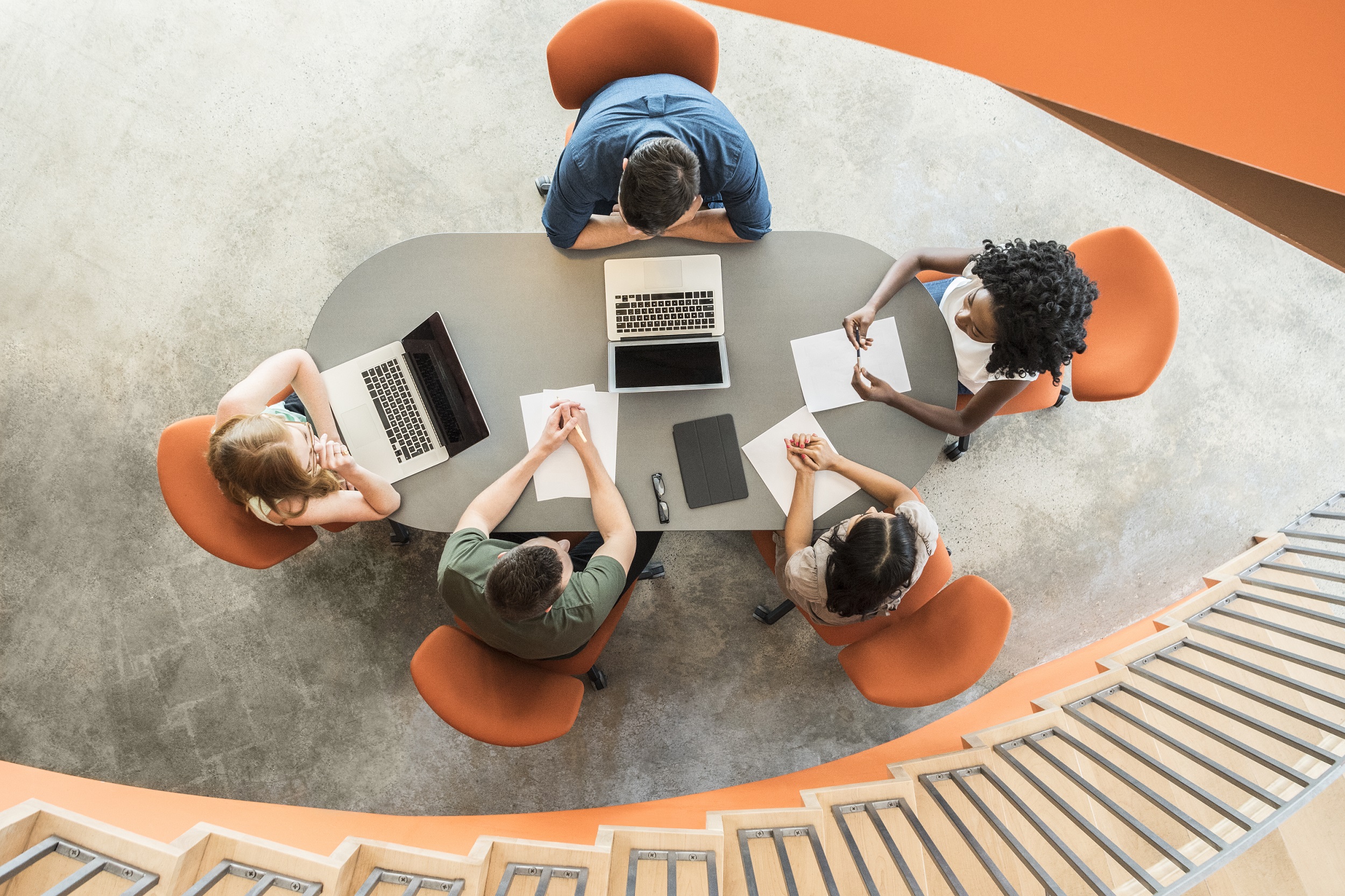 Covid-19 update
As has been widely reported, we are expecting in England that all Covid regulations, including the requirement to isolate after testing positive, will end on 24 February with the government planning to "present our strategy for living with Covid" on 21 February. Indications are that new guidance will be issued advising people to avoid going to work if they test positive for Covid, albeit that it will no longer be a legal requirement. 
Employers will need to carefully consider the new guidance when it is published, as well as considering what measures they should continue to take in light of their statutory health and safety obligations. Health and safety risk assessments will need to be updated accordingly. The announcement will cause particular concern for some individuals, such as those who are clinically vulnerable or are caring for someone who is clinically vulnerable, and employers should ensure that managers continue to deal with any concerns sensitively and appropriately. Businesses asking individuals to take lateral flow tests should also note that while these continue to be freely available to individuals, there is increasing speculation that the provision of these free tests will now be brought to an end which may impact on any approach going forwards. 
Despite the anticipated removal of legal restrictions directly related to Covid-19, it is clear that the pandemic will continue to have a significant impact at work and it will be critical to ensure that managers are trained to deal with issues that will inevitably continue to arise. In addition to potential resistance to returning to work, a recent survey conducted by the CIPD and Simplyhealth has found that 46% of organisations had employees who experienced long Covid symptoms in the last 12 months, with one in four (26%) listing the condition among their main causes of long-term sickness absence. With changing working practices and employee expectations, now will also be a good opportunity for employers to review any move towards hybrid working practices going forwards; our risk, review, reset tool looks at the potential legal issues that these arrangements can bring. We also anticipate employees making more flexible working requests on an individual basis and it will be important to ensure that managers deal with any requests in accordance with the organisation's applicable policies and procedures to minimise the risk of grievances and potential legal claims.  
With the pandemic causing many individuals to re-evaluate their current employment positions, today we hosted our webinar looking at "The Great Resignation" and how businesses can protect themselves from the threat of departures and poaching activities. If you missed the webinar, you can catch up here.
 
---
Fire and re-hire in the spotlight: High Court grants injunction to restrain termination and re-engagement 
The Covid-19 pandemic has brought increased scrutiny to the practice of "fire and re-hire" where employers seek to change terms and conditions through terminating an employee's current contract and re-engaging them on new terms where consent is not forthcoming. Larger employers in particular have seen proposals around fire and re-hire gain media traction, with recent reports highlighting an injunction granted by the High Court to prevent an employer using the practice to withdraw a contractual agreement to provide enhanced pay (referred to in the decision as "Retained Pay") each year for employees who had previously agreed to relocate with the company rather than take redundancy. 
While this decision will be a cause for concern, the High Court itself described the facts of the case before it as "extreme" and "unusual". The benefit which the employer was seeking to withdraw had been described in communications as "guaranteed for life", remaining for "as long as" each employee was employed in their current role or agreed to any changes by mutual consent, and which could not be "negotiated away" by the employer or union. In the relevant collective agreement it was described as a "permanent feature". In these circumstances the High Court considered it was necessary to imply into each relevant employment contract a term to the effect that the employer's "right to terminate [the] contract on notice cannot be exercised for the purpose of removing or diminishing the right of that employee to Retained Pay" and that it was appropriate to grant an injunction preventing the employer from proceeding to terminate the affected contracts for this reason. This implied term did not, however, impact on the employer's right to terminate an affected employee's contract for "good cause", such as where an employee "is genuinely redundant or has committed an act of gross misconduct". 
The decision sends a clear message about the care needed when drafting contractual terms including to build in appropriate caveats to address possible future changes in circumstances; here the employer stated that the "Retained Pay arrangements achieved what they were designed to achieve, but we feel it is now the right time to phase those arrangements out". The High Court noted that "it would have been open for [the employer] to seek to set a longstop date… and/or make clear that it subsisted only for as long as the particular contract endured" which they had not done. 
The High Court was also clear that implying such a term would not be appropriate in all cases where termination and re-engagement is proposed noting that "the difficulty in this case lies not in the intention to offer re-engagement but in the intention to terminate the original contract for the purpose of extinguishing or diminishing the right to Retained Pay" against the particular factual background. Where fire and re-hire is being considered, legal advice should be taken to minimise the risk of legal claims and potential damage to employee relations - with consideration given to whether any form of sweetener, such as a lump sum payment in returning for giving up future rights, is appropriate. Where the contract terms do permit termination in these circumstances, care must be taken to ensure that any dismissals do not fall foul of unfair dismissal rules and employers must remain alert to the risk of discrimination claims. 
While the government has confirmed that it does not currently intend to legislate in this area, Acas has now published guidance for employers following its report earlier this year on the use of fire and re-hire practices by employers in which it urges employers to "thoroughly explore all other options first and make every effort to reach agreement with staff on any contract changes". Organisations considering changes should: fully consult with all affected staff and their representatives in a genuine and meaningful way; help maintain good workplace relations by allowing staff to understand the reasons behind the proposed changes; and provide them with an opportunity to give their views. Where reaching an agreement is proving difficult, the Acas advice includes tips on how to keep discussions constructive, explore alternative options to reach a compromise and stay focused on trying to reach a consensus.
 
---
Fundamental changes to right-to-work verification 
All employers in the UK have a legal obligation to ensure they are not employing individuals who do not have the right to work (RTW) in the UK. From 6 April 2022, RTW checks will change: employers will no longer be able to accept physical documents (save for British nationals, see below) as evidence of the RTW and must instead use the new online verification process for anyone with a visa. To conduct an online check, an individual will need to give their prospective employer an access code by providing their details online and which will remain valid for 30 days. If the check is not completed within this time, a new code will be required. Employers should take a clear copy of the online profile confirming they have the right to work in the UK and make sure the photograph resembles the individual being hired (at present they can do this via a video call if the office is still closed, but this concession is due to end in April 2022, at which point the check will need to be carried out in person). Businesses will not need to undertake retrospective checks for anyone employed prior to 6 April 2022 using physical documents.
British and Irish nationals
Changes to RTW checks are also being implemented for individuals who do not have visas, such as British nationals. The Home Office will enable employers to use certified identity service providers (IDSPs) to carry out digital eligibility checks on behalf of British and Irish citizens. The introduction of the use of identification document validation technology (IDVT), from 6 April 2022, will allow for British and Irish citizens who hold a valid passport (including Irish passport cards) to be able to upload images of their personal documents via a certified IDSP to verify their identity remotely and prove their eligibility to work or rent, instead of presenting physical documents or the need for employers to examine these documents.
The Home Office and Disclosure and Barring Service are working with the Department for Digital, Culture Media and Sport (DCMS) as it develops proposals for new legislation to establish the UK Digital Identity and Attributes Trust Framework (UKDIATF). This framework will set out the rules and standards for organisations to follow in order to carry out secure, trustworthy, and consistent digital identity checks. On 17 January 2022, DCMS made an announcement that sets out in detail the next step in the development of the UKDIATF. At the time of writing, there are currently no certified providers and, therefore, employers are not able to use this service, but this will change in the near future. Employers should note that it is anticipated that organisations certified to carry out the checks for employers will charge a fee for this service.
Our specialist immigration team will be happy to provide further guidance on the new rules for RTW checks and other recent immigration developments highlighted in their latest newsletter.
 
---
Apprenticeship week and the new 'flexi-job' alternative apprenticeship
This week marks Apprenticeship week and is a chance to look at the role apprenticeships can play in an organisation and the diversity of talent this route to qualification can bring. At Osborne Clarke our team of Solicitor Apprentices and their supervisors have put together a video, talking about what it's like to be an apprentice – you can hear what they have to say about life at Osborne Clarke here.
With apprenticeships increasingly becoming an attractive route combining training and work for both employers and future employees, this April will see new flexi-job apprenticeships being piloted enabling the creative, digital and construction sectors, where short-term contracts or other non-standard employment models are the norm for certain occupations, to access the benefits of apprenticeships. Regulations have now been published which allow for employers employing an apprentice on a flexi-job apprenticeship to commit to a minimum three month apprenticeship contract as opposed to the usual 12 months, which will enable apprentices on the pilot to undertake a series of shorter contracts with a number of employers, while completing their training in preparation for end point assessment. For employers in these sectors, full guidance is expected ahead of 6 April 2022.