Decarbonisation
Countdown to COP26 | Decarbonising transport in the UK
Published on 27th Sep 2021
Decarbonising the transport sector is crucial to achieving net zero and air quality ambitions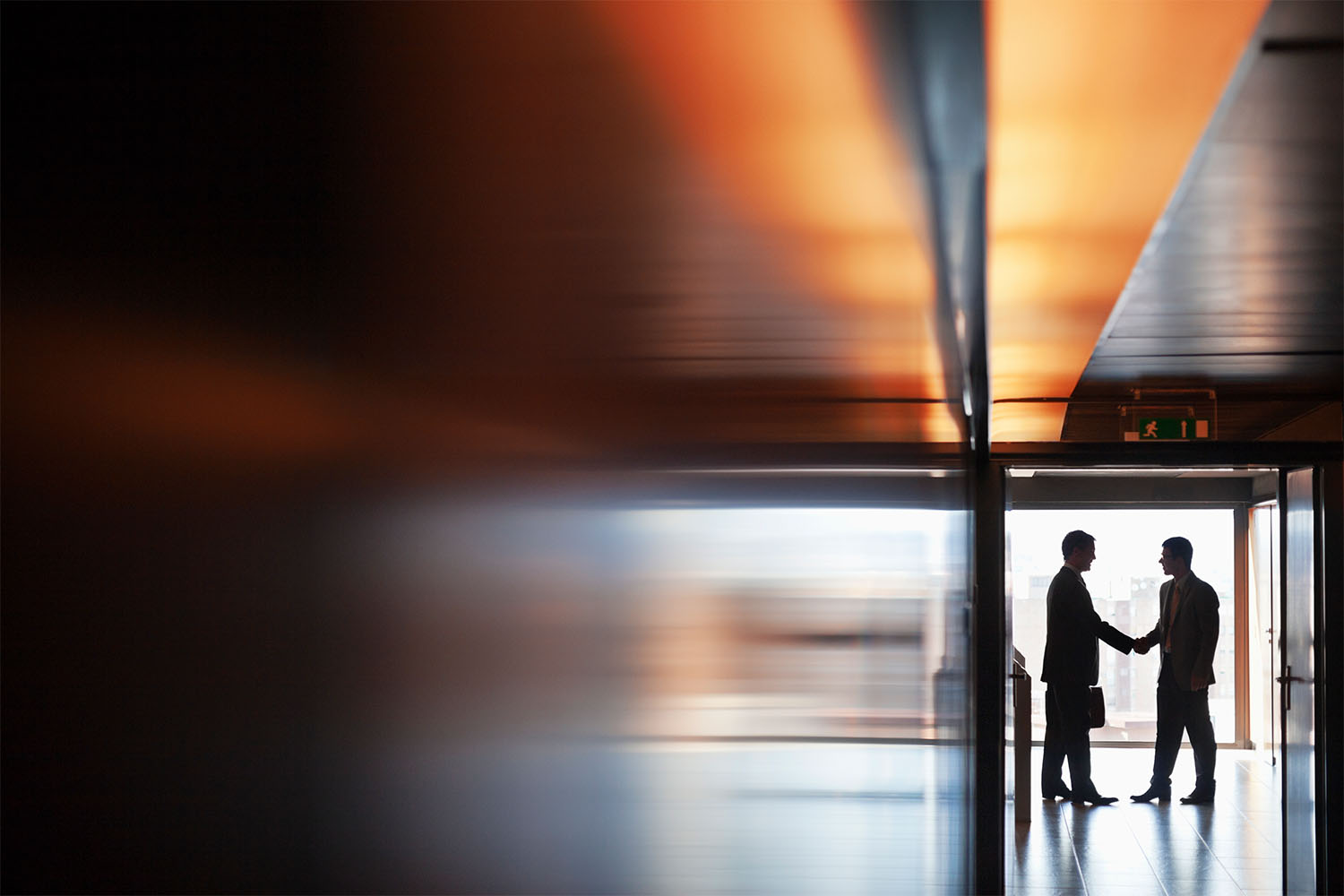 With less than six weeks until COP26, anticipation and news coverage of the event is heating up. However, there are concerns that geo-politics, including Covid-19 restrictions on in-person events and the rise in gas prices, will overshadow the Glasgow conference.
As pressure to reach net zero targets and improve air quality mounts, the question arises as to how best climate change can be tackled. Decarbonising the transport sector is crucial to achieving these ambitions, something that is increasingly being pursued through a number of different avenues in the UK, and is likely to be central to the discussions at COP26.
Osborne Clarke explored the opportunities and challenges of decarbonising the transport sector in a recent webinar – the final instalment in a series of Countdown to COP26 webinars – held in partner-ship with our Scottish friends, Harper MacLeod. You can find out more about decarbonisation by watching our first webinar on the significance of COP26, our second on nature-based solutions and land use and our third on financing the transition to net zero.
What has changed recently?
Recent developments towards reducing emissions and meeting climate change targets have revealed a mixed picture. Following the recent G7 summit, positive commitments were made by the leaders towards limiting the global temperature increase to 1.5 degrees and stopping government support for overseas coal plants. On the other hand, the most recent Intergovernmental Panel on Climate Change (IPCC) report had numerous worrying takeaways including that humans' role in warming the planet is unequivocal and that the global temperature increase cap of 1.5 degrees is slipping beyond hope.
As it becomes clearer that more needs to be done to mitigate the effect of climate change, it is vital that significant developments are made towards greening the transport sector.
Achievements to date in decarbonising UK transport sector
The removal of tailpipe emissions from cars and vans is fundamental to decarbonising the sector as these vehicles are responsible for a fifth of the UK's domestic greenhouse gas emissions. As a result, last November the prime minister put the UK on course to be the fastest G7 nation to decarbonise vehicles, announcing that all new petrol and diesel cars and vans will be phased out by 2030, ten years earlier than originally envisioned.
Since 2015, the number of electric vehicles available on the market has grown from 16 to 34 models, a growth which has contributed towards reducing the cost of ownership of electric vehicles. Another positive statistic reveals that one in seven cars sold so far this year have been electric – a figure that is only likely to improve as a result of the government's plug-in grant pledging to contribute up to £2,500 towards the purchasing of electric cars priced under £35,000 as well as electric vehicles being exempt from vehicle exercise duty until at least March 2025.
Advances in decarbonising the transport sector continue to take place in relation to commercial vehicles, electric charging points and public transport.
Commercial vehicles
In recent times, there has been a significant increase in the adoption of light commercial vehicles (particularly those weighing 2 to 2.5 tonnes) in comparison to larger equivalents as a result of technology being easier to deploy for these vehicles. Despite the number of electric commercial vehicles that appear on our roads remaining very low, the pressure being applied by shareholders and consumers represents a promising shift.
Challenges remain. 3.5 tonne electric commercial vehicles cost almost double their diesel or petrol equivalents, and therefore remain unaffordable for the majority of small and medium enterprises. There is also uncertainty surrounding the residual, second-hand value of electric vehicles as a result of technological advances.
Despite the light commercial vehicle market rapidly maturing, significant obstacles persist for larger commercial vehicles. Nevertheless, experts suggest that the building of "gigafactories" across the UK will bolster the electrification of vehicles and will secure the UK's electric automotive production – an infrastructure project which would be a big step in the right direction.
Electric charging points
Unfortunately, mass accessibility to electric charging points has not yet occurred. This is probably due to the degree of consumer demand and to a lack of established government support.
Projects are being launched that aim to push towards increased accessibility to electric charging points. Two notable initiatives are the Electric Forecourt site in Braintree (a revolutionary concept that aims to turn electric vehicle charging into a consumer experience) and Shell's partnership with local authorities to deploy 50,000 on-street electric charging points.
A number of important challenges need to be overcome to enable the widespread roll-out of these charging points including: the unproductivity of on-route charging of electric vehicles and issues with parking space availability for vehicles at depots (given charging points and driveways are unlikely to be available at drivers' homes).
Public transport and urban mobility
Encouraging the use of public transport is also critical. This year's publication of the Williams-Shapps Plan for Rail aims to bring the fragmentation on the railways to an end as they come under a single, national leadership. The industry hopes that this plan will involve a commitment to sustained rail electrification, hydrogen rail conversion and the adaptation of passenger trains into freight trains.
The government bus strategy has also committed £3 billion to net zero and the sector anticipates that this will result in the electrification of entire bus fleets.
In terms of urban mobility, there are a significant number of new start-ups bringing new technology into the transport sector in addition to well-established companies, such as Royal Mail, making chang-es. Royal Mail recently announced that it is going to start using alternative vehicles, such as cargo bikes, to carry out its deliveries.
How will the government help decarbonise the transport sector?
Beyond the environmental benefits, decarbonising the transport sector will have a positive impact on air quality and, consequently, on UK public health. These benefits should encourage the government to take a more active role in achieving transport sector decarbonisation.
At the national level, the flagship Environment Bill that is currently making its way through Parliament will introduce a legally binding target on the government to introduce two new air quality targets by October 2022. The government also recently pledged that for large public procurement contracts over the value of £5 million, the selected supplier will have to show a concrete commitment to reducing its carbon emissions.
With air quality being a localised issue, local governments can be hugely influential. The Mayor of London introduced a 24-hour ultra-low emission zone which has been instrumental in reducing the number of older cars in central London, and numerous local councils have introduced clean air and low emission zones.
What are the legal challenges associated with delivering mobility solutions?
Joined-up mobility solutions, such as ride sharing and e-bikes enabled through an app, rely very heavily on using data and must be compliant with the General Data Protection Regulation (GDPR). This can be difficult to achieve in multi-stakeholder environments. It is crucial to ensure that the contractual arrangements between parties provide for the right level of protection for all.
One of the key selling points of these solutions is their intuitive consumer interface. It is important that the complex financial and regulatory elements of these platforms are integrated effectively and in accordance with legal requirements while remaining hidden away from consumers.
Despite legal challenges and high initial costs of investing in green transport solutions, both government and industry commitments indicate that the decarbonisation of the UK's transport industry is well under way.
How can Osborne Clarke help?
Osborne Clarke has considerable expertise in all aspects of the decarbonisation transition. Click here to register for updates, insights and invitations to events and webinars.