Banking and finance
Amazon to stop accepting Visa credit cards issued in UK
Published on 19th Nov 2021
Highly unusual cost-reduction move demonstrates shifting dynamics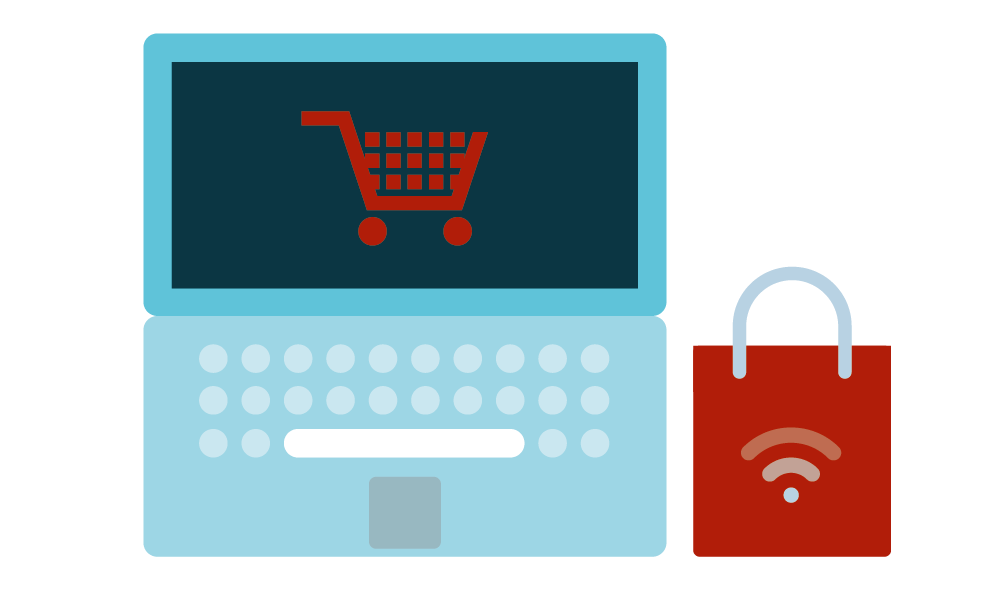 Amazon has announced that it will stop accepting Visa credit cards starting 19 January 2022 "due to the high fees Visa charges for processing credit card transactions". This is a highly unusual move by one of the biggest online retailers, clearly aimed at reducing costs, while restricting consumer choice and payments, but demonstrating the shifting dynamics in payments.
What has happened?
On 17 November 2021, Amazon wrote to customers notifying them on an upcoming change to Amazon.co.uk.  
The notice said: "Starting 19 January, 2022, we will unfortunately no longer accept Visa credit cards issued in the UK, due to the high fees Visa charges for processing credit card transactions. You can still use debit cards (including Visa debit cards) and non-Visa credit cards like Mastercard, Amex, and Eurocard to make purchases. Please update your default payment method or add one of these new, eligible payment methods if you do not have one".
According to the BBC, Amazon is offering £20 for Prime customers to switch from using Visa to an alternative payment method, and £10 for other customers, if they have a Visa cards as their default or only payment method on their account.
Osborne Clarke comment
This unexpected move has a number of causes, and effects, on both merchants and consumers  , and illustrates the changing payments landscape: 
Costs reduction 
Credit cards do carry a higher interchange fee than debit cards – they are capped at 0.3% for credit cards, as compared with 0.2% for debit cards. 
Amazon has said that Brexit is not the specific cause of the dispute, but it is likely to be part of the reason: following the UK's withdrawal from the EU, these caps ceased to apply to cross-border UK/EU card payments, following which both Visa and Mastercard changed their charging regimes for online card payments between the UK and the EU, with Visa's charges increasing to 1.5% for credit cards and 1.15% for debit cards. 
So while UK card holders will not notice any difference, an EU merchant will now be facing significantly increased fees for transactions by UK card holders. Amazon.co.uk, the website, is owned and maintained by Amazon Europe Core Sarl, a Luxembourg company, with another Luxembourg company, Amazon EU Sarl, also involved. 
We have seen a number of online retailers and marketplaces establish a UK entity to service UK customers, leaving their pre-existing EU entity to service EU customers, in part as a response to these changes: the difference in processing costs between 1.5% and 0.3% for credit cards and 1.15% and 0.2% for debit cards is significant  .
Discounts
Merchants are free to determine what methods of payment they are willing to accept (card payments, PayPal or similar, direct debit, bank transfer, cheque, or cash). They are also free to offer discounts for different methods of payment, and often do for switches to direct debit. 
However, merchants in the UK and the EU are, broadly speaking, prohibited from applying surcharges for the use of different payment methods. This means that UK merchants cannot charge more for credit card payments, as compared with, for example, debit card payments.
Reduced choice and protection
Amazon's move clearly reduces consumer choice. If a customer moves to a different payment method, such as a debit card, they will also cease to enjoy section 75 Consumer Credit Act (CCA) protection for all of their Amazon purchases. 
This rule protects customers, typically where they use a credit card to buy goods or services between £100 and £30,000, by allowing them to claim against the credit provider instead of the supplier. This may matter less for goods and services of lower value and for those delivered and consumed very quickly, however, it is a notable loss of protection.
Customers are typically advised to pay for long lead time goods and services, like sofas, airline and travel, and so on using their credit card in order to receive this section 75 CCA protection. Many marketplaces and merchants now offer their own "contractual" protection schemes, however, they are typically inferior in their terms.
Shifting dynamics: other choices of payment method 
Customers are increasingly being offered other payment methods, including "pay by bank  " or similar, where a consumer can make a payment to an online merchant by bank transfer, with immediate settlement.  
This solution has become possible through "Open Banking", using the "payment initiation service" of a third party other than your account servicing payment service provider. Part of the reason for this is that it side-steps the interchange fees associated with card payments, but equally for consumers, such payments will not attract section 75 CCA protection.
Shifting dynamics: credit and BNPL 
Another benefit of using a credit card is the "credit" provided, that is, the time given by the card issuer for the card holder to pay off the balance. Here again, customers are increasingly being offered alternative choices, particularly "buy now, pay later" (BNPL). 
BNPL products are particularly prevalent with online retailers and marketplaces. HM Treasury has recently taken its next steps on regulation of this sector: see our Insight on this topic.
It will be really interesting to see how this Amazon v UK-issued Visa credit cards move plays out over the coming weeks and particularly how Visa responds more generally: it would be difficult for them from a competition law perspective to do a "special" deal for Amazon.