Osborne Clarke for Good 2022 report
We are pleased to share with you our first OC for Good annual report, detailing the commitments and impact we have made in 2021-22.
Download the full pdf version
A message from Ray Berg
I'm pleased to share with you our first OC for Good annual report, detailing the commitments and impact we have made in 2021-22.
Sustainable business, corporate social responsibility, or ESG: however we term it, responsible business is at the heart of Osborne Clarke's mission – to make a positive impact for our clients, people and communities.
"A guiding principle of our 2025 business strategy is that we will empower and incentivise our people to proactively do good for our clients, communities and colleagues – investing our time, money and expertise sustainably to make a notable difference." Ray Berg
It has been a challenging few years since we set ourselves that objective, navigating significant change and disruption brought on by a global pandemic and new ways of working, but I'm immensely proud to see our many and varied successes set out in one report for the first time.
We've increased participation in our community outreach and pro bono programmes, using our professional skills to do good. We've strengthened our employee networks and those representatives have challenged us to make bigger strides towards making OC a workplace where all our people can thrive. We've articulated our People Philosophy. And we've enhanced our wellbeing offering and range of employee benefits, responding to the changing needs of our people and keeping us all connected, even when we couldn't be together in person. 
Towards the end of the financial year, the Executive Board committed Osborne Clarke to a near term science based target, to halve our greenhouse gas emissions by 2030, and to develop a long term, science based target to reach net zero, by 2050 at the latest. I can't think of anything that embodies our business strategy better: our clients expect us to decarbonise our business; our people demand it; our communities need it. 
While we look back and celebrate our achievements over the past year, we're reminded that many of them are about our future. As we publish this report there are stormy clouds gathering for the UK economy, which means our responsible business commitments are more important than ever. We'll continue to invest in our people, our communities and our business to deliver sustainable growth and progressive, insightful legal services.
- Ray Berg, UK Managing Partner (2015-2022)
Read more
Awards Highlights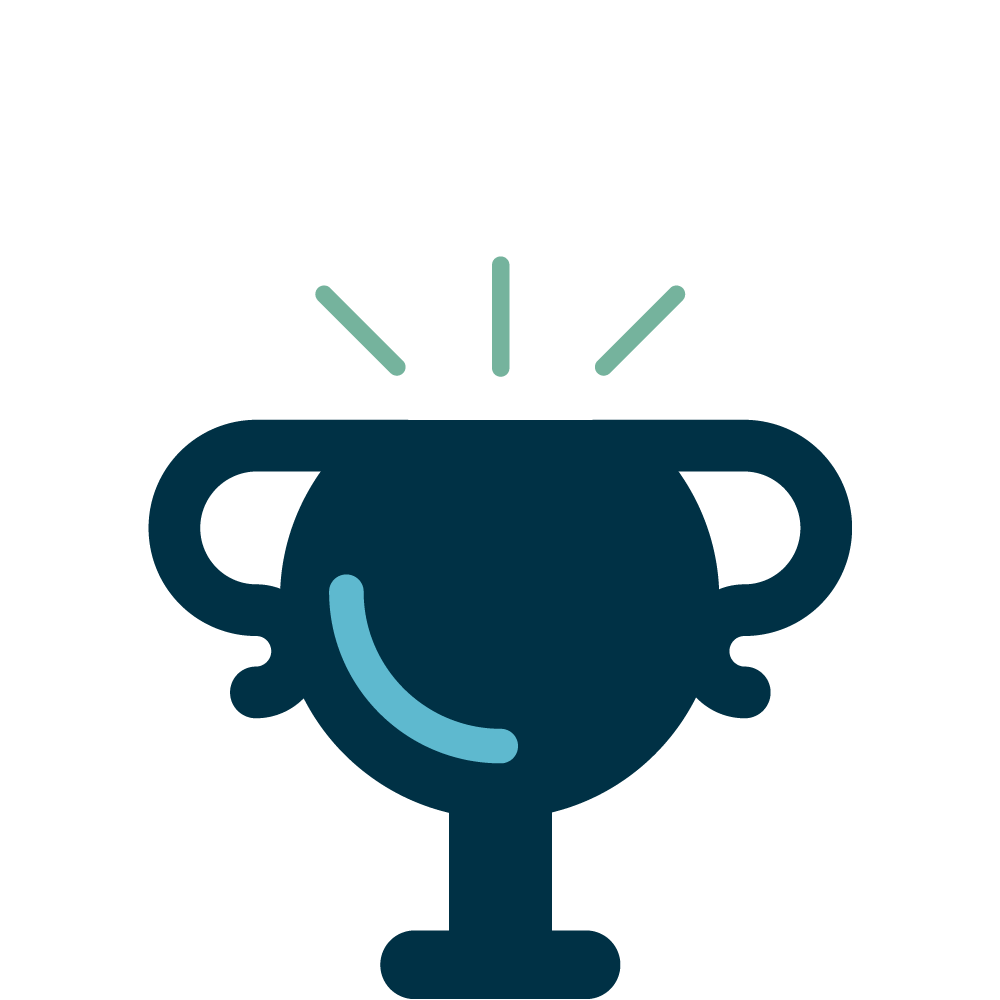 British Legal Awards 2021
Winner of UK Law Firm of the Year at the Legal Week/Law.com British Legal Awards 2021.
Legal Cheek
Winner of Best Law Firm 2022 for: Training, Quality of Work, Legal Tech, Eco-Friendliness, Most Admired and Firm of the Year by Legal Cheek.
Roll on Friday
Top 5 employer in Roll on Friday's best law firm rankings for 2022.
Social Mobility Foundation
Ranked 48 in the Social Mobility Employer Index, a jump of 33 places on the previous year and placing Osborne Clarke among the Social Mobility Foundation's Top 75 Employers.
Stonewall Workplace Equality Index
Ranked 113 in the Stonewall Workplace Equality Index, a jump of 159 places from our position in 2021. We also received the Silver Award for commitment to LGBTQ+ inclusion at work.
Stepping Up Excellence Awards
Recognised as a Diversity Champion in Bristol City Council's Stepping Up Excellence Awards.
upReach
Winner of the upReach Volunteer Award for the firm's participation in the upReach Assessed Virtual Internship Programme.
SW Dealmaker
Shortlisted for Corporate Law Firm of the Year by Insider SW Dealmaker 2022.
The Lawyer Awards
Shortlisted for Law Firm of the Year 2022, Best Client Service Innovation and Best Legal Tech at The Lawyer Awards 2022. Best Law Firm for Legal Tech in 2021 awards and highly commended in six additional categories.
Modern Law Awards
Highly Commended for Diversity & Inclusion at the Modern Law Awards 2022
"Osborne Clarke's long-term commitment and support will make a big difference to the lives of young people in helping them reach their potential." Vicky Chenery - Head of Partnerships and Philanthropy, UK Youth
"The desire to get things right for our people is nothing new for us. Market factors, the growth of the firm and of course the pandemic, were the catalysts for creating greater cohesion this year, in relation to our culture." Graham de Guise - Chief People Officer
"It's been exciting to see the Halo project develop over the last year. Decarbonising our buildings through decentralised energy solutions is a key part of the firm's net zero strategy." Simon Hobday - Partner, Projects
A good corporate citizen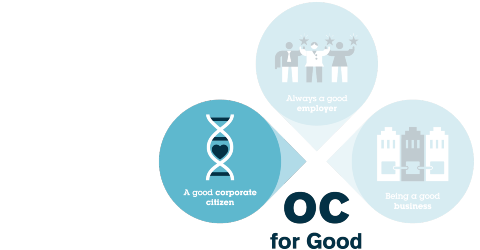 We believe that we thrive when the communities around us thrive. Being a good corporate citizen is about recognising our role in society by focussing on what's important to our business, our people and our communities. In particular, we use our skills and resources to deliver social impact across four priority areas.
Read in full
"It's been a great year for our Corporate Citizenship pillar. We have exceeded our expectations for engagement and participation on our pro bono and other volunteering programmes, and an increase in the number of our people involved." Georgina Dennis - CSR and Pro Bono Assistant
Volunteering
Summary

Pro Bono
Summary

Charity Fundraising Summary

2,614
charity and volunteering hours
3,078
pro bono hours volunteered
£150,190
donated via Osborne Clarke
Charitable Trust
Valued at
£884,858
84
pro bono organisations
represented
£15,932
in employee matched giving
Community involvement hours 
increased by
78%
Valued at
£1.033m

£41,500
to support refugees
and asylum seekers with
humanitarian aid

123 hours
on The Bridge programme,
including fee earners and
business services volunteers

 

91
separate donations to support
our communities and social
impact themes
Always a good employer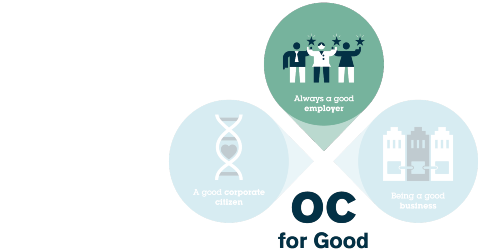 Our 2025 business strategy starts with our people. Our mission is to preserve our unique and inclusive culture, ensuring we are dynamic and adaptable in the way that we attract, grow and retain high-performing, purpose driven people.
Read in full
"We have grown our employee wellbeing, diversity and inclusion programmes and been recognised through awards and benchmarks. My highlight is the launch of three new employee networks, bringing about meaningful dialogue on diversity and inclusion at work." Su Akgun - Diversity & Wellbeing Manager
We've focused this year on developing our Gender Action Plan with input from senior women, OC Gender, and the executive board. The plan will support delivery of our gender target with a roadmap to improve gender balance in all senior positions, through three core principles: 
Embedding an inclusive recruitment process which delivers balanced results at all levels of seniority
Providing opportunities for progression and promotion which are fair and transparent and reflect the pool of talent available; and
Challenging the firm to create a culture and environment which meets the needs of a modern workforce

Being a good business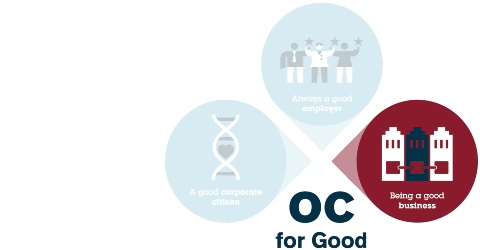 We are in a climate crisis, and if we are to meet the urgent need for society to decarbonise, we all need to do more.
That's why this year, OC committed to both near and long term science based targets.
Read in full
"Our UK business' commitment to science based targets is an exciting but necessary step as we tackle climate change, and the interlinked issue of biodiversity loss." Omar Al-Nuaimi - International CEO
We will reduce our baseline emissions by 50% by 2030.
Within 24 months we will set a long term target to reach net zero emissions by no later than 2050.
In 2019 Partners at Osborne Clarke voted to relocate our Bristol office from Temple Quay, which has been home for over 20 years, to a brand new building in the Finzels Reach quarter of the city.
Halo will incorporate the best environmental practices. It has been designed to achieve BREEAM Outstanding 2018 and includes features such as roof-mounted solar photovoltaic panels; low carbon heating through its connection to Bristol's Heat Network; water saving appliances and fittings; smart technology and controls to optimise energy efficiency. Materials for the Osborne Clarke office have been chosen for their durability and minimal environmental impact. It will have excellent facilities for our many active commuters, and charging for electric vehicles.
Looking ahead
This report is the first time we have published our non financial results and achievements in this way. As we look ahead to next year's OC for Good report, a number of exciting projects are already underway that will further us towards our three overarching goals. We recently announced our membership of Business in the Community; we launched our partnership with UK Youth; we are welcoming our first cohort under the 10000 Black Interns scheme; our Wellbeing Strategy is in the pipeline and of course we are embarking on our first year of action in our new carbon reduction programme, OC Zero.
"This year's achievements have really advanced the OC for Good framework as part of the firm's business strategy. A number of exciting projects are already underway that will further us towards our overarching goals in 2023." Bola Gibson - Head of Inclusion & Corporate Responsibility
 

A good corporate citizen

Always a good employer

Being a good business

Targets

4,000 hours of pro bono activity; 50% participation rate among fee earners.
3,500 annual volunteering hours
Donate >£100k each year through our Charitable Trust

Meeting our gender, race and ethnicity targets; 30% women in partnership
6% ethnic minorities in partnership

50% emissions reduction by 2030
Net Zero with science based targets no later than 2050

What we'll be doing in the next 12 months to move us towards our goals

Participating in the BITC 

Responsible Business Tracker
Finalising our Diversity & Inclusion strategy
Delivering on our Wellbeing Strategy

Publishing our sustainability strategy
Improving data and reporting in line with SBTi standards

What's in the pipeline for 2025 and beyond

£500,000 in grant funding through UK Youth, to alleviate digital poverty

Launching our Inclusion Allies programme
Revising reward and recognition principles in light of the People Proposition

Broadening our supplier engagement programme to include D&I, CSR and sustainability
26
International locations
3
Transformational trends