In honour of International Women's Day, Lara Flynn and Peter Day share their experiences and why it's important to break the bias.  
Lara Flynn
I'm a Senior Associate in the Employment team in the UK. I focus on providing advisory, transactional and litigation employment support to employers particularly in the private equity field. I also Co-Chair the Social Diversity Committee at Osborne Clarke so I am actively involved in promoting the firm's diversity initiatives. Having been state school educated in a town in South Wales, I was actively discouraged from pursuing a career in law due to my background. This has made me all the more passionate about advocating for diversity within the legal profession (including from the perspectives of gender and social diversity). 
I think it's important to break the bias because gender bias can inhibit female development (both personally and professionally) and limit the opportunities available to women. Breaking Bias has also been key to my role with the Social Diversity Committee as our objectives include promoting the important message to not just talk about your background but to be proud of it!
We officially launched the OC Social Diversity Committee in June 2021 and we have been able to really gather momentum, attracting lots of volunteers and enabling a variety of collaborations with both our internal Osborne Clarke diversity networks - including OC Gender (our gender diversity network) - and external social mobility organisations (including upReach, STRIVE and The 93% Club). It's been really rewarding to see our hard work pay off. 
As I trained and qualified at Osborne Clarke and having worked for the firm for almost eight years, I have had the privilege of working closely with and learning from a variety of excellent female lawyers including, in particular, those within my own team (Employment) and the Corporate/Private Equity team.  
My greatest career achievement to date has been being shortlisted (result still TBC) for the Rising Star in Diversity Change at the Women, Influence & Power in Law UK 2022 Awards for my work co-launching our social diversity employee network. Osborne Clarke was also recognised as UK Law Firm of the Year at Law.com International's British Legal Awards and highlighted in a number of areas including its clear understanding of the importance of diversity.
Peter Day
I'm a partner in the Real Estate team in the UK and head of our London office. I focus on the real estate investment sector.
My greatest career achievement to date has been mentoring people through the early part of their career in some cases through to partnership. 
I've tried to address gender bias and inequality by taking a different approach to business development. I have for a number of years promoted the idea that great business development in real estate is no longer drinking, lunching and participating in or watching sports events with clients. Of equal, if not more value are those who do a fantastic job for the client and really build those one on one relationships. That is a shift (very much for the good) from the way things were when I started out!
We are also now hopefully a lot better at recognising that sometimes female promotion candidates will only say they are ready when they are absolutely 100% ready, whereas their male counterparts might, in some cases be more confident when they are less ready – a generalisation and clearly there are many exceptions but this is something that we've been trying to pick up and acknowledge when discussing career development with all candidates.
I think it is important to break the bias because diversity is a great thing for any business or team – the flip of which is that any sort of bias holds us back. That is both internally, in terms of developing a great team and externally – winning work and growing the business.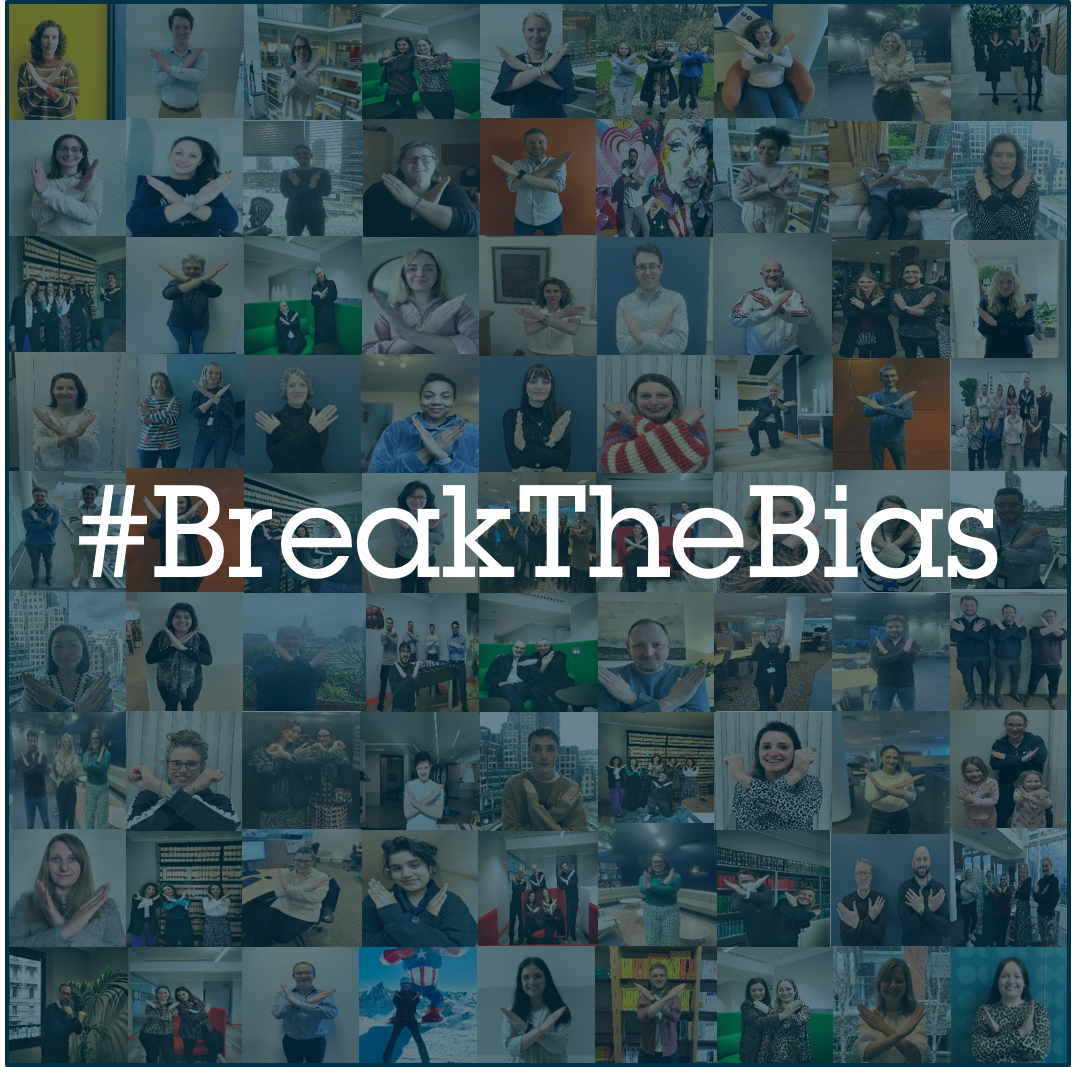 Corporate communications and press contacts
---
Connect with one of our experts