Life Sciences and Healthcare
Updated CQC guidance has implications for the health technology and wellbeing industries
Published on 8th Jul 2022
Reworked guidance reflects the evolution in models for healthcare service delivery, especially with regard to technological innovation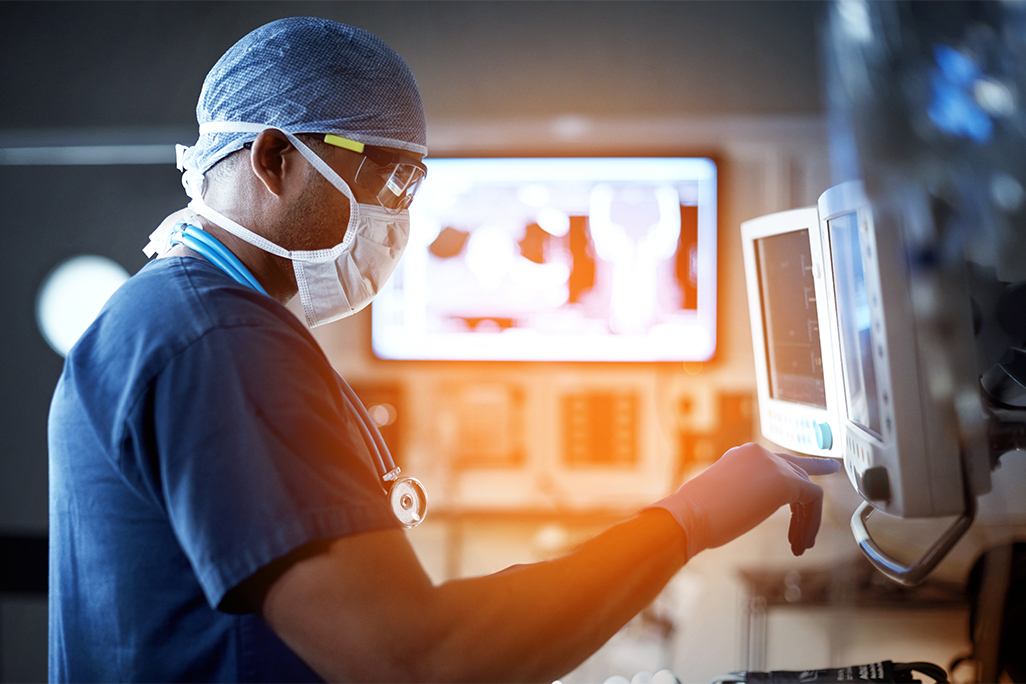 The Care Quality Commission (CQC) has updated its guidance on the range of healthcare organisations that should be registered. The new guidance is in keeping with the general trend of the regulatory system expanding to include a greater range of healthcare and wellness products and services. 

Under the Health and Social Care Act 2008 (Regulated Activities) Regulations 2014, providers carrying out regulated activities in England must be registered with the CQC. Failure to do so amounts to an offence. Providers need to be familiar with the regime of monitoring and inspection carried out by the CQC that is intended to ensure standards of care are met. 
Technological innovation
The new guidance reflects how the increased use of technology solutions has an impact on the entities that need to register with the CQC:
Artificial Intelligence (AI): The guidance clarifies that organisations providing AI software for clinical use may need to register for the regulated activity of "diagnostic and screening procedures". This means that suppliers using AI technology to analyse and report to healthcare providers or patients on screening images, such as X-rays, CT or MRI scans, may need to register in their own right if a CQC-registered healthcare provider does not independently review the results.  
Supply versus use: There is a difference between using technology to deliver a regulated activity and simply supplying technology to support another provider. The updated section on AI indicates that this division is relevant to the question of whether registration is required in the context of all regulated activities, and not just diagnostics and screening. Technology companies supplying into this sector should carefully consider this distinction when deciding whether they need to register with the CQC. 
Remote consultations: To take into account the increased use of remote consultations as a result of the pandemic, the CQC have added some wording to the guidance on the regulated activity of "medical advice provided remotely". This now clarifies that this regulated activity does not include remote consultation and advice by an existing GP practice. If an organisation or healthcare professional is registered for the regulated activity of treatment of disease, disorder or injury, they will not need to register for the regulated activity of providing remote medical advice. 
Wellbeing services 
The updated guidance also contains new examples aimed at providers of services to the wellbeing or wellness market, rather than to "patients" in the narrow sense, including relating to:
Intravenous (IV) drips: Increasing numbers of private clinics are offering IV drips for health purposes. The CQC's view is that using IV drips to administer products that are prescription-only medicine (including vitamins and 0.9% saline), constitutes treatment of a disease or disorder. This means that providers of these services need to register with the CQC if those services are delivered under the supervision of a healthcare professional and claim to alter a person's physiological state in response to a defined concern.  
Weight loss support: The regulated activity of "services in slimming clinics" is narrow – it only applies where advice or treatment is provided or supervised by a medical practitioner in a physical location. The updated guidance now clarifies that where a medical practitioner provides treatment of obesity in a setting other than a clinic (for example, online) they will need to register instead for the regulated activity of treatment of disease, disorder or injury.  This also applies to advice provided by other healthcare professionals.
Clear aligner orthodontic treatment: Providers using clear braces to make aesthetic changes to teeth are likely to be caught by the regulated activity of treatment of disease, disorder or injury if they are involved in treatment planning and diagnosis. This means that online providers who provide a fully remote service, allowing consumers to get aligners delivered after ordering a home impression kit, for example, may need to register in their own right. 
Osborne Clarke comment
While the CQC's power to widen the scope of the activities that must be registered is limited by the 2014 regulations, the reworked guidance reflects the fact that models for healthcare service delivery have evolved significantly in recent years.

Continued technological innovation, including the increased use of digital healthcare solutions such as apps, diagnostic tools relying on AI and wearable technology, alongside a burgeoning wellness market, mean the CQC is likely to see an increase in applications for registration.  

Looking further ahead, more fundamental reform may be essential if the government determines that the fast pace of change in healthcare services means that the law governing regulated healthcare activities no longer reflects the reality of the market. 

In the meantime, providers whose services come within the scope of the updated guidance will need to assess whether they should register with the CQC and consider carefully the obligations that come with providing a regulated service. 

If you would like any assistance with the issues covered in this Insight, please contact one of our experts below.