Real estate
UK Court of Appeal brings clarity to provisions of the Building Safety Act
Published on 13th Sep 2023
Construction sector and developers get more certainty on post-Grenfell safety work issues from URS v BDW ruling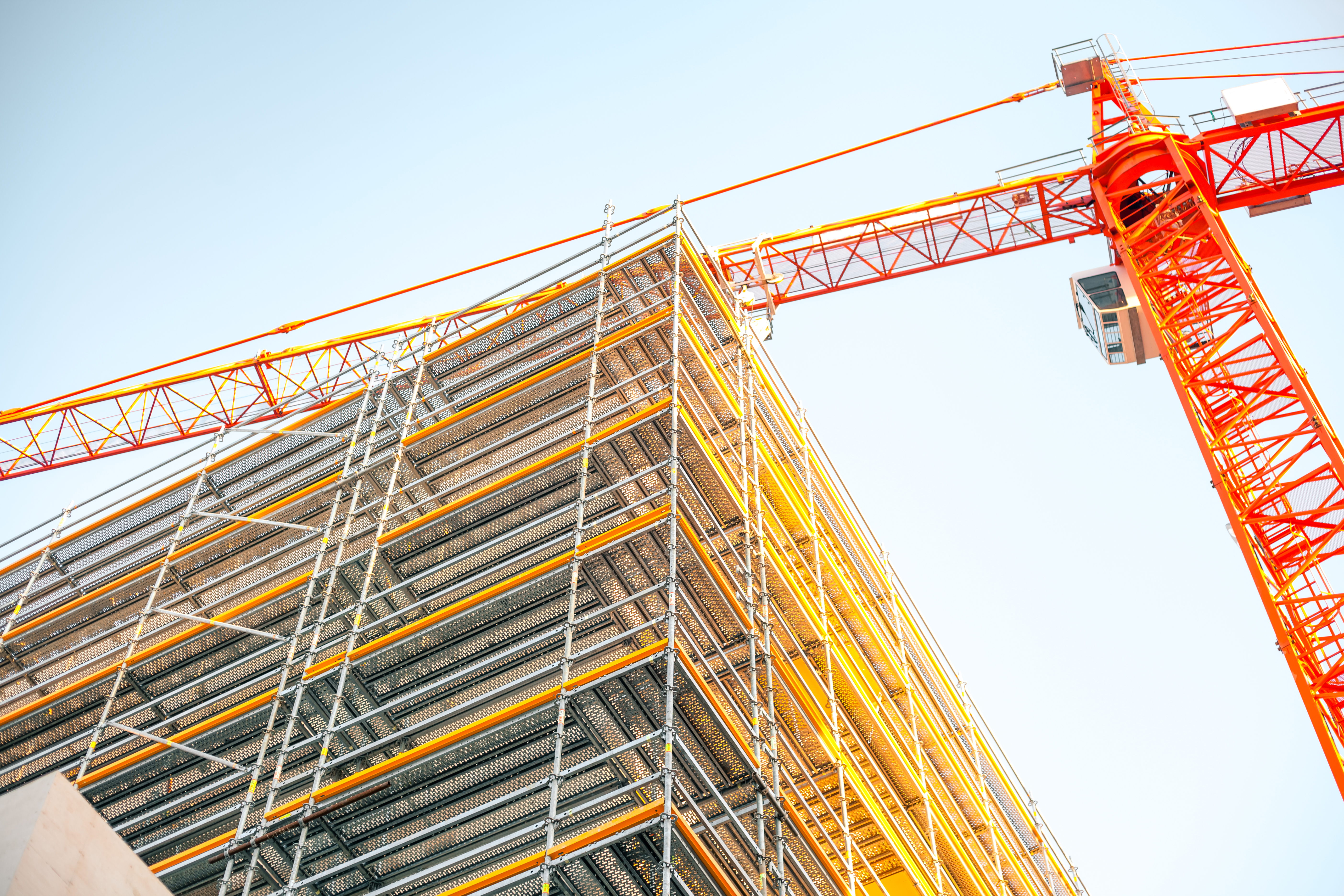 The recent judgment from the Court of Appeal in URS Corporation Limited v BDW Trading Limited has widened the avenues for developers to bring claims against contractors for historic defects and confirms that developers can be owed a duty under section 1(1)(a) Defective Premises Act 1972 and are able to claim in contribution from contractors for defects, prior to any third-party claim in respect of those defects.
Structural design dispute
Between around 2005 and 2012, BDW Trading Limited, the respondent, instructed URS Corporation Limited, the appellant, to provide structural design services in respect of two residential developments.
In 2019, BDW discovered what it alleges were serious structural design defects at both developments, resulting from URS' negligent design. Following the discovery, BDW carried out remedial works at significant cost and subsequently brought a claim in tort against URS to recover those losses (the claims in contract being time-barred).
URS' position in its defence was broadly that those losses were self-created, on the following grounds: BDW had no obligation to rectify the alleged defects by the time they were discovered, because BDW no longer had a proprietary interest in the developments; and any liabilities to third parties were time barred.
On trial of preliminary issues in 2021, Mr Justice Fraser held that, with some exceptions, the scope of URS' duty of care did extend to the alleged losses, and that those losses were in principle recoverable.
Following URS being granted permission to appeal the preliminary issues, the Building Safety Act (BSA) 2022 came into force. In accordance with the new retrospectively extended limitation period under section 135 of the 2022 Act, BDW applied to amend its pleadings on the basis that it could now pursue a claim against URS under the Defective Premises Act (DPA) 1972. Following a contested application heard in November and December 2022,  BDW was granted permission to amend its pleadings.
This judgment concerns two related appeals. The first is the appeal of the preliminary issues – the substantive appeal – and the second is the appeal of the granted application to amend or the amendment appeal.
Substantive appeal
URS' duty of care
Were the losses claimed by BDW within the scope of URS' duty of care? The Court of Appeal concluded that URS' duty of care did extend to the losses suffered by BDW.
URS' duty extended to guarding against the risk of economic loss caused by negligent structural design leading to structural defects or deficiencies. This was not a claim for reputational damage (that is, in relation to any damage to BDW's reputation arising from the defects); it related to conventional damages claims, such as the costs of investigation, remedial works, evacuation of residents, etc. A proprietary interest in the developments was not deemed to be a prerequisite to the costs of remedial works being recoverable in claims concerning defects.
Recoverable damages?
Were the damages claimed by BDW recoverable given that the defects were discovered in 2019? The court found that BDW did have a proprietary interest in the developments when the cause of action accrued, which was, at the latest, when the developments reached practical completion rather than when the alleged defects were discovered in 2019. The date of knowledge is not the relevant date for when a cause of action accrues (albeit the date of knowledge may be relevant to the limitation period in respect of latent damage).
Amendment appeal
The correct test?
Did the court apply the correct test in allowing BDW's amendments? As the claims were not time barred, the Court of Appeal found that the court at first instance had applied the right test of "reasonable arguability" in considering whether the amendments had some prospect of success. The court had been entitled to exercise its discretion to leave points of law underlying the amendments to trial.
Retrospective application?
Does section 135(3) of the BSA apply retrospectively when there are ongoing court proceedings? Under section 135(3), the extension of the limitation periods for actions under section 1 of the DPA "is to be treated as always having been in force". However, URS argued that this extended limitation period did not apply here as the parties were involved in ongoing court proceedings.
The Court of Appeal rejected URS' argument, finding that the ordinary linguistic meaning of these words could not be any clearer in that the longer limitation periods are to be treated as always having been in force, even if court proceedings were ongoing at the time section 135 BSA came into force.
Parliament could easily have provided an express carve-out for ongoing litigation but did not do so; in fact, Parliament had provided an express carve-out for claims settled or finally determined by a court. This demonstrated that Parliament had considered whether the wide wording of section 135(3) should be subject to any exceptions and had decided that there should be only one.
Developer's duty of care?
Can a developer, such as BDW, be owed a duty under section 1(1)(a) DPA? The Court of Appeal considered that a developer, such as BDW, can be owed a duty under section 1(1)(a). It found that there is nothing in the wording that restricts its benefit to individual purchasers and that this would be an unduly restrictive interpretation of the DPA. In its capacity as developer, BDW had contracted with URS for structural engineering design works at the developments and therefore, as required by section 1(1)(a) DPA, the works were provided "to the order of" BDW.
URS' argument that the DPA should not extend to commercial organisations, as it is an element of consumer protection law, was unsuccessful. The court found that the DPA does not confer a benefit solely on lay purchasers. In any event, lay purchasers buy from developers. Consumer protection would be hindered rather than enhanced by depriving a developer of protection under the DPA and limiting its ability to seek redress from professionals responsible for the design and construction of the building.
The fact that BDW would owe a duty to purchasers under section 1(4) DPA does not mean that it cannot itself be owed a duty under section 1(1) DPA, the court found. This situation is akin to a normal contractual chain in which a main contractor owes duties to its employer, whilst simultaneously being owed duties by its sub-contractors.
Relevant loss?
For the purposes of the DPA, had BDW suffered any relevant loss when it did not own the developments at the time defects were discovered and rectified?
The court found that BDW continued to be liable, under the DPA, to lay purchasers in respect of any defects discovered after they had sold the developments. Therefore, to the extent that BDW suffered losses (in remedying defects for which it was so liable), it could in theory recover those losses from URS under the DPA.
Liability contribution claim?
Could BDW claim a contribution from URS under the Civil Liability (Contribution) Act 1978 (CLC), even though no third party had made or intimated a claim against BDW in respect of the relevant defects?
The Court of Appeal considered that there was no legal requirement for a third party to serve a formal claim on BDW (or even intimate a claim against BDW) before it could claim a contribution from URS under the CLC.
There is nothing in the wording of section 1(1) CLC which provides that a party must make a claim before a contribution is sought. Section 1(4) CLC (which broadens the circumstances in which a contribution can be sought) expressly requires that a claim has been made by a third party. This demonstrates that Parliament could have easily included equivalent wording in section 1(1) CLC, but it appears that it was not its intention to limit the effect of in this way.
Therefore, the Lord Justice Coulson concluded that a cause of action for contribution will be available if B (that is, BDW) is liable, "or could be found liable", to A (that is, a third party); C (that is, URS) is liable, "or could be found liable", to A; and their respective liabilities are in respect of the same damage suffered by A.
As each of these necessary ingredients was met on the facts, BDW was entitled to make a claim for contribution against URS, regardless of the fact that no third party had initiated any sort of claim against BDW.
Osborne Clarke comment
Coming at a time when developers are understandably focusing on issues of building safety following the tragedy at Grenfell, this judgment provides welcome clarity on the application of provisions of the Building Safety Act 2022, most notably the extended retrospective limitation periods under the Defective Premises Act 1972.
In confirming that a developer can be owed a duty by its professional team under the DPA 1972 and clarifying the circumstances in which developers can seek to claim a contribution from responsible members of that professional team, the gateway for developers to seek to recover costs of remedial works for building defects, particularly historic ones, has been widened.
It remains to be seen whether cases like this one will create a groundswell in more developers taking a proactive approach to building safety, in the knowledge that certain perceived bars to recovery may have been removed.
This Insight was first published as an article, Court of Appeal brings clarity to provisions of the Building Safety Act, in Construction News.
Osborne Clarke acts for BDW Trading Limited in this litigation. For more information on any of the issues raised above, please contact one of our experts.