Tech, Media and Comms
The rise of e-Money and virtual currencies
Published on 26th Jun 2018
Re-discovering the meaning of money from a legal perspective
Whether you are a student trying to figure out how to save the salary from your first job, a café accepting payments in Bitcoin, or a seasoned venture capitalist looking out for an exciting deal, it seems imperative to find out all about virtual currencies and how they work. Worldwide, regulators are in the process of defining these terms; economists are trying to understand their place in society; and bankers are figuring out its implications to the conventional monetary system.
To gain further understanding around this we have produced a paper on the legal analysis of money, alongside a comparative table that compares the law of money in a variety of jurisdictions.
The paper is divided into three sections:
In the first section, we elicit the attributes of money using case law and legal theory by focusing on fiat money.
In the next section on e-money, we concentrate on money's role in discharging obligations. In other words, money as debt. Here, we scrutinise the law of obligations. For example, what, if any, is the difference between a claim in debt and a claim in damages?
In the final section, we come to virtual currencies. If e-money ought not to be confused with their payment systems, virtual currencies embody a payment system as well as a means of payment.
We have endeavoured to state the law as at 30 March 2018.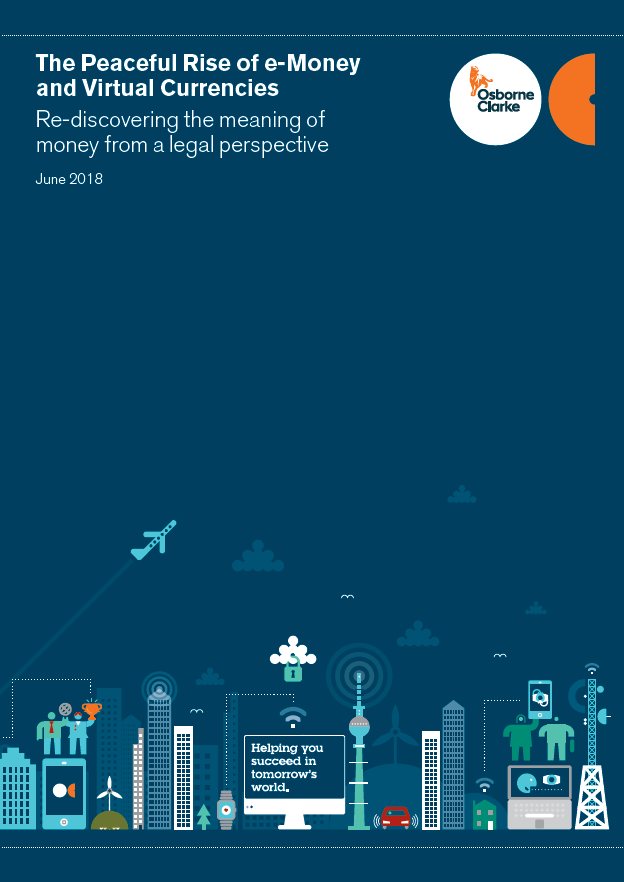 > Download [PDF]