Real estate
Why sustainable purpose-built student accommodation schemes matter
Published on 20th Jan 2021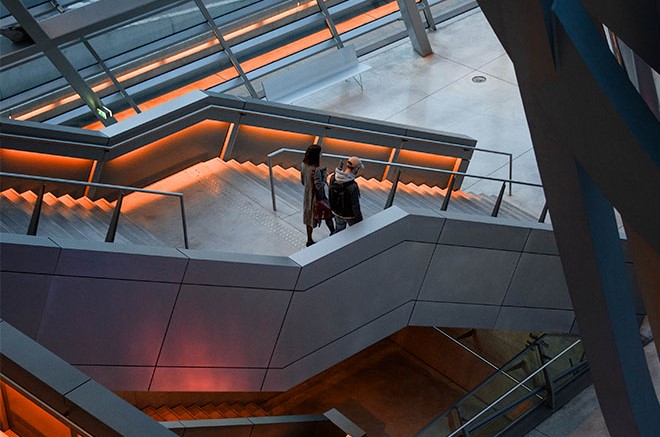 Students are increasingly motivated by decarbonisation and this raises practical, investment and legal considerations for real estate
As governments, corporates and financiers increasingly adopt net-zero targets and climate change measures become mandated by legislation, the global real estate sector is under pressure to adapt and help tackle the carbon challenge. This represents a significant task for the sector and needs to be high on the agenda of developers, investors and operators in purpose-built student accommodation (PBSA).
Investors in real estate corporates expect – as with other sectors – a strong commitment to environmental, social and governance matters. This is leading to greater scrutiny of sustainability considerations across the lifecycle of real estate assets – from the sourcing of materials, the carrying out and completion of development works, and operation and management.
Amid a growing engagement and prioritisation among the population to reverse the effect of climate change, end users of real estate are more concerned than ever that the spaces they live in, work in and shop in are environmentally friendly. These factors will inevitably lead to changes in the real estate sector, and it is crucial that investors in and operators of PBSA meet the challenge head on – not least, given the trend of an overwhelming shift in students' attitudes towards climate change.
Students are some of the most motivated in tackling climate change and in the push for decarbonisation. Unlike with traditional assets such as offices and retail where the shift towards end-user preferences for sustainable environments is likely to be gradual, those wishing to occupy PBSA are less likely to select a place to live if it is clearly out of date, has poor energy efficiency, or is designed and constructed in a way that lacks consideration for the environment. A 2018 report produced by GreenMatch indicated that those born between 1995 and 2012 are 72% more likely to spend more money on goods and services produced in a sustainable fashion.
Sustainable schemes
The delivery of a sustainable PBSA scheme involves a plethora of elements. For example:
Construction – the construction industry contributes more than 23% of the world's greenhouse gas emissions, of which concrete alone represents 7–8%. As clean construction practices become more prevalent over time, these will include cleaner materials, modern methods of construction and smart and optimised design.
Use of data and technology – as stressed in our recent report co-authored with Nuveen, The New Age of Data in Real Estate, data collection and analysis is essential in meeting environmental objectives both within buildings and the way they are powered. Data-driven technologies such as the Internet of Things and sensors will become increasingly important in monitoring energy usage, temperature and air quality.
Operations – we are likely to see greater synergy between operators and student residents in meeting decarbonisation goals. Emissions caused by occupation will increasingly fall within emissions reporting requirements for the operator. To help address this some of our clients are incentivising eco-conscious behaviour among their residents and encouraging participation in their corporate sustainability projects.
Sustainable communities – nearly three quarters of local councils in the UK have declared a climate emergency and responded with ambitious decarbonisation plans. Likewise, increasing numbers of higher education institutions are implementing carbon reduction strategies. The PBSA sector is renowned for the creation of communities within residences. However, developers, investors and operators need to give particular thought as to how their schemes integrate with and encourage sustainable communities at a campus or neighbourhood level. From a management perspective, this might include operators partnering with local environmental charities and encouraging residents to take part in their community activities. In designing a scheme, this might involve the use of community gardens or allotments.
Cost v benefit
Of course, investors, developers and operators are all too aware that a balance needs to be struck as a return on investment is key. There is a perception that developing a sustainable asset will involve higher delivery costs (known as the "green cost premium") due to the need for more complex designs and more specialised materials and construction methods. Evidence as to the difference in development cost level between traditional buildings and green buildings is relatively limited. Some reports suggest that green buildings cost roughly only 2% more to build than traditional buildings, while others suggest they cost between 5 –10% more. However, savings are likely to be achieved by way of a reduction in maintenance costs through using technology to increase predictive maintenance as opposed to reactive maintenance, reduced utility costs, reduced refurbishment costs and efficient use of space.
In addition, sustainable schemes will be more attractive to eco-conscious students. In a competitive market, genuinely prioritising sustainability in the delivery and operation of PBSA could be a key differentiator for occupiers and drive up occupancy rates. The findings of a 2015 study by Nielsen into corporate social responsibility and sustainability are of particular note in showing the sentiment of the younger generation towards the climate crisis and how this will determine their behaviour as consumers. Grace Narraj at Nielsen, commenting on the report, underlined that the results demonstrate "brands that establish a reputation for environmental stewardship among today's youngest consumers have an opportunity to not only grow market share but build loyalty among the power-spending millennials of tomorrow too."