Energy and Utilities
Smart Power | Where next for UK onshore wind and repowering?
Published on 16th Mar 2023
Many wind farms are reaching the end of their lifetime and repowering these can help the UK hit its onshore wind targets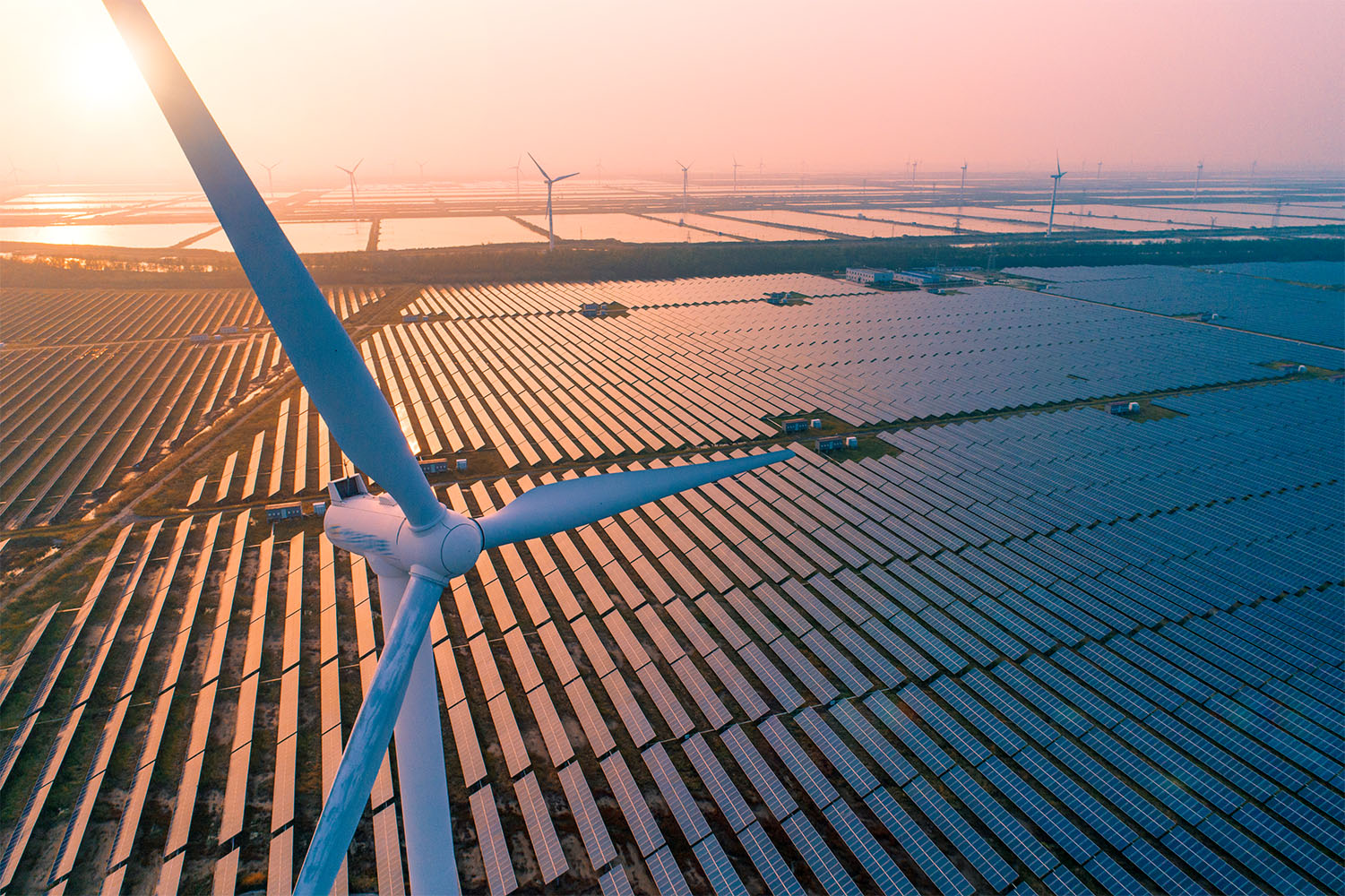 Wind turbines have a finite operational life time and turbine sites typically have an initial planning permission for between 20 and 25 years. In many cases, government subsidies will end on expiry of the initial planning permission. 
With many of the early UK wind-farm projects reaching the end of their planning and subsidy lifetime, asset managers have three broad options: decommissioning the wind farm, extending the life of the wind farm or repowering the site.
Of these three options, repowering requires the greatest capital outlay, as it involves the replacement of old turbines with newer, more powerful, more efficient models, which utilise the latest technological advances. But despite that capital cost, there are many significant upsides to repowering an existing wind-farm project.
What's more, there is an indication that the government is supportive of the repowering of existing wind projects. On 6 December 2022, the government announced it would launch a consultation on local support for onshore wind, with the consultation statement says it looks to "encourage the upgrading of existing wind farm sites", which suggests a step towards formal guidance on repowering. 
The benefits of repowering
The benefits of repowering are similar to those driving any investment in a new wind project and, legally, repowering should be approached as a new project. However, building on a legacy site makes repowering more attractive, cost effective and has a greatly increased chance of gaining planning permission and government consent. 
The benefits of repowering include: 
Resource – early onshore wind sites were chosen for their economic wind resource. 
History – the site has already proven its wind and electrical yield, and benefit to the grid. 
Community acceptance – communities may be more accommodating to new turbines albeit this is not guaranteed. 
Existing infrastructure – access roads, grid connections and substations on repowering sites can be reused.  
Policy support – planning policy for re-powering is generally more favourable than for a new wind farm.
Return on investment (ROI) - on average, repowering more than doubles the generation capacity (in MW) of a wind farm and triples the electricity output because the new turbines produce more power per unit of capacity. Repowering projects in Europe have shown a significant ROI in repowering. 
Repowering project framework considerations
For any considering repowering existing wind assets, there are a number of key project considerations to have in mind:
The proposed repowering may require variation or renegotiation of project agreements. Grid connection agreements with the local distribution network operator generally do not have a defined duration but they will have to be revisited to ensure the repowering will not put the developer in breach. 
Repowering allows for a review of the power purchase agreement (PPA) and associated subsidies. A new offtake solution can be considered with one option being the increasingly popular corporate PPA (CPPA) structure, with which generators enter into direct supply contracts with corporates rather than through a traditional licensed supplier. 
Existing relationships can be beneficial. The relationship with existing suppliers including OEM (original equipment manufacturer) suppliers and EPC (engineering, procurement and construction) contractors may work to the repowering developer's advantage. There is also the opportunity to reassess the market for more beneficial developments. 
The necessary structures are in place. The existing project structure, with any required holding companies and special purpose vehicles already set up, can streamline the initial stages of the process and provide a robust structure for engaging with potential funders.
Policy changes to the energy market which favour repowering wind projects. Following a government announcement on 13 September 2021, onshore wind was no longer excluded from the UK's Contracts for Difference (CfD) scheme, which guarantees renewable generators an agreed "strike price" for the term of the contract. Repowered onshore wind projects are therefore now eligible to apply for the next CfD allocation round, registration for which opens in March 2023. 
Repowered wind farms are also eligible for participation in the capacity market (CM). As a result, repowering schemes now have the potential to generate higher revenue on a reliable and consistent basis. This can be particularly beneficial from a financing perspective, with funders considering potential CfD or CM income alongside the site's proven historic revenue, as well as the new markets of CPPAs and virtual power purchase agreements or VPPA. 
Osborne Clarke comment
Repowering gives wind farm operators the opportunity to take advantage of previous investments and pre-existing relationships, favourable changes to government energy policy and the possibility of enhanced financial returns.
Niamh Osman and Luke Webb, Trainee Solicitors at Osborne Clarke, helped draft this Insight.